Cate Blanchett Blows Our Minds As A Homeless Person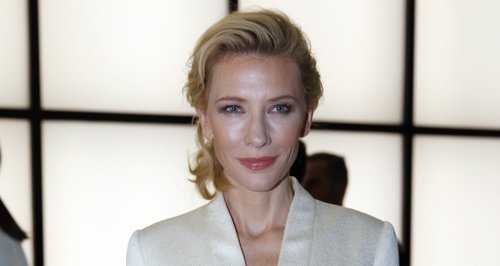 She's the master of disguise and a complete chameleon when it comes to reinventing herself as one of her many characters.
From donning fine jewellery and playing the Virgin Queen in 'Elizabeth', to her recent stint as a fashionable lady in 1950s New York in 'Carol', Cate Blancett never ceases to astound.
However, it's her newest look that has taken us all by surprise!
The 46-year-old actress has joined together with German artist Julian Rosefeldt for an new museum exhibition called 'Manifesto'.
"We got introduced through mutual friends," Rosefeldt said. "And Cate said to me at one point, if I heard it right, 'Why don't we do something together one day?"
"Your works seems to me to be a never ending research on the human condition and its complexity."
Check out the actress in more of her unbelievable disguises, including a factory worker, a schoolteacher, a ballet instructor, and rocker.