How To Get Away With Murder's Alfred Enoch reveals how he nailed U.S accent
30 May 2018, 15:54 | Updated: 30 May 2018, 15:57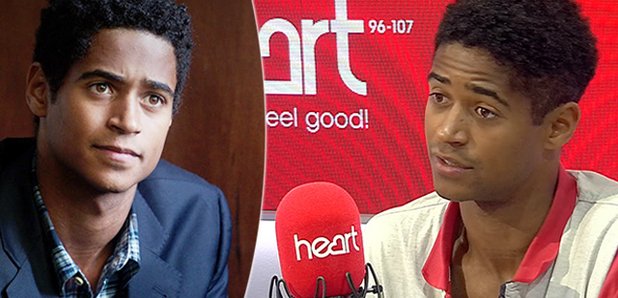 Fans of How To Get Away With Murder are often shocked to learn that Alfred Enoch, who plays troubled law student Wes Gibbins, isn't actually American.
The actor has absolutely nailed the accent, but has revealed that, surprisingly, it wasn't something that came naturally to him.
Speaking to Heart, Alfred explained: "I'm not one of these people who's good accents - I have a lot of friends who can just do it...I am not one of those people!"
Alfred, who also played Dean Thomas in seven of the eight Harry Potter movies, knew that he had a big responsibility to get the accent as near perfect as he possibly could.
He told Heart: "When I got the part I was just mindful that this is gonna be on American TV and I can't get it wrong - there's nowhere to hide!"
Openly admitting that accents aren't a natural ability he possesses, Alfred revealed that he well and truly embraced sounding American.
"The most significant thing I did that helped me get comfortable with it, was I stayed in the accent the whole time," Alfred revealed to Heart. "So I went to LA to shoot at the beginning of each season and pretty much when I went through security at Heathrow I started doing the accent, and I didn't stop until we'd shot the last scene."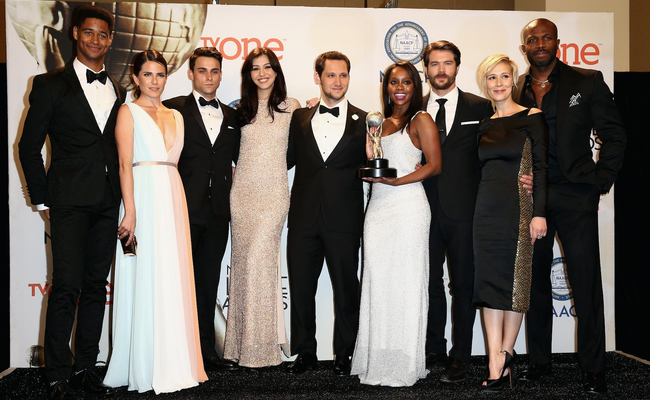 Credit: Getty - Alfred Enoch with his HTGAWM co-stars
Alfred continued: "So it was 7 months speaking in that accent - even when I came home, I would come home for two weeks at Christmas and my friends would absolutely hate it - but I mean that was it, that was the commitment I made to get it right.
"I didn't want that awkward moment where you switch into the accent and feel 'is it right, isn't it right'...I wanted it to feel like it was lived in, like it was something I could trust, and something that wasn't another barrier to me working but it was just part of the process."
American thriller series How To Get Away With Murder, starring Viola Davis as law attorney Annalise Keating, has taken the world by storm and is currently one of the most popular programmes on Netflix.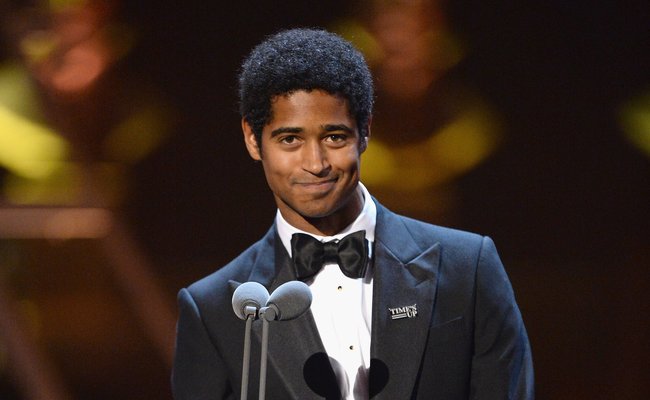 Credit: Getty - Alfred at the Olivier Awards
Alfred is currently starring in West End theatre production Red, which is based on the artist Mark Rothko.
And the actor is thoroughly enjoying it, explaining to Heart: "It's a lot of fun to do, it's a full on show - it's a real pleasure!"
Running until the 28th July at the Wyndham's Theatre, the play is on Monday - Saturday evenings, with matinees on Thursdays and Saturdays.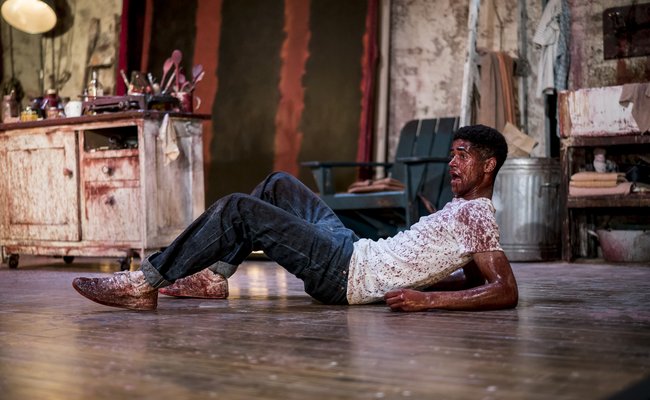 Credit: Johan Persson - Alfred is currently starring in West End show 'Red'
Speaking of the demanding schedule, Alfred revealed to Heart the one hack that he uses to combat the gruelling routine.
"Napping!" Alfred exclaimed. "I do lots of napping... I do napping even on the one show day!"
Tickets are available for Red now.