Declan Donnelly's wife Ali Astall: Wedding, baby and job revealed
8 November 2018, 15:08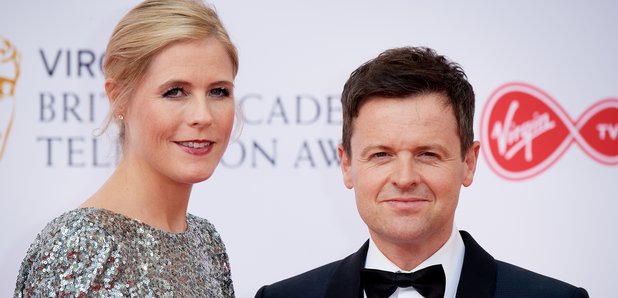 Ali Astall, wife of I'm A Celebrity's Declan Donnelly, has become a famous face since her wedding but what do we know? Age, job and relationship revealed.
Ali Astall, 40, has been catapulted into the spotlight since her wedding with one half of Ant and Dec, Declan Donnelly and of course, the arrival of their beautiful baby daughter.
Currently setting up home in Australia for I'm A Celebrity 2018 - which has an incredible rumoured line up – we get to know Dec's wife a little bit better.
From how Ali and Dec met, to her job and even their wedding day, here's everything you need to know:
Read more: Ant and Dec meet for 'crisis talks' about future TV career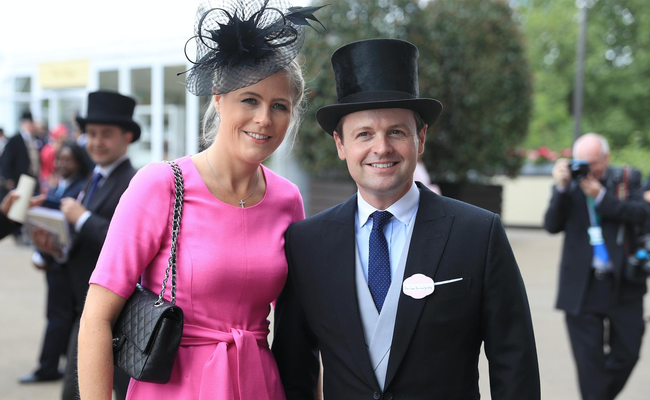 PA Images
Who is Ali Astall and what is her job?
Ali has built up a successful career for herself as a talent manager for 10 years, where she looked after Ant and Dec.
She currently works for celebrity agency James Grant Management where Ant McPartlin's new girlfriend Anne-Marie Colbert also works. She's looked after clients such as Fearne Cotton and Holly Willoughby.
Ali was also born in Newcastle, Australia and tries her best to keep out of the spotlight.
Ali Astall and Dec's baby daughter Isla Elizabeth
Ali's husband Declan Donnelly announced the news of their pregnancy on his and Ant's official social media channels, after the papers found out earlier than the couple anticipated.
Dec posted a black and white image of he and Ali from their wedding day, with the caption: "Just wanted to say thank you for all the lovely messages. The news has sneaked out a little earlier than we had hoped but Ali and I are delighted to be expecting our first child. Thanks for all the love, we really appreciate it D x".
The couple went on to have a beautiful baby girl on September 1 who they named Isla Elizabeth.
How did Ali meet Dec?
Ali used to work as Dec's talent manager for 10 years, before the two began a romantic relationship in 2013.
Over the years, whenever she and Dec were single, the pair used to "hang out" on Valentine's Day, before discovering that they actually had feelings for each other.
Dec previously explained: "When she was single and I was single we'd go out for dinner on Valentine's Day together."
"Last year we went out as a couple. It was a little strange because we've had a working relationship for so long."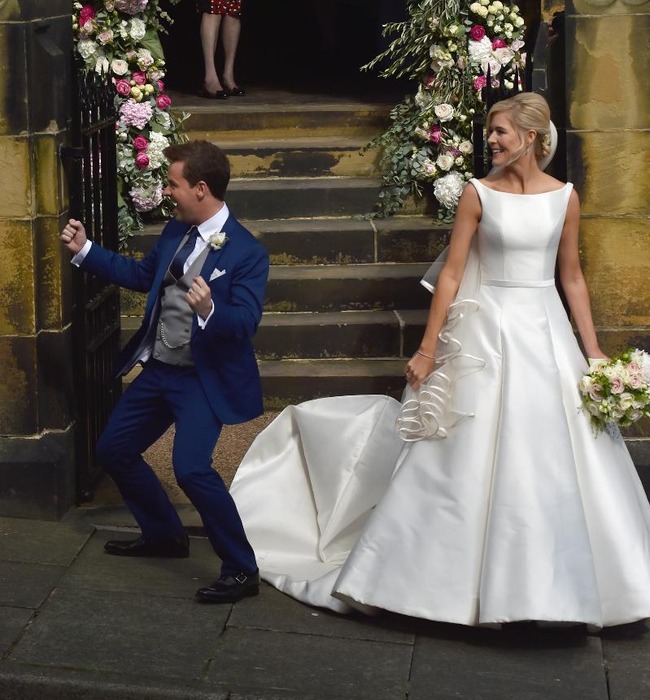 PA Images
When did Ali Astall marry Dec?
The couple tied the knot in an intimate ceremony on August 1st 2015, as St Michael's Roman Catholic Church, Elswick, Tyne and Wear. Ant McPartlin was Dec's best man for the occasion.
WATCH! Ant and Dec's changing faces over the years: