Who are Ant and Dec? All you need to know about Ant McPartlin and Declan Donnelly hosts of Saturday Night Takeaway and Britain's Got Talent
21 March 2018, 14:38 | Updated: 19 October 2018, 18:12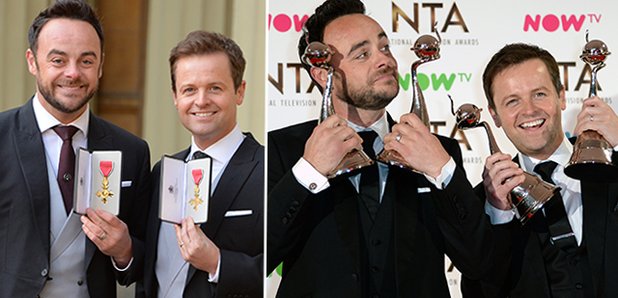 Who are Ant and Dec? What's their net worth, age, height and are they married?
Ant and Dec have been regular faces on television since their rise to fame in the early 90's. As well as work buddies, they're best friends and have never worked as solo presenters.
However, with Ant's recent readmission to rehab following a drink-drive accident, it has been confirmed that Saturday Night Takeaway will not be going ahead this weekend, and that Dec will host the remaining two episodes alone.
Here's everything you've ever wanted to know about the Geordie duo: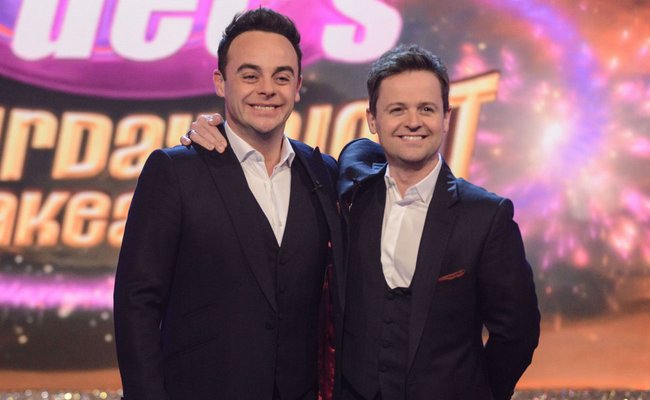 Credit: ITV
When did Ant and Dec meet?
The pair met back in 1989 whilst working on BBC teen drama Byker Grove. Dec joined the show as Duncan and a year later, Ant was cast as PJ.
In the show, their character's most famous storyline saw PJ blinded after taking off his goggles during a game of paintball... and being shot in the face.
They've since revealed that they didn't hit it off right away, but began to form a bond over their mutual love of Newcastle United.
How old are Ant and Dec?
Dec is the older of the pair by two months; he was born on 25th September 1975. Ant was born on 18th November 1972, making them both 42 years old.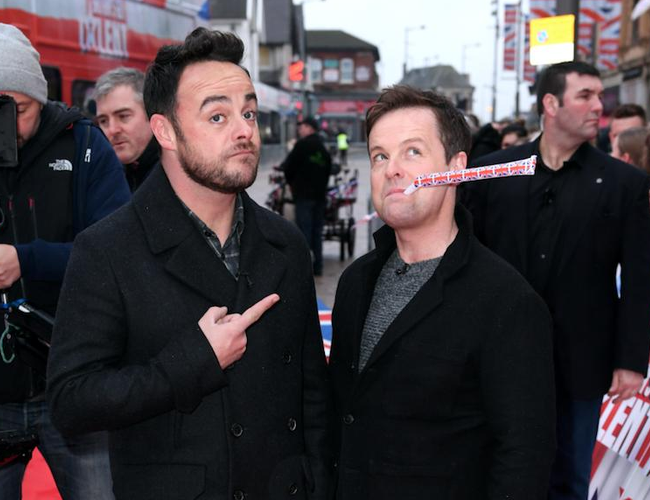 Credit: PA Images
Where are Ant and Dec from?
If you couldn't tell by their strong Geordie accents, they're from Newcastle!
What shows do Ant and Dec present?
Currently, Ant and Dec are linked to Saturday Night Takeaway, I'm A Celebrity Get Me Out Of Here and Britain's Got Talent. The pair have also hosted the likes of SM:TV live and CD:UK back in the '90s.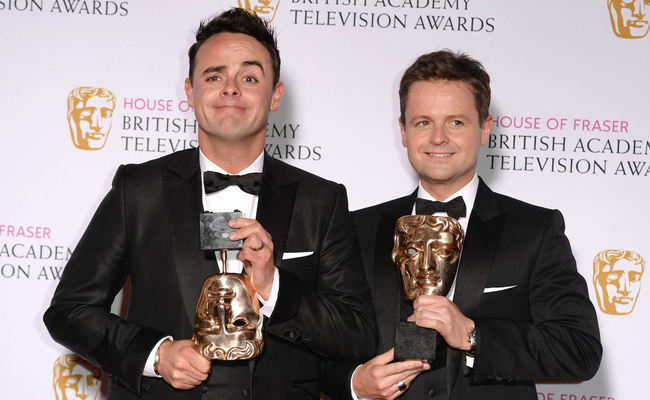 Credit: PA Images
Have Ant and Dec ever been popstars?
The duo recorded two albums under their Byker Grove character names PJ & Duncan.
Their first single was titled 'Tonight I'm Free', but their biggest hit was the Brit nominated 'Let's Get Ready To Rhumble'.
The track made it to number 9 in the charts, but had a huge comeback nearly 20 years later due to a performance by the pair on Saturday Night Takeaway, from which it reached number 1.
Ant and Dec then released a third album under their real names, before starring in the 2002 Fifa World Cup track We're On The Ball.
WATCH: Ant and Dec's changing faces over the years

What is Ant and Dec's net worth?
According to The Sun, the pair have a huge combined net worth of £124million, meaning separately they're worth around £62million each.
Who are Ant and Dec married to?
Ant was married to professional make up artist Lisa Armstrong; however they confirmed their split in January after 11 years of marriage.
They met in the 90's during Ant's pop career, when Lisa was also in a band named Deuce.
Dec married his former talent manager Ali Astall in 2015, after they became an item in 2014. The two had known each other for over a decade in a professional capacity, before growing closer in recent years.
The duo both acted as 'best man' for one another.
Do Ant and Dec have any children?
Dec has just announced that his wife Ali Astall is pregnant with their first child.
Ant does not have any children; a few years ago he expressed that he and estranged wife Lisa were "trying" but were having difficulties.
Where do Ant and Dec live?
The pair live three doors away from each other in West London. They also own holiday homes next door to each other in Portugal.
What has Dec said about Ant's addiction struggle?
Dec has confirmed that he will be hosting the last two episodes on Saturday Night Takeaway alone whilst Ant spends time in rehab.
He posted a statement on social media reading: "While I never thought I'd be in this position, after much discussion and careful consideration we've decided that the remaining two shows of the series of Saturday Night Takeaway will go ahead.
"We made a promise to take hundreds of deserving winners to Florida to watch the series finale, and we will honour that.
"Everyone at ITV and the Takeaway team feels we owe it to the audience to complete the series. Dec."
Dec is said to be "devastated" by Ant's drink drive arrest. It is understood that Ant will only be allowed visits from his mum and Dec during his rehab.