How Blue's Antony Costa lost over a STONE in a month
19 June 2018, 12:41 | Updated: 20 June 2018, 12:49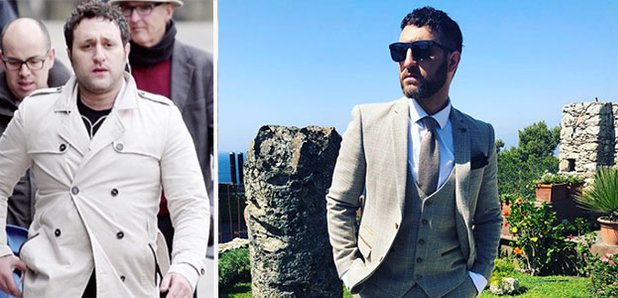 The pop star feels happier and healthier after he dropped a stone in weight in just four weeks.
Blue singer Antony Costa revealed he lost an impressive 16lbs in one month and feels 'on top of the world' for it.
The dad-of-two, 36, told Lorraine that he saw an unflattering photo of himself on holiday and it spurred him on to lose weight.
Antony, who is father to daughters Savannah Rose, 3, and Paloma Valentina, 11 months, explained that he was also motivated by his family.
He revealed to Lorraine: "I didn't want to be that dad running around in the park breathing heavily!"
The pop star initially started his weight loss journey by taking part in Channel 5 series Get a Holiday Body: Lose a Stone in 4 weeks but has since then totally transformed his lifestyle.
Antony admitted that he used to feel intimated at the gym and shy away from going.
He said: "I used to get intimidated in the gym because of how I felt, but now it's taken over my life."
But it's not just the hours put into exercising that has helped Antony slim down; he's also altered his eating habits and learnt to cook.
"I haven't touched the bad stuff for two and a half months," he revealed.
"I want to get that stage where I'm happy in myself and can afford to have a 'cheat day' and know that I'm in the gym the next day.
"I'm loving it!"
Antony will be reuniting with bandmates Duncan James, Lee Ryan and Simon Webbe for a series of performances this summer.