Ariana Grande opens up in heartbreaking statement about Manchester attack
18 May 2018, 11:55 | Updated: 18 May 2018, 12:42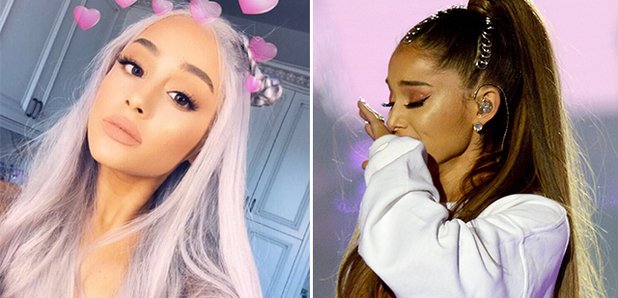 The young pop star is "ready to be happy" a year after tragedy struck her concert in Manchester.
Ariana Grande has opened up about the horror of the terror attack unfolded at her Manchester Arena concert on May 22nd last year.
In an emotional interview, the pop princess, 24, has detailed her heartbreak as she struggles to still come to terms with the heinous act that claimed the lives of 22 innocent people and injured a further 500.
Choking back tears, Ariana explained to TIME: "The processing part is going to take forever."
"It's the absolute worst of humanity. That's why I did my best to react the way I did.
"The last thing I would ever want is for my fans to see something like that happen and think it won."
She continued: "Music is supposed to be the safest thing in the world...I think that's why it's still so heavy on my heart every single day.
"I wish there was more that I could fix. You think with time it'll become easier to talk about. Or you'll make peace with it. But every day I wait for that peace to come and it's still very painful.
"There is no tidy resolution. There is no why. It just happened."
May 26, 2017
After the attack last year, Ariana told her manager that her grief meant that she could "never sing [these] songs again."
However, just two days later, the young star changed her mind, explaining: "If I don't do something, these people died in vain."
The hitmaker went back to Manchester to visit the injured victims in hospital, and met with families who had lost loved ones in the attack.
Soon after, Ariana put on the One Love Manchester concert, where Take That, Coldplay and Little Mix turned out to perform to an audience of 50,000 - and she continued the last stretch of her tour.
Ariana's latest single, No More Tears Left To Cry, has an uplifting message in its lyrics encouraging her fans to keep a positive mentality in life. The music video ends with a bee flying away at the end, which is a touching nod to Manchester - as the worker bee is a symbol of the city.
The young star has also been chosen as one of the Next Generation Leaders for TIME magazine, due to her brave response in light of the devastating attack.
WATCH! Ariana Grande sings Somewhere Over The Rainbow at One Love Manchester: