Ashley Graham looks amazing in unedited swimwear campaign
3 May 2018, 15:26 | Updated: 3 May 2018, 17:55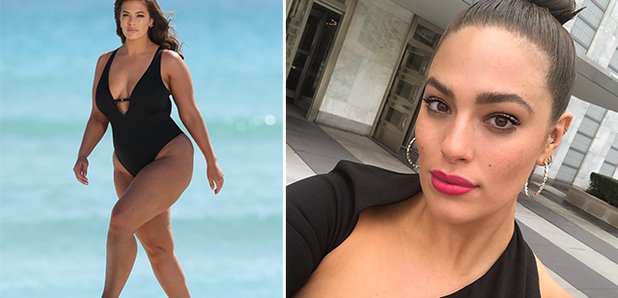 The plus-size model looks incredible in these unedited snaps, and fans couldn't agree more.
Ashley, 30, has been praised for her latest advertising campaign, which shows the curvy brunette pouting and posing in a series of revealing swimsuits.
She shared images from her new campaign for Swimsuits For All, who make 1920's-inspired swimming costumes for sizes 4-22, on Instagram, writing: "Reminder: being authentic is beautiful."
One follower commented: "Thank you for showing what a normal, non-skinny woman actually looks like. And that includes cellulite!"
Body-confident Ashley also explained that she's not afraid to be pictured in her true form.
She said: "I'm not ashamed of a few lumps, bumps or cellulite, and you shouldn't be either."
The idea to use natural shots stemmed from the paparazzi following her team around and taking pictures of the size 20 model at work.
She told InStyle.com: "These raw and unedited images would remind women that they are 'flawless' in their own right and that they already have the perfect beach body!"
Despite looking fabulous, the model admitted she does sometimes get worried about seeing paps' photos of her.
She explained: "Of course it's daunting knowing the paparazzi may have captured an unflattering photo, but I remind myself that being authentic is beautiful, and I have nothing to hide when it comes to my body because I know it's changing people's lives."
Ashley Graham has appeared on the cover of magazines such as Vogue, Harper's Bazaar, Glamour and Elle.
We think she looks amazing!
WATCH! Toff reveals how the jungle gave her confidence: