Ben Fogle pays tribute to stillborn son after reaching top of Mount Everest
18 May 2018, 08:32 | Updated: 18 May 2018, 08:36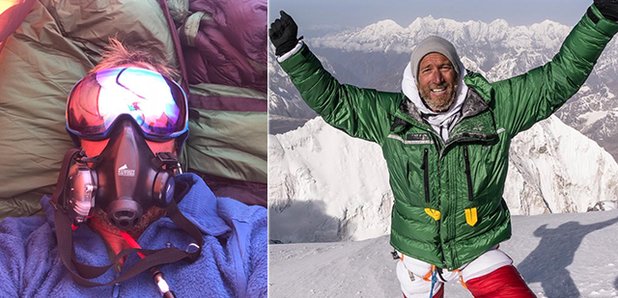 Ben dedicated the incredible challenge to Willem Fogle.
TV presenter Ben Fogle, 44, has reached the summit of Mount Everest after a gruelling 5 week climb.
He and his wife endured the heartbreak of a stillborn child in 2014, and after reaching the top of the tallest mountain in the world, he called little Willem his 'guardian angel.'
The adventurer dedicated the climb to his memory, after facing catastrophic storms and technical difficulties along the way, before reaching the 'death zone' - so named due to the high altitude's limited oxygen supply.
On his Instagram, he wrote: "There is one person in particular for whom this journey is dedicated. A little boy called Willem Fogle. He was my little son. Stillborn at eight months."
"A little boy I never got to know. A little life that never got to live. A breath that was never exhaled. His loss changed our lives and I think about him daily... Cradling little Willem to say goodbye, I made a promise to him to live my life brightly. To embrace every day. To always smile. To be positive and to inspire."
Ben began his ascent at the start of April, and, after passing Base Camp, conquered the 8,848 metres (29,029 ft), before taking his 'most important picture' of the toys that his two children, Ludo and Iona, had given him as good luck charms.
Posting on his Instagram, the star wrote: "I am over the moon with happiness. This has been the greatest adventure."
The Countryfile presenter was accompanied by Olympic cyclist Victoria Pendleton, who unfortunately had to forfeit the latter part of the climb due to a severe decline in her oxygen levels.
Ben, who has a taste for adventure, has already rowed across the Atlantic and dragged a sled across the Antarctic.
WATCH! Viewers are talking about Ben Fogle's on street gate gaff: