Binky Felsted hits back at troll who mocked her 'flat chest'
12 June 2018, 12:05 | Updated: 13 June 2018, 11:22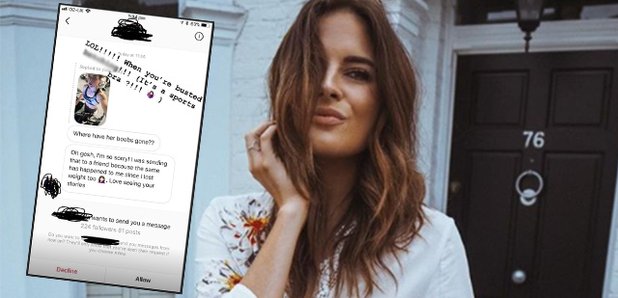 The Made In Chelsea favourite publicly shamed a troll who DMd her a catty screenshot criticising her figure 'meant for a pal'.
Binky, 27, had the internet applauding after her perfect snap back to a fan who body shamed her on Instagram.
The new mum, who gave birth to daughter India last June, accidentally received a screenshot sent to her by one of her followers, who appeared to be mocking the star for her lack of chest.
The fan, who Binky chose to leave anonymous, commented on a video of her at the gym asking: "where have her boobs gone??"
Soon to realise the error of her ways, the mortified Insta user then quickly added: "Oh gosh, I'm so sorry! I was sending that to a friend because the same has happened to me since I lost weight too. Love seeing your stories."
However, Binky called out the body shamer by re-posting the comments on her Instagram stories.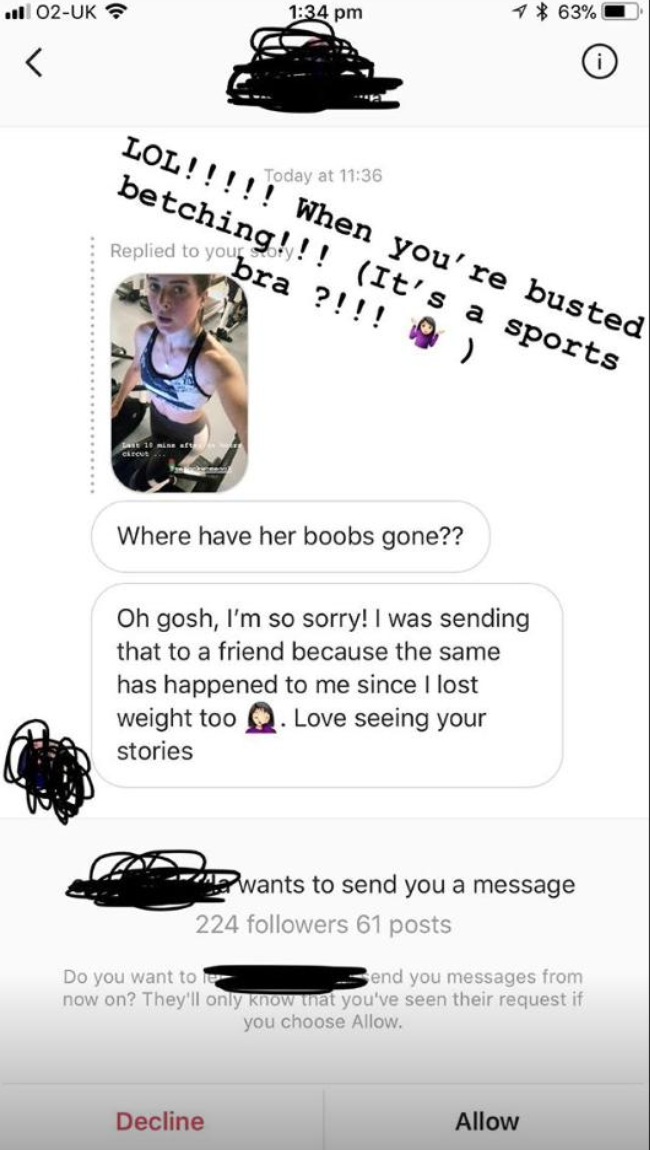 The reality star has worked hard on her post-pregnancy bod, and flaunts her enviable figure across her social media pages.
Binky first found fame on reality show Made in Chelsea when it began in 2011, and continued to be one of the programme's most popular stars until she quit last year, months after announcing her pregnancy.
WATCH! Binky reveals how her mum saved her from potentially deadly cancer scare: