Bonnie Tyler Sings 'Total Eclipse' During The Total Eclipse!
22 August 2017, 14:24 | Updated: 22 August 2017, 16:04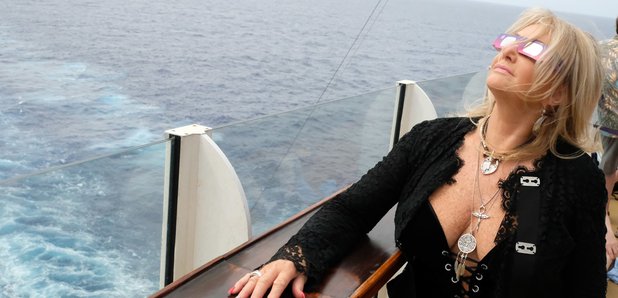 Whoever thought of this deserves a promotion.
They're calling it The Great American Eclipse, and yesterday really was a once-in-a-lifetime event for Americans. The moon blocked out the sun on Monday as the first coast-to-coast total solar eclipse in the US since 1918 began over the west coast.
It was also the first total eclipse visible in the US's lower 48 states for 38 years. So it's no wonder that millions of Americans gather together to look skyward in wonder through protective glasses, telescopes and cameras. (Apart from President Donald Trump, who looked directly at the sun).
But passsengers aboard the Oasis of the Seas cruise ship travelling from Florida to the Caribbean were in for an extra helping of awe. And this natural wonder hails from Wales.
Husky-voiced powerhouse Bonnie Tyler, was on board as a surprise guest. In an inspired move, the rock chick belted out her 1983 global smash hit 'Total Eclipse of the Heart' - during the total eclipse.
During the performance, the cruise ship was positioned in "the path of totality" so Tyler's performance coincided with those aboard the Royal Caribbean vessel seeing the eclipse.
The power ballad went down a storm with passengers, and Bonnie was accompanied on stage by American dance-rock band DNCE. Lead singer Joe Jonas was clearly delighted to be singing with an 80s legend. The group had also just separately performed their hits including 'Cake by the Ocean.'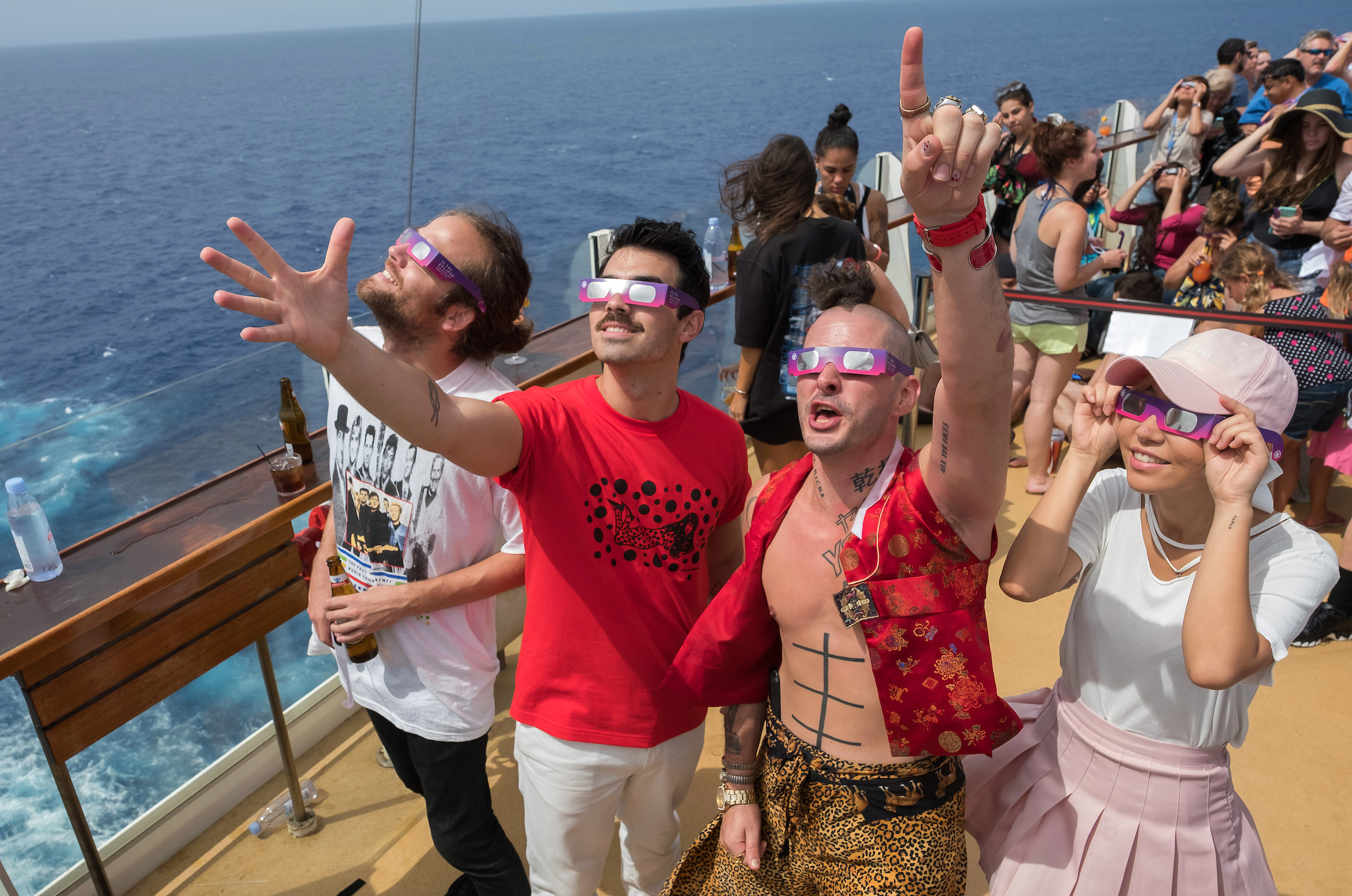 DNCE probably ate some 'Cake by the Ocean.' [Picture: Royal Caribbean]
Tyler had said before the event "It's going to be so exciting. It doesn't happen very often, does it?"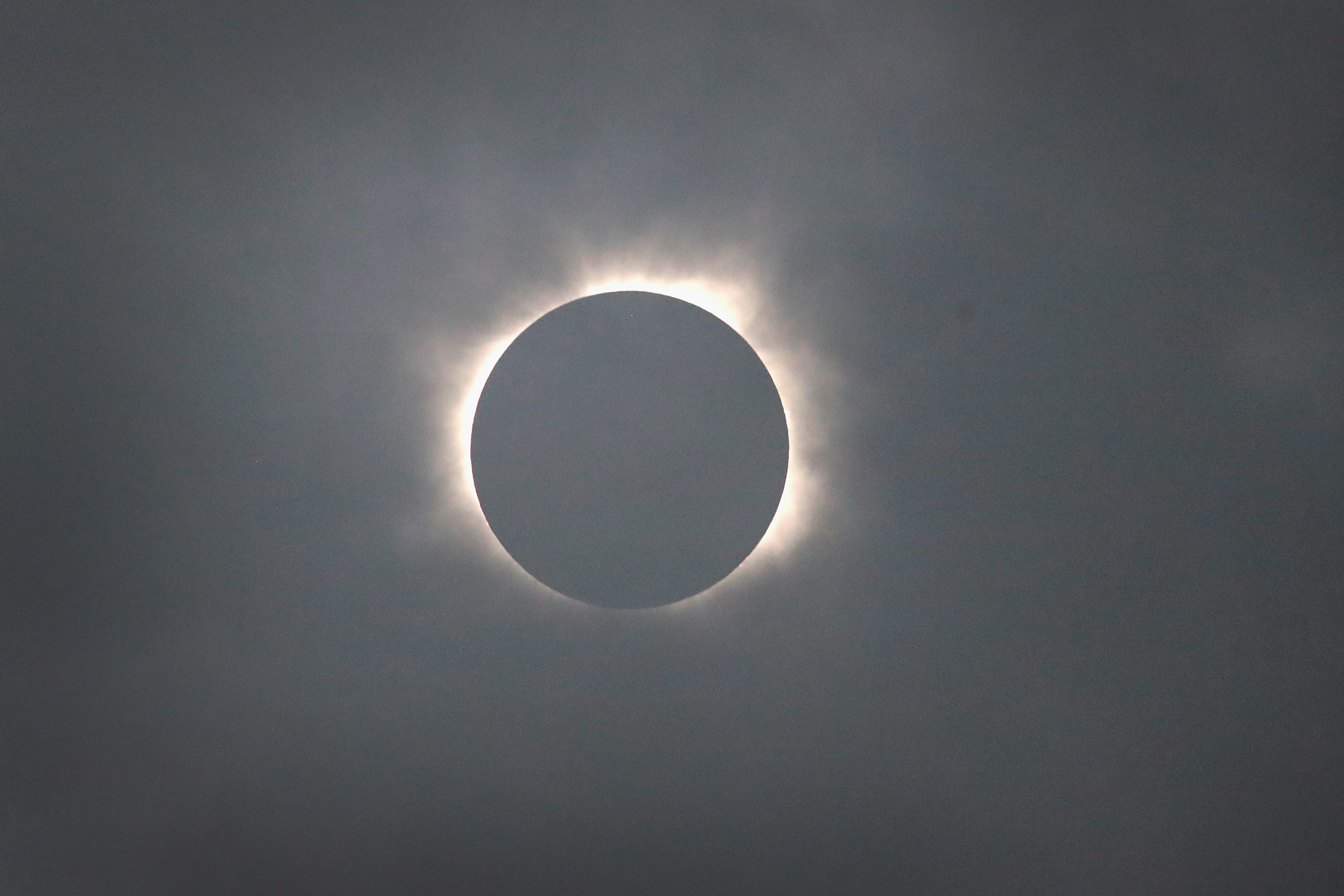 "There's no-one in the universe as magical or wondrous as you..." [Picture: Scott Olson/GETTY]
Even more excitingly, 'Total Eclipse of the Heart' – which has an astonishing 307 million views on YouTube – has just knocked Luis Fonsi and Justin Bieber's summer anthem 'Despacito' off the number one spot on US iTunes.
No need to get so nervous that the best of all the years have gone by, after all. Good on you, Bonnie!