Can We Guess These Celebrity Kids' Future Careers?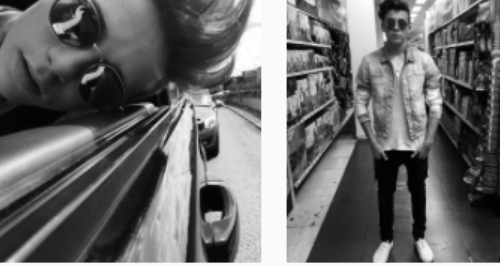 All these glamorous celebs also tend to have glamorous kids, but will they follow in the footsteps of their parents or choose a different career path?
We thought we'd take a guess at what each of these sons and daughters would be doing in a few years time. Some are very similar, but some are very different from the family business!
Patrick Schwarzenegger
Son of the big man himself, he could well be on track to be a bodybuilder just like his father. I mean, his father did win his first Mr. Universe at Patrick's age of 22 but…
Connor Cruise
Son of Tom Cruise and Nicole Kidman, certainly seems to have a passion for the sea and for diving in particular. Possibly growing up to be a Marine Conservationist? Or a shark-wrestler? or something along those lines…
Paris Jackson
The only daughter of Michael Jackson, has a very active Instagram account, she's been photographed on skateboard and tractors (?!) but it is this video of her kickboxing where she looks particularly dangerous, maybe she'll be the next Ronda Rousey?
Brandon Lee
The son of Pamela Anderson and Tommy Lee has a few fantastic ocean shots of him riding (and falling off) his surfboard in Malibu. Despite what this picture may suggest, Brandon certainly seems very keen about catching those waves.
Sofia Richie
The younger daughter of Lionel and sister to Nicole Richie, really caught our eye with this great picture of her on a dirt bike. Not your average hobby, but one that we would love to see her pursuing in the future.
Madison Brown
Mel B's daughter looks like she enjoys getting her nails done! A career in beauty could be right up her street!
Brooklyn Beckham
He has always shown a keen interest in photography. As well as football, music, modelling…but photography and cameras tend to dominate a lot of his Instagram photos. Particularly he uses some vintage film cameras, and uses a black and white filter on a lot of photos too so…
North West
This gorgeous photo of North West in a ballerina outfit leads many to believe that she will grow up to be just that! We certainly hope so!