Celebrity twins: famous faces that look identical
10 August 2018, 16:44 | Updated: 19 October 2018, 19:49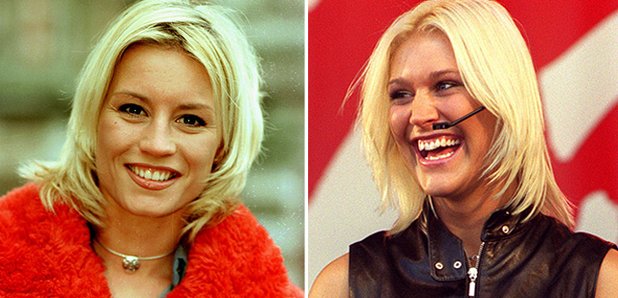 They say that everyone has a twin somewhere in the world...and celebrities are no exception.
Whilst most of us folk will never bump into our doppelgänger, it seems that, in the celebrity world, famous faces are often discovering they look like one another.
If you've confused Denise Van Outen with Jo from S Club 7, or Pippa Middleton with Meghan Markle - it's probably because they do look very alike.
Check out these celebrity twins:
Meghan Markle and Pippa Middleton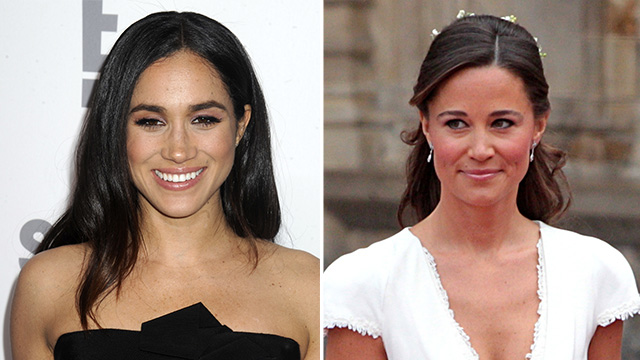 The Duchess of Sussex bares uncanny resemblance to Kate Middleton's sister, both sporting dark features and a similar shaped nose and mouth.
Denise Van Outen and Jo O'meara
Essex girl Denise looks the spitting image of S Club 7's Jo - especially when they both sported bright blonde bobs.
Elijah Wood and Daniel Radcliffe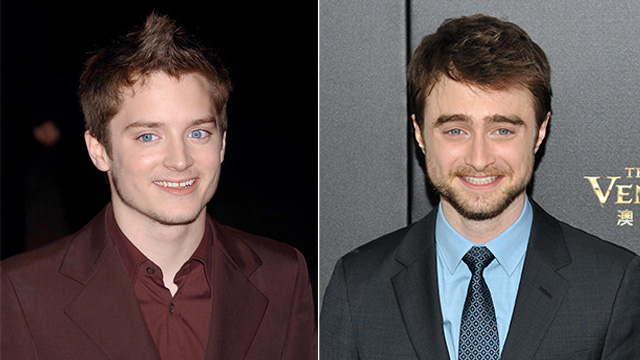 Not only are they both magical humans, Elijah and Daniel could pass for brothers with their twinning blue eyes, slim nose and cheeky grins.
Millie Bobby Brown and Natalie Portman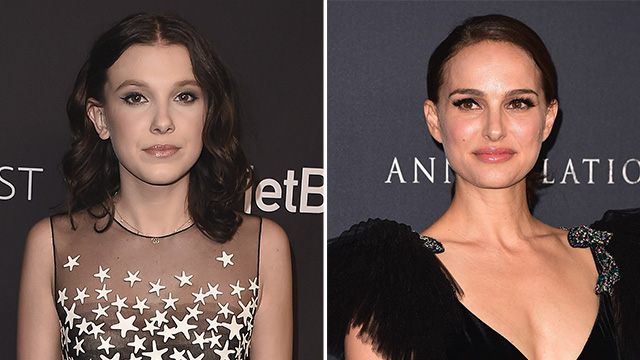 The young Stranger Things star may only be fourteen years old, but she could easily pass as a younger sister to 37-year-old Natalie Portman.
Mick Jagger and Harry Styles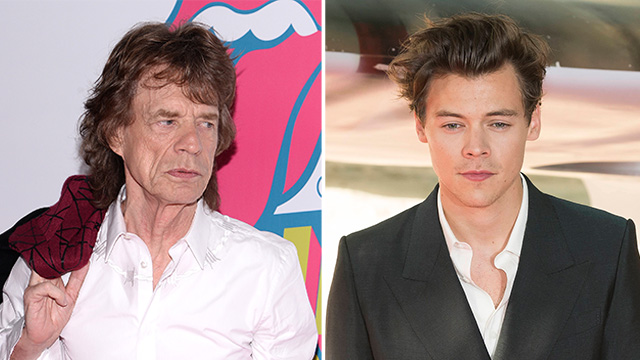 Sure, Mick Jagger is 75 years old, and Harry Styles is 24, but no-one can deny that they could definitely pass as father and son!
Jamie Pressly and Margot Robbie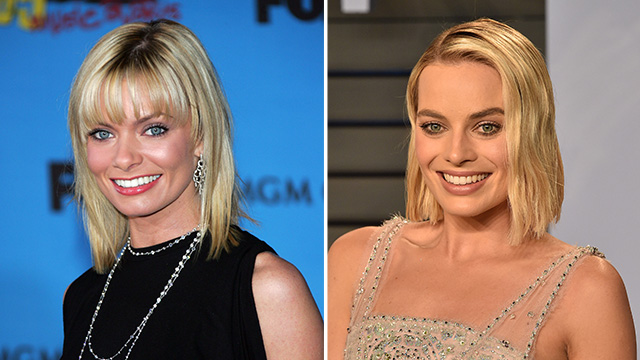 Best known for her role in sitcom My Name Is Earl, American-born Jamie is scarily similar to Auzzie star Margot Robbie. We're not even sure that we've captioned this the right way round* - they're that identical.
(*we have).
Zooey Deschanel and Katy Perry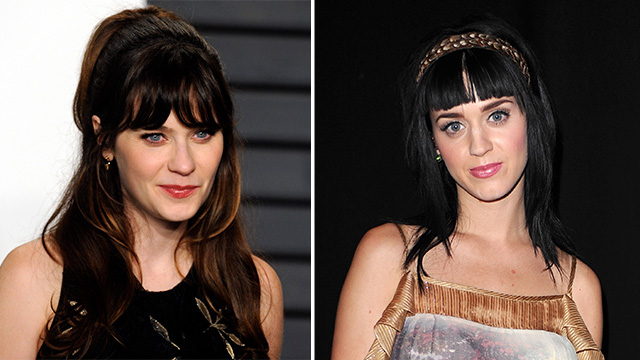 Before her blonde pixie crop days, Katy Perry could have switched jobs with New Girl actress Zooey Deschanel and no-one would've noticed.
Matt Terry and Louis Tomlinson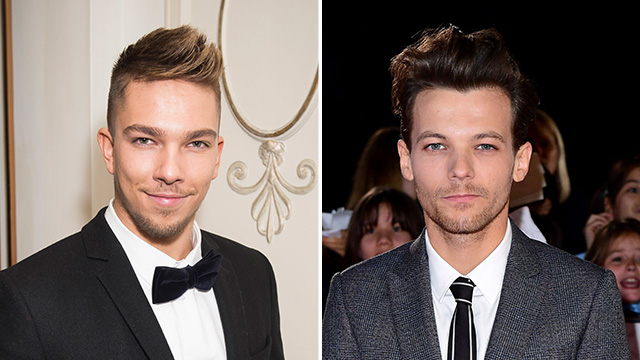 If One Direction ever wanted to have a reunion and Louis Tomlinson wasn't feeling the vibe, Matt Terry could definitely take his place.
WATCH! This amazing Meghan Markle bride make-up transformation: