Cheryl blasts accusations that her MUM is to blame for Liam Payne split
3 July 2018, 07:37 | Updated: 3 July 2018, 07:40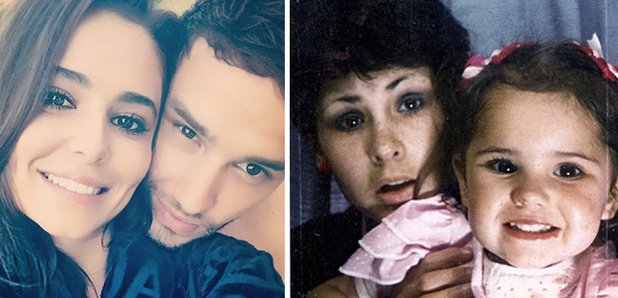 Cheryl has slated rumours that her relationship breakdown with Liam Payne was due to her 'interfering' mother.
Former Girls Aloud band member Cheryl Tweedy, 35, has already broken her silence on her split from pop star Liam Payne, 24.
Cheryl, who has been married twice, and Liam took to Twitter late Sunday evening to announce that they had decided to go separate ways.
However, since then, the hearsay that her mother had become an interfering part of their relationship was enough to drive Cheryl into a tirade of frustration on Twitter once more.
July 2, 2018
The angry X Factor judge wrote: "I hate responding to stuff especially at such difficult times but I cannot sit her and listen to such nasty, false articles regarding my mam.
"I don't know why they involve her in stories about me. I can assure you she has absolutely nothing it do with any of it.
"I am a grown woman who is capable of dealing with my own life.
"She is a soft and kind woman who doesn't deserve to be dragged into something that has nothing whatsoever to do with her."
Her Twitter rant comes from The Daily Mail reporting that her mother Joan "got in the way" of her relationship with former One Direction star Liam Payne.
The publication reported that Joan allegedly took Cheryl's side in arguments and often created a 'two against one' scenario.
However, Cheryl stands by the fact that her mother was not the reason for their two-and-a-half year romance to end.
A source told The Sun: "Cheryl isn't pleased her mum's been dragged into this when it's nothing to do with her.
"The reports are rubbish and totally untrue.
"It's upsetting for everyone reading them.
"She [Joan] has been busy in Newcastle with the rest of her family."
Cheryl and Liam chose to go their separate ways after rumours had been circulating for months that the couple were on the rocks.
They confirmed the end of their romance on their Twitter pages late Sunday evening, and have asked that their one-year-old son Bear's privacy is respected at this time.
The two have kept their tot's identity well-hidden from the media - even avoiding any confirmation that they were expecting in the first place.
WATCH! Cheryl and Liam Payne split blasted by Piers Morgan: