Coleen Nolan to spend Christmas with her ex-husband months after messy split
19 December 2018, 11:46 | Updated: 19 December 2018, 17:56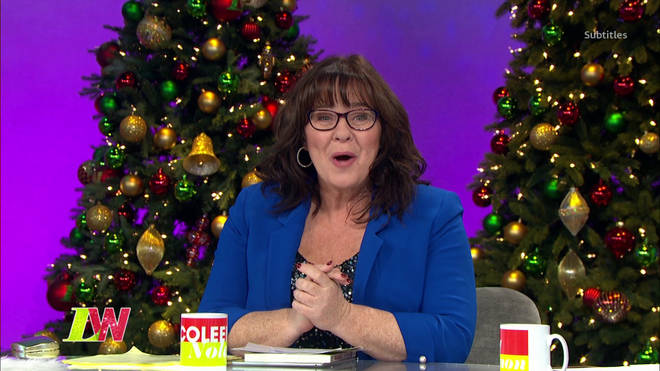 Coleen opened up about her Christmas plans during her first appearance on Loose Women since the Kim Woodburn controversy
Coleen Nolan has opened up about her decision to spend Christmas with her ex-husband Ray Fensome, despite the couple going through a messy break-up earlier this year.
She made the confession on Loose Women during her first appearance since taking a break after being accused of 'bullying' Kim Woodburn when she was a guest on the show.
Coleen, 53, told her fellow panellists: "This last year has been very painful. Very painful for the both of us.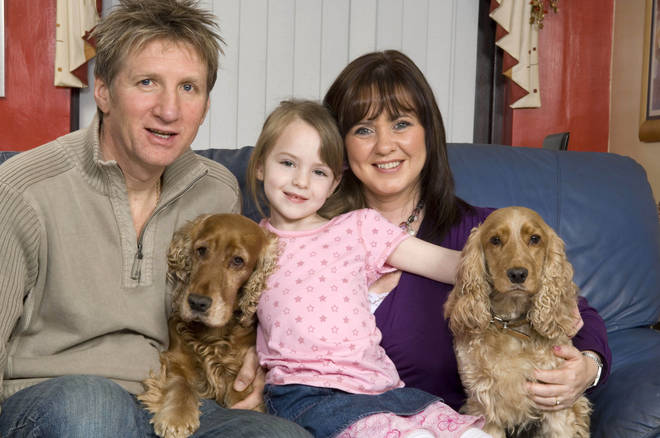 "[Ray and I] split and we're now divorced. We have never been as good friends as we are now.
"I couldn't think anything worse than Ray being alone and we've got Ciara together. So he is coming over on Christmas Eve and staying until Boxing Day."
Fans were quick to rejoice about Coleen's return to the panel show, with one tweeting: "Great to see @NolanColeen is back presenting @loosewomen!"
Another added: "Big shout out to @NolanColeen lovely lady."
However, others were not happy about her return to the show after her treatment of Kim earlier this year.
One person wrote: "Only way to get Coleen off #LooseWomen is to not watch it when she's on and get everyone you know to watch it when she isn't."
Another added: "Not watching this with that smug Nolan. Get your s**t together @ITV and get rid."
Coleen caused controversy back in August after her spat with Kim, who appeared as a guest on Loose Women.
Kim was reduced to tears after claiming that she was bullied by Coleen in the house, and shouted: "I wouldn't want to sit and talk with lying trash. She's a horrible person. You are trash, you're a piece of filth!" before storming off the Loose Women set.
She also spoke about her childhood, saying: "I had a very very sad childhood, I had a brutal childhood."
While Kim was talking, Coleen was seen whispering: "We got this every day as well.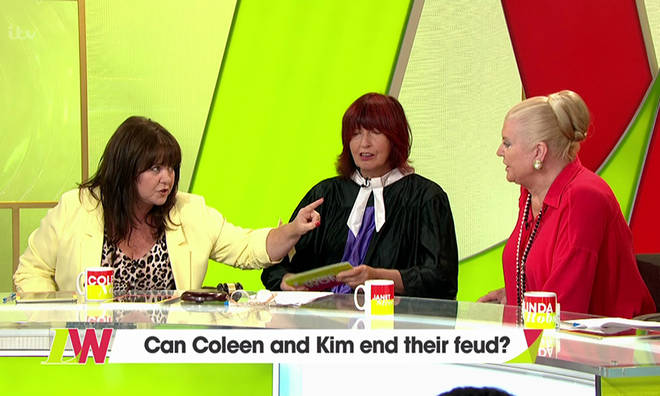 "She's going to cry in a minute."
Kim then tried to explain why she didn't cope well in the house, saying: "A brutal rotten childhood.
"I can't describe what I went through. I went in that house and all the memories of those years came back with the bullying they were doing to me. I was very upset in that house but I pretended I wasn't. They picked on me."
Kim then ended up storming off after Coleen and her sister Linda Nolan seemingly poked fun of her words. A petition was subsequently set up to oust Coleen from Loose Women, and she subsequently announced her hiatus from the show after issuing an apology.
NOW READ:
Are Kate Middleton and Prince William going to have a FOURTH baby?
Chrissy Teigen shares genius 'toddler menu' to stop Luna, 3, being fussy
If you find one of these walnut sized lumps in your tree you should throw it out IMMEDIATELY