Daniel Radcliffe WON'T Be Seeing Harry Potter And The Cursed Child...How Controversial!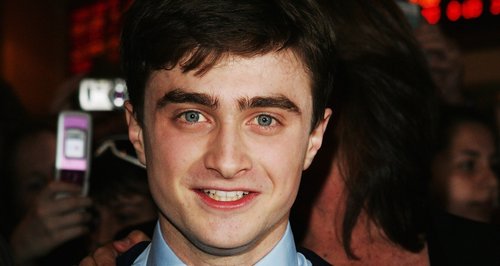 There's a new Harry Potter in town and the original isn't keen on checking him out...but it's not for the reason you might think.
He played the role of the boy wizard in no fewer than eight Harry Potter films over the years, but the 26-year-old actor has made it very clear that he won't be going to see brand new play that has just opened in London's West End.
The screen star confessed to 'E! News' that he's "not sure" he'll be swinging by London's Palace Theatre to catch his on stage double.
The raven-haired actor revealed that he may in fact decide to skip any showings of the new play at the premiere of his new movie 'Now You See Me 2'.
However, the reason for his somewhat unusual decision (let's face it, he's probably the only person in THE WORLD who doesn't want to see the play), is not what you might automatically assume.
Instead his reasoning is entirely selfless, as Radcliffe claims he wouldn't want to pinch the limelight by turning up:
"It would be a weird one," he confessed. "I could be completely wrong in this, but I feel like if I went to see it that night, there's going to be a lot of Harry Potter fans there in the audience obviously and would that then become a thing?
Would it be more about them watching me watch the show or would it take away from the show? I would never want to do anything that would distract or take away from the show."
So there you have it - Daniel Radcliffe: fantastic actor, Harry Potter aficionado and all round great guy.
We salute you!