David and Victoria Beckham relationship: How long have they been married? What was their wedding like? And how many children do they have? Details revealed
8 June 2018, 15:02 | Updated: 26 November 2019, 09:28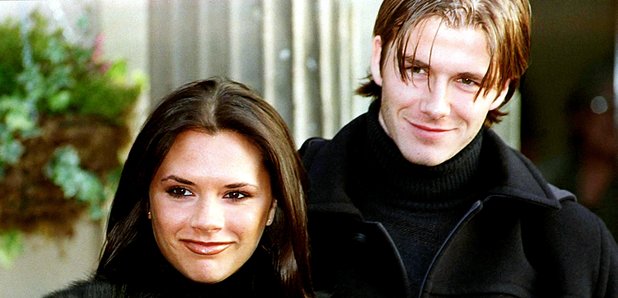 Posh and Becks are arguably Britain's most iconic couple, and have been married for 19 years.
David and Victoria Beckham have been the UK's most influential power couple for 19 years. After meeting in 1997, both admit that it was "love at first sight", with David spotting Victoria on TV and claiming "that's the girl I'm going to marry."
With bookies suspending bets on their divorce, here's all you need to know about the Beckhams, including everything about their wedding ceremony, where they live and cheating rumours than have plagued the couple through the years.
How did David and Victoria meet?
David has previously said that Victoria was 'his favourite' Spice Girl after seeing one of their music videos on TV. He reportedly turned to best friend and Man Utd team mate Gary Neville and said: "That one there, that's the girl I'm going to marry'."
David and Victoria then met after a charity football game in 1997, but Becks didn't have the courage to ask her out. Two weeks later, the pair crossed paths again, where David nabbed her phone number and arranged a date for the next evening.
Becks drove all the way from Manchester to London, and the rest is history.
How did the Beckhams get engaged?
A year after they met, David and Victoria announced that they were engaged to be married. David popped the question to Victoria over dinner in a restaurant in Cheshunt, Hertfordshire.
How long have the Beckhams been married?
David and Victoria held their nuptials on 4th July 1999, just two years after they began dating. They have been married for a total of 19 years.
Where did they get married?
The couple tied the knot at Luttrellston Castle on the outskirts of Dublin, Ireland. Around 300 friends and family turned up to enjoy the 560 acre estate.
David and Victoria had already had their first son, Brooklyn, four months before the wedding.
What was the Beckham wedding like?
Their wedding cost a reported £600,000, with Victoria wearing a "champagne-coloured Vera Wang gown with a 20 foot train". She also wore a gold crown atop her short dark pixie crop.
The couple sat on golden thrones at the reception, and a single white dove was released after they said their vows.
More extravagance followed as a purple flag raised up Luttrellston Castle emblazoned with the letters V.B.D - Victoria Brooklyn and David.
Their wedding cake topper was a nude sculpture of the couple, and to cut it they used a sword.
Manchester Utd defender Gary Neville was David's best man on the day.
Where do the Beckhams live and how much is their house worth?
David and Victoria own a home in Holland Park in West London, which is reportedly worth £52million. They moved into the property with their four children in 2016 after spending an estimated £8million renovating.
The couple also own a barn conversion in The Cotswolds, as well as a property in America.
Has David Beckham ever cheated on Victoria?
In 2004, David's PA Rebecca Loos claimed that she had had an affair with the footballer while he was playing for Real Madrid. She openly discussed the alleged affair in a series of newspaper interviews, but neither David or Victoria has ever commented, denied or confirmed her claims.
Rebecca told The News Of The World: "His wife was thousands of miles away all the time and was no support to him at all. "I am very sure our affair would never have got off the ground if she had been by his side. What happened between me and David was more than just sex. He needed a woman to be with him and to help him through a difficult, lonely spell in his life."
That same year a second woman stepped forward claiming she had slept with Becks, a 'high class escort' named Sarah Marbeck. She claimed that she met David at a party during Manchester United's pre-season tour of the Far East in July 2001.
She told The News Of The World that she was escorted to Beckham's hotel room by bodyguards and that the pair made love just four hours after they met. She said: "He said he felt he'd been hit by a sledgehammer from the first time he saw me.
He said he loved the way I tied my hair back. "The first time he said he loved me was after we spoke on the phone and he said he didn't think the lines were safe so he'd send a text. He sent one saying, 'I love you.'"
Did David Beckham have an affair with Katherine Jenkins?
In 2012, opera singer Katherine Jenkins publicly denied that she had had a fling with David after internet rumours questioned the nature of their friendship.
She tweeted: "Dear Twitter friends, I've read some horrible rumours on here & want u 2 know I absolutely deny I've had an affair with David Beckham.
"The rumours are very hurtful, untrue & my lawyers tell me actionable.
"I've only met David twice: once at the Military Awards in 2010 & on a night out in the West End in Feb 2012.
"We were out in a group of friends & it was just a normal fun evening out.
"Just so we are clear I have never been on my own with him and never arranged to meet up."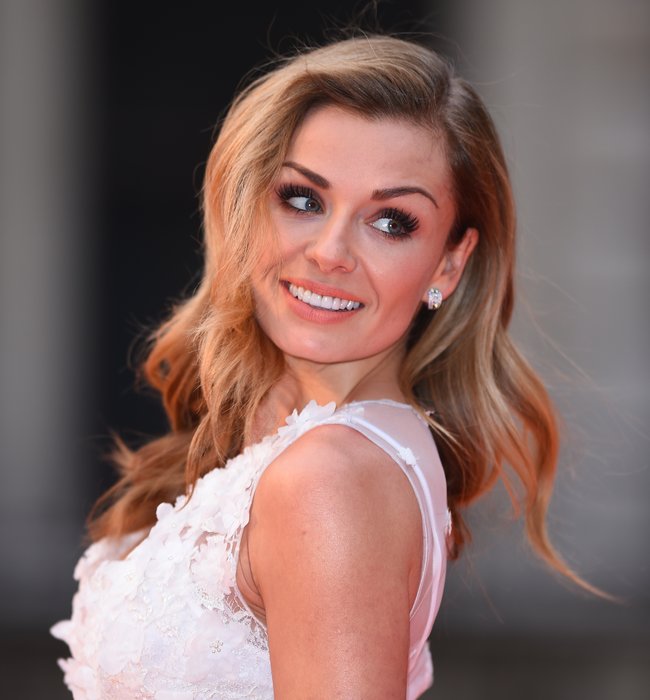 Credit: PA - Katherine Jenkins denied the rumours surrounding David Beckham
How many children do the Beckhams have?
David and Victoria share 4 children - Brooklyn, 19, Cruz, 15, Romeo, 13 and Harper, 6.
WATCH! David Beckham teaches Harper how to drive: