Footballer, Model, Father: GQ Celebrate The Many Faces Of David Beckham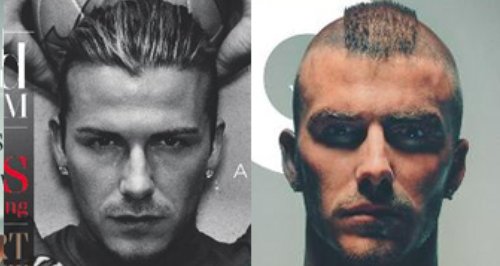 One magazine, LOTS of different covers. The iconic magazine are celebrating the many varied faces of our beloved national icon, Beck's.
Let's be honest about things for a second: Us Brits LOVE the Beckham's.
We love singer-turned-fashion-designer and all round most stylish woman in the world, Victoria Beckham.
We coo at cute Harper fabulous miniature outfits... and we simply adore little Romeo's Burberry modelling campaigns and his big bro Brooklyn's amazing moody photography shoots.
But perhaps above ALL these, we have an extra soft sport for the paternal head of the family: DB himself.
It's safe to say men's magazine GQ know all about this deep rooted love and are using their March issue to take a look at the superstar's many guises.
Take a look and enjoy for yourself...
David Beckham and his tattoos:
Beck's is known for his incredible skin art. Each of his intricate tatts tell a story, some dedicated to his children and others to his former footballing glory days.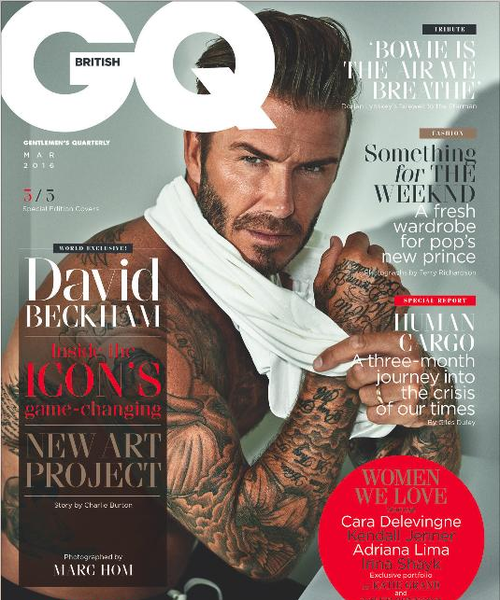 Back in his days playing for England, one of Beck's most iconic hairstyles was the mohican. The short sides and long top style didn't last long however, as "Sir Alex Ferguson made me shave it off" the footballer famously told Graham Norton on his chat show.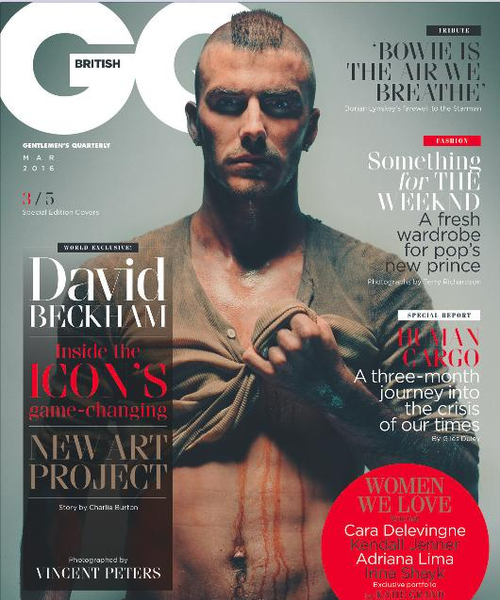 Nowadays the 40-year-old is almost better known for his lucrative modelling deals with brands like Belstaff, Calvin Klein and H&M.
Shot by photographer by Nadav Kander, Inez and Vinoodh, Marc Hom and Vincent Peters, the atmospheric shots will undoubtedly become iconic images.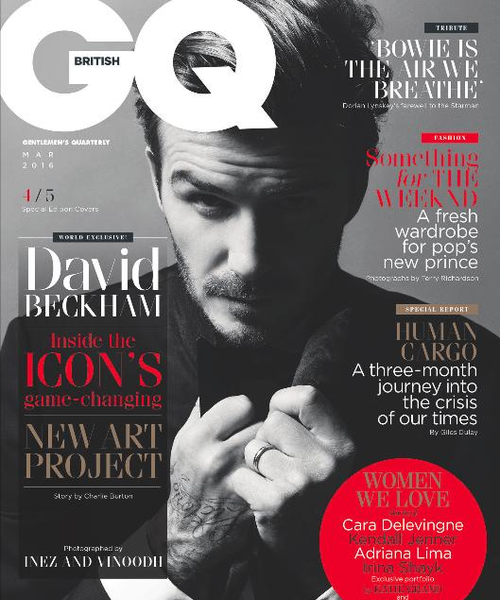 "David Beckham really has a golden aura about him these days, a star quality burnished by a dedication to self-improvement, a savvy series of brand endorsements and the not inconsiderable fact that the public as a whole appear to have taken him to their hearts…" write Dylan Jones, editor of GQ.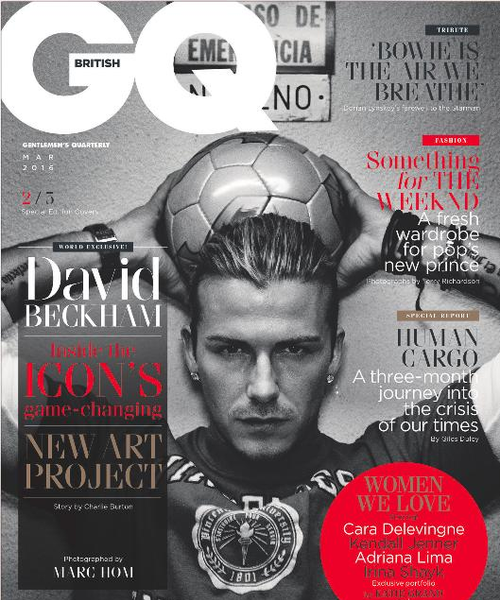 The Man exhibition which will showcase the images opens on 27 February. Make sure you check them out!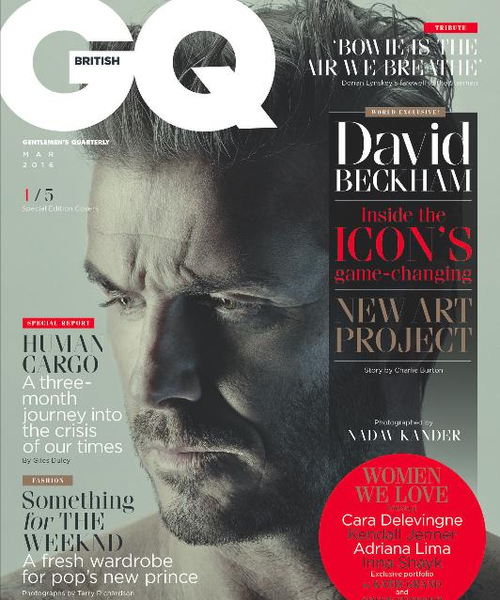 With so many sides to his seemingly endless personality, we're not sure how we ever manage to keep up. Long may it continue DB!