Posh and Becks spotted for first time together since 'divorce' rumours
11 June 2018, 07:33 | Updated: 11 June 2018, 07:37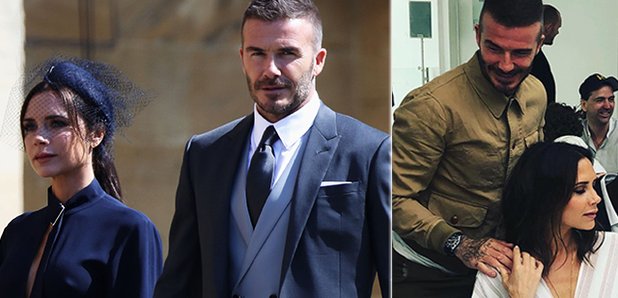 Former England footballer David and wife Victoria posted a series of snaps on Instagram as they attended Fashion Week together.
David and Victoria Beckham put on a united front at Fashion Week as the couple were pictured together for the first time since 'split' rumours.
After bookies suspended bets on their rumoured divorce on Friday, former Spice Girl Posh, 44, and Becks, 43, both attended the Kent and Curwen Men's event, looking every inch the perfect couple.
It is reported that the couple arrived separately and did not pose for photos on the red carpet, but instead welcomed a series of candid shots alongside Vogue editor Edward Enninful.
Ex-professional footballer David Beckham, who has been heavily linked to the fashion industry for years, owns a major stake in the Kent and Crewe's fashion brand.
Meanwhile Posh, who is known for her sultry look and brooding fashion range, opted to wear one of her VB Pre-18 ensembles for the occasion.
The rumour mill went into overdrive at the end of last week as reports emerged that Posh and Becks would reportedly be announcing their divorce, after David was allegedly linked to a cheating scandal.
However, the couple released a statement via their reps claiming that the rumours were an 'embarrassing waste of time.'
Victoria's spokesperson announced: "If I spent all my time responding to ridiculous Beckham gossip and rumours there wouldn't be enough hours in the day. What nonsense. Journalist Chinese whispers and fake news fuelled by social media. There is no impending statement, no divorce."
Meanwhile, David's claimed: "It is nonsense. It is one of those laughable, nonsense things. There is no divorce. It is laughable."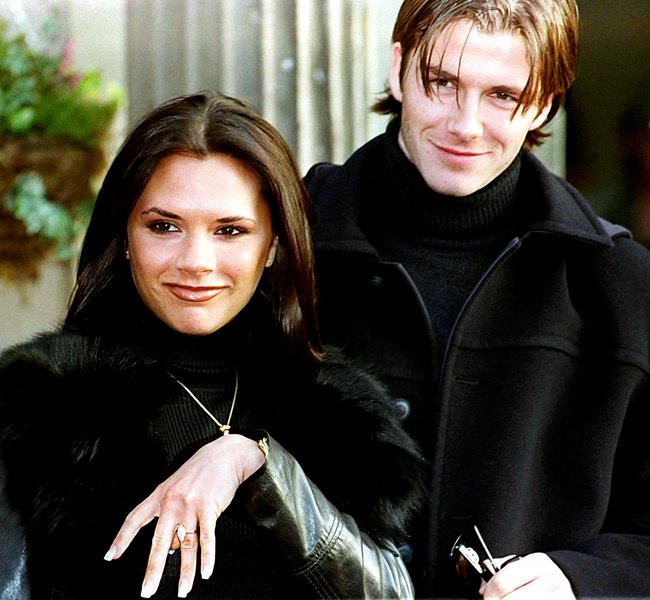 Credit: PA Images - David and Victoria announce their engagement in 1998
Posh and Becks first met in 1997 after David plucked up the courage to ask for her number. The pair then wed in 1999, just four months after their eldest son Brooklyn was born.
Together they share four children, Brooklyn, 19, Romeo, 15, Cruz, 13, and Harper, 6.
WATCH! David Beckham tears up over Brooklyn's birthday surprise: