Could Romeo Beckham Be The Champion Of Wimbledon?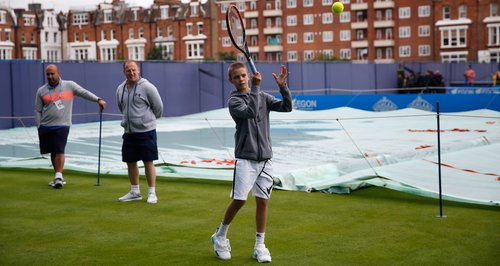 It looks like this Beckham child has got a lot of hard work ahead of him.
When your dad is arguably one of the most famous football players in the world and your mum is a renowned worldwide fashion designer, what route do you take? Do you aspire to be like mum or dad?
According to Romeo Beckham, neither apparently!
The 13-year-old champ looks set to be following the footsteps of Andy Murray and aiming for a career in tennis.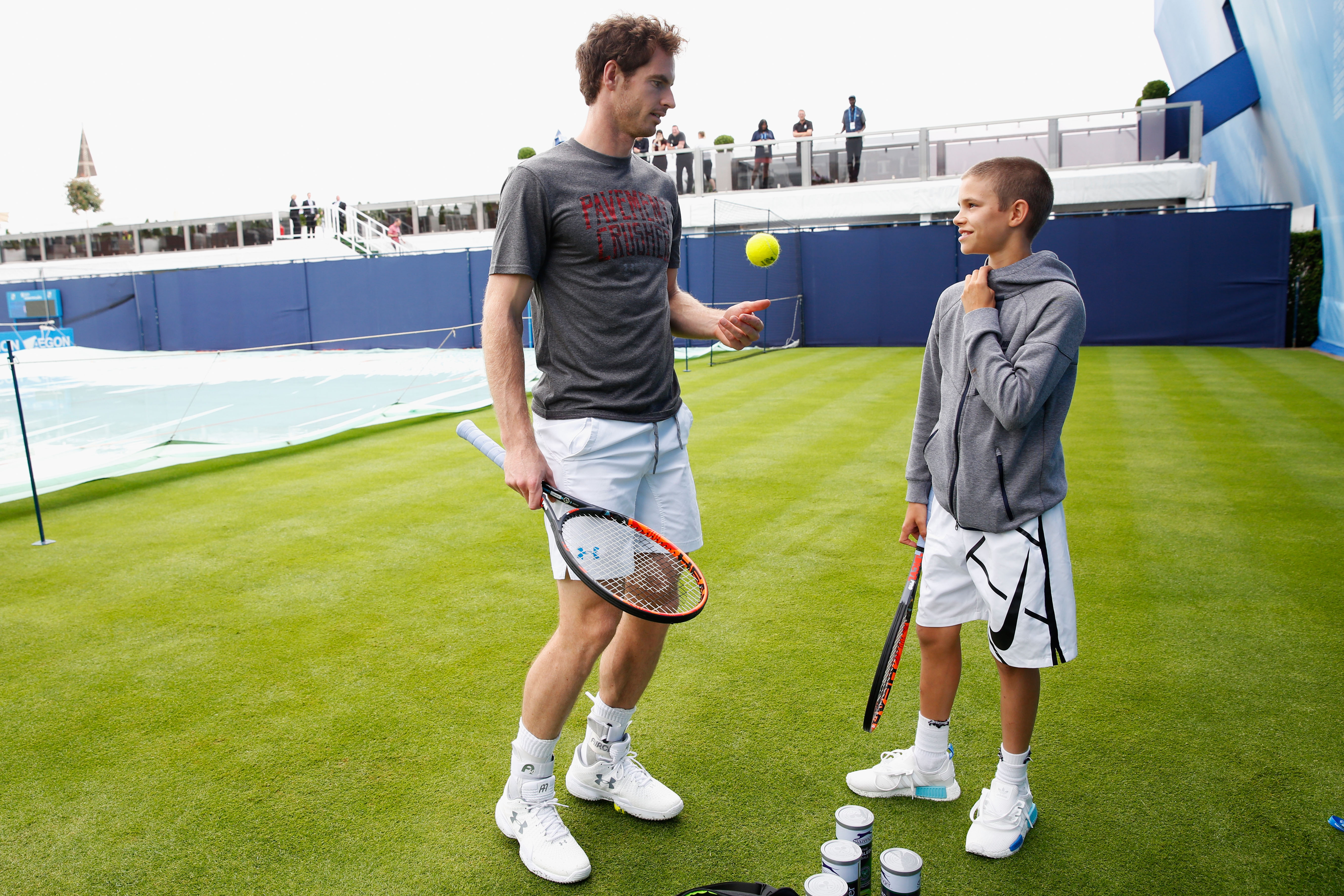 Romeo Beckham plays Andy Murray at The Queen's Club. Picture | Getty
"David and Victoria want Romeo to end up at Wimbledon, of course," Romeo's coach John Johnson told Now magazine. "I've been training him for three years now, and he's really taken an interest in it. David and Victoria often watch him play and say they're really proud of how committed he is."
And his parents are backing him all the way. According to Johnson, David Beckham is working towards getting Romeo in to The Queen's Club, a prestigious members club.
The exclusive club costs £2,000 a year and Romeo has to be approved by three members of the board before he can secure a place.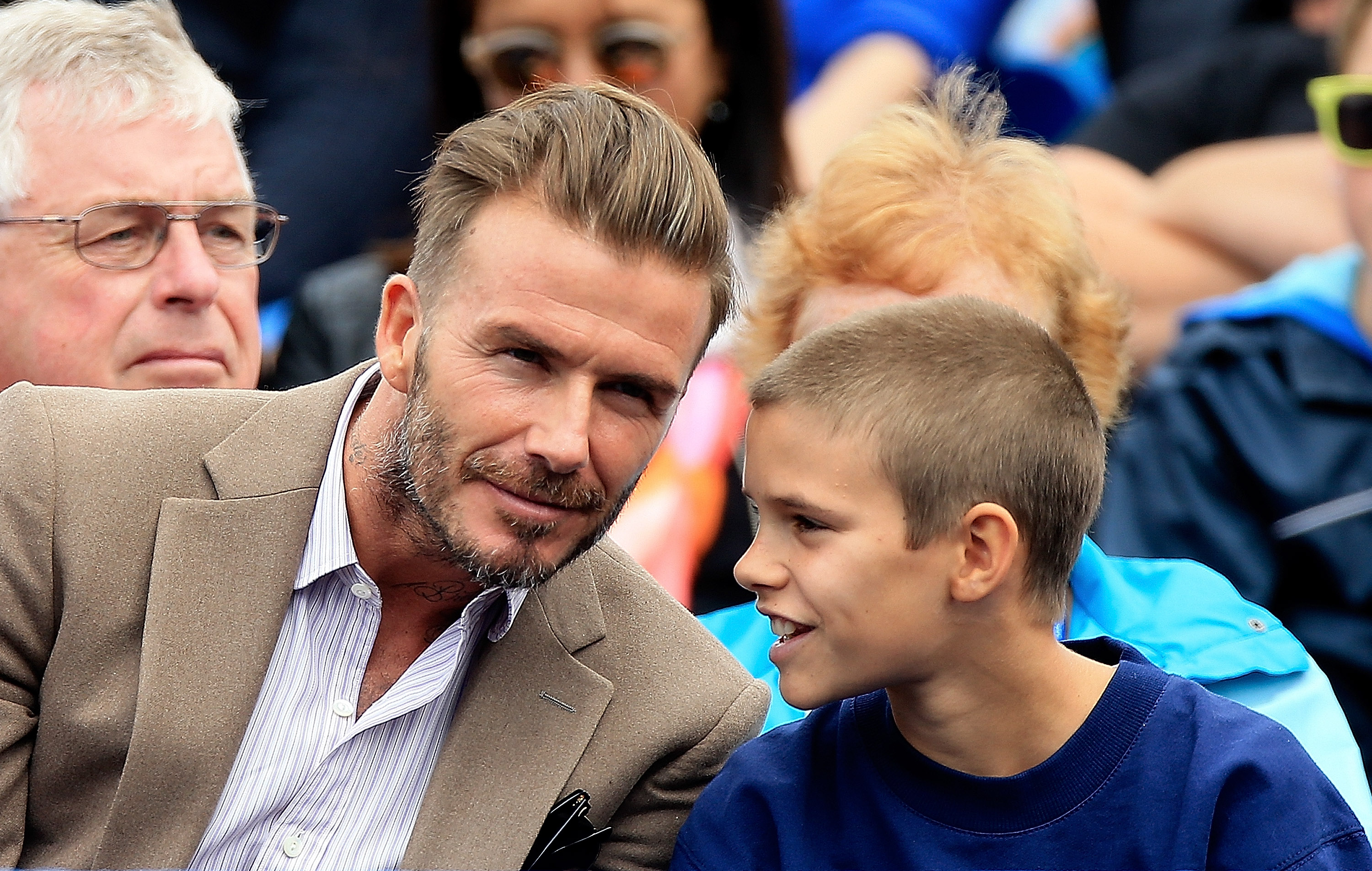 David and Romeo Beckham watch the Aegon Championships. Picture | Getty
Johnson believes the second oldest Beckham child has got what it takes to make it. He said: "Romeo has a natural swing and is very enthusiastic. He's quick and strong with great hand-eye coordination," he said. "He's got a real talent is working hard to hone it. He eats healthily too – snacks like fruit and protein bars. I've never seen him with anything unhealthy, like chocolate or crisps."
For a while it seemed that Romeo might take a career path like his mum, Victoria Beckham, having modelled for Burberry since 2013 but it seems that he's determined to make his way.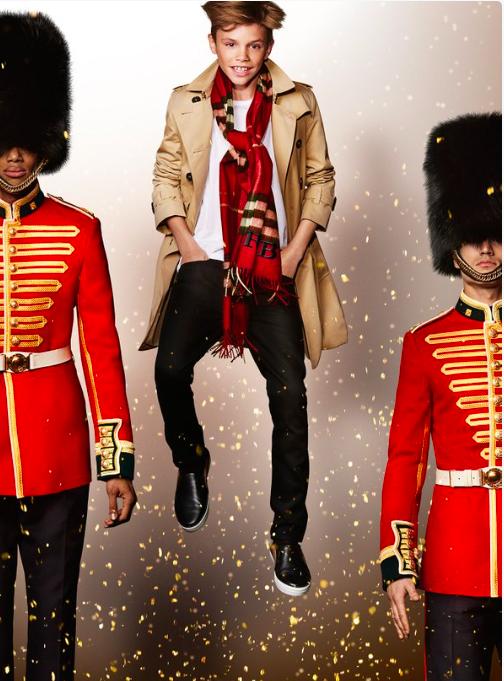 Romeo Beckham in the Burberry Christmas advert 2015. Picture | Burberry
When he was younger, Romeo used play football in the Arsenal Academy like his two brothers Brooklyn, 17, and Cruz, 11.
Let's watch this space. Before you know it, Romeo Beckham could be the next champion of Wimbledon!