You Won't BELIEVE What David Beckham Has Called Victoria!
25 July 2017, 10:43 | Updated: 25 July 2017, 11:52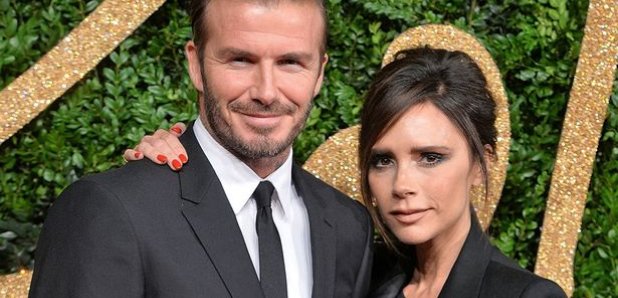 The football icon wasn't amused when VB shared a funny video of her husband...
Victoria Beckham has poked gentle fun at her husband David by uploading a fun Instagram video of him swinging from a gym rope wearing a cowboy hat. Most of us who are in a relationship have shared an embarrassing photo or video of our other half on social media. But then most of us don't have 16.5 million followers on Instagram…
Brilliantly, Victoria, 43, added the Indiana Jones theme tune over the top of her vid. The fashion designer cheekily captioned the video: "Spider-Man didn't work out but there's always Indiana Jones!" followed by two crying-laughing emojis. Well played, VB. Very well played.
Fans thought the video – which has now reached over 1.9 million views – was hilarious. But retired footballer David himself was unimpressed. "Knob @victoriabeckham Oh I will get you back for this," he wrote. Sounds like the game is on! We can't wait to see what footage David, 42, digs up in retaliation.
Close friends have always commented on Victoria's dry wit, which is in stark contrst to her non-smiling public persona. It also seems that David knows how to poke fun at himself, though, if one of his own recent social media posts is any indication.
The couple recently celebrated their 18th wedding anniversary. The famous pair started dating in 1997 before tying the knot in a lavish ceremony at Luttrellstown Castle in Ireland on July 4 of the same year.
Recognising the milestone, David shared a picture of himself and Victoria in black leather in a nod to the days when they used to wear matching outfits.
He captioned the Instagram post: "Wow we really did this. Happy Anniversary to an amazing wife , mummy and strong business woman @victoriabeckham. Love you x."
Aww, we think they look great there, and it makes us feel nostalgic.
Victoria also paid tribute to her husband by sharing a picture from their wedding day. She captioned the image: "I love you Kisses x."