David Walliams Proves He Has The Secret To Eternal Youth With Childhood Throwback Photo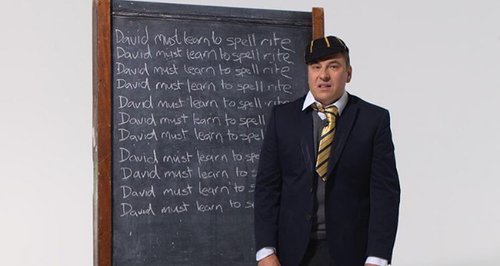 David Walliams seems to be giving Benjamin Button a run for his money thanks to an incredible childhood photo...
We're used to David Walliams dressing up on 'Little Britain' and making jokes on 'Britain's Got Talent', but we never expected one of his skills to be defying the passage of time!
The TV star and comedian took to Instagram to joke that he had a new passport photo to share with the world. But instead of being of the star now, he presented a picture of himself as a cheeky young boy!
Amazingly, he looks exactly the same now as he did then.
Don't believe us? Here's David as he looks today with his suited-and-booted style...
Now take a look at David's passport photo as a young boy...you can immediately tell it's him! There's still that cheeky glint in the eye, the slight smile and everything else we've come to associate with David.
He's barely changed. Okay, perhaps there are a few more wrinkles!
What do you think? Can you recognise David from his throwback snap?