Scarlett Moffatt wants to make documentaries when Saturday Night Takeaway ends
3 April 2018, 12:15 | Updated: 19 October 2018, 18:13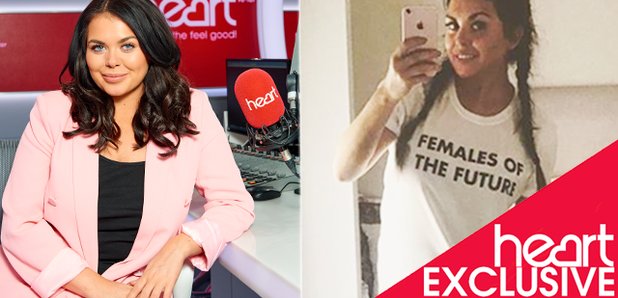 The bubbly TV personality has exclusively revealed to Heart that she'd love to make documentaries about female empowerment.
After her successful radio show on the Heart FM network over Easter, Scarlett Moffatt has exclusively revealed that she wants to turn her hand to the art of documentary making.
The former Gogglebox star, 27, is keen to delve deep into women's rights - a topic she is passionate about.
She told Heart.co.uk: "In terms of career, I would love to do a documentary, because I love watching documentaries.
"I'd love to start off by making one about female empowerment.
"I like anything to do with the Suffragettes. I love all of that stuff."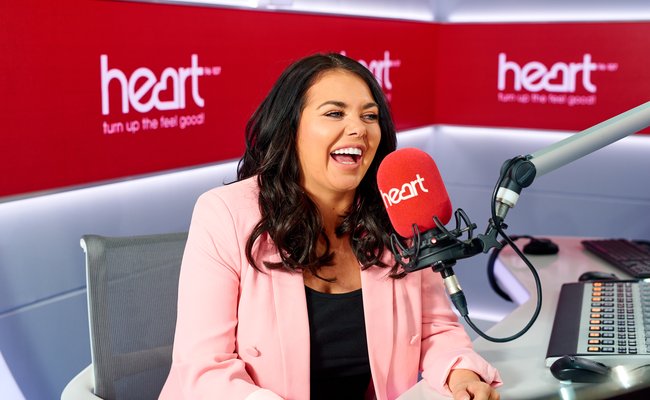 And it seems that Scarlett is already is showcasing her commitment to the subject in the hope that an opportunity comes knocking.
The star took her 11 year old sister Ava to the Museum Of London over the weekend, where the siblings explored the Votes For Women exhibition.
With the U.K recently celebrating 100 years of women's rights to vote, the display pays homage to those who fought to achieve equal status.
Amongst the Suffragette artefacts that are displayed in various other museums, a pamphlet on marriage advice has gone viral from the Pontypridd Museum in Wales.
Written by a Suffragette wife, the advice starts with a pretty strong statement - do not marry at all.
Suffragette marriage advice, from an exhibit in Pontypridd Museum... pic.twitter.com/jNl8z16GK2

— HISTORY HIT (@HistoryHit) March 27, 2018
However, if one felt the need to tie the knot, the wife advised avoiding the likes of 'Beauty Men, Flirts and Football Enthusiasts', and instead pursue a 'Strong Tame Man', such as a 'Fire-lighter, Coal-getter or Window Cleaner'.
She also suggests that you should 'Feed the Brute' in order to keep him happy, before completing her warning by adding 'it isn't worth the risk.'
Scarlett Moffatt, who is a regular face on popular TV programme Saturday Night Takeaway, stood alongside Declan Donnelly at the weekend as he took on his first ever presenting job without best pal Ant McPartlin.
Ant is currently being charged with a drink-driving offence, and will not be present for the Saturday Night Takeaway finale in Florida, which will air this coming Saturday.
WATCH! Toff gets her jungle crown from Scarlett Moffatt: