10 Famous Families Who've Had Generations In The Spotlight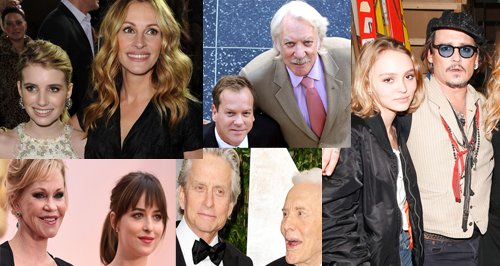 With A-list parents and cool up-and-coming kids, these families are the epitome of Hollywood stardom...

Growing up with famous parents must be a weird experience, but these second and third generation celebs have raised the family stakes even more!
Here's our pick of the biggest acting dynasties and Hollywood families taking the world by storm…
The Smiths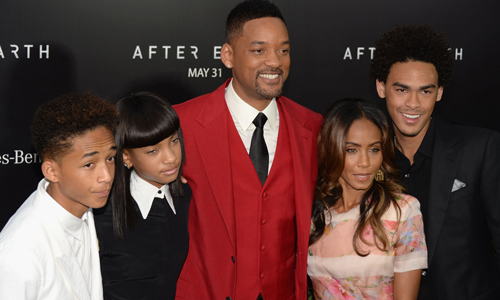 Fresh Prince actor and mega-watt movie star Will Smith is married to actress Jada Pinkett-Smith and they have two children together. 17-year-old Jaden Smith is an actor and singer, having appeared in 'Karate Kid' and 'After Earth' and on-stage with Justin Bieber.
His little sister Willow may only be 15, but she's already has a hit single with 'Whip My Hair'. Will's eldest son Trey, from his previous marriage to Sheree Zampino (pictured right) is a professional DJ in Los Angeles - music runs in the family!
The Griffith/Johnsons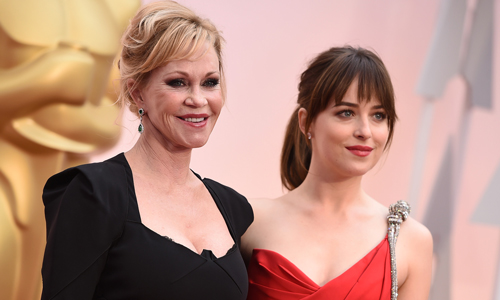 'Fifty Shades of Grey' star Dakota Johnson may seem like she's appeared from nowhere to become a HUGE movie star, but her family history is a little sparklier than most. Her mum in Melanie Griffith, aka the original 'Working Girl' and her dad is Don Johnson who's famous for playing James 'Sonny' Crockett in the 1980s television series 'Miami Vice'!
The Beckhams
A world-famous footballer, a former Spice Girl and an internationally successful fashion designer…what more could you want? The Beckhams are British royalty (aside from the actual Royal Family, obvs) and their boys are following suit. Brooklyn has recently been snapped up to do a social media photography campaign for Burberry and little Romeo has modelled for their Christmas TV commercials. Wowzers.
The Hawn/Hudsons
Oscar-nominated actress Kate Hudson is the daughter of actress Goldie Hawn and the step-daughter of equally famous actor Kurt Russell. Her brother Oliver Hudson is an actor in 'Rules of Engagement' and 'Nashville', and her half brother Wyatt Russell starred in '22 Jump Street'!
The Hanks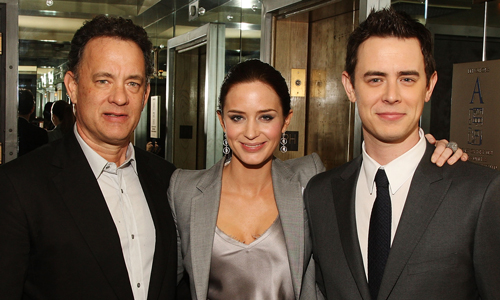 Tom Hanks has been in too many incredible films to count, but did you know his 38-year-old son Colin Hanks is also a successful actor? As well as roles in award-winning TV show 'Fargo' and 'Dexter' he is also starring in new American sitcom 'Life In Pieces'.
The Douglas'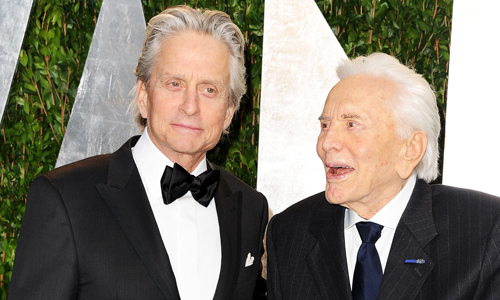 Michael Douglas is the son of 99-year-old acting legend Kirk Douglas - the star of 1960s classic 'Spartacus'. His mother, Diana Douglas, was also a famous actress and she sadly passed away last year. Michael is married to Welsh beauty Catherine Zeta-Jones, who famously starred in 'Mask of Zorro' and 'Entrapment'.
The Therouxs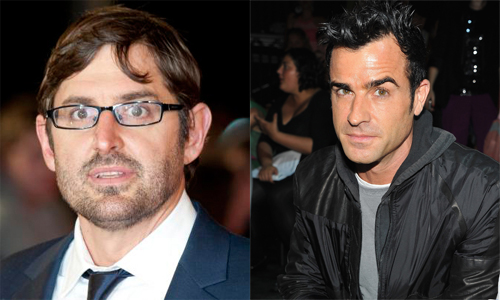 Justin Theroux isn't just your average Hollywood actor married to Jennifer Aniston, he's also a member of a hugely successful media-dynasty! His cousins are documentary film maker Louis Theroux and novelist and broadcaster Marcel Theroux. His uncle is Paul Theroux, the well-known travel writer and novelist. A talented bunch to say the least!
The Roberts'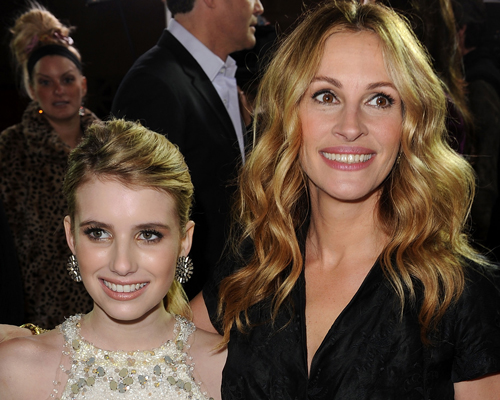 It seems brilliant smiles run in the family! Julia Roberts is a world-famous actress and her niece Emma Roberts is well on her way to superstardom. Emma is the daughter of Oscar-nominated actor Eric Roberts, who recently appeared in 'The Dark Knight', and has starred in award-winning TV shows 'American Horror Story' and 'Scream Queens'.
The Osbournes
Kelly Osbourne had a short-lived pop career but now she's a confident TV host and media personality - not bad considering she started life as a moody teenager in reality TV show, 'The Osbournes'. The show followed her famous family, especially her mum Sharon Osbourne and Black Sabbath frontman father, Ozzy. They're all mad as a box of frogs but we love them!
The Sutherlands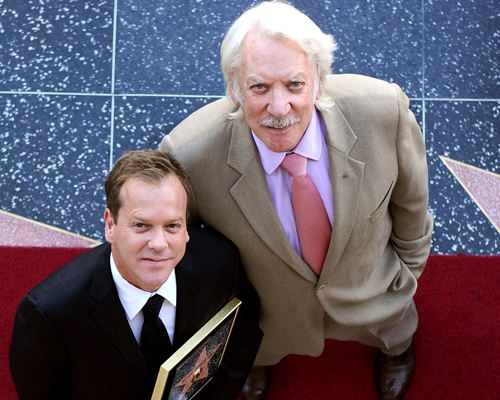 Donald Sutherland has earned himself a legion of haters thanks to his evil turn as President Snow in 'The Hunger Games', but you're probably more familiar with his son, Kiefer Sutherland, who starred as Jack Bauer on smash-hit TV show '24'. Kiefer's mother Shirley Douglas is also a famous Canadian actress, having starred in 80s movie 'Dead Ringers' among others.
The Depps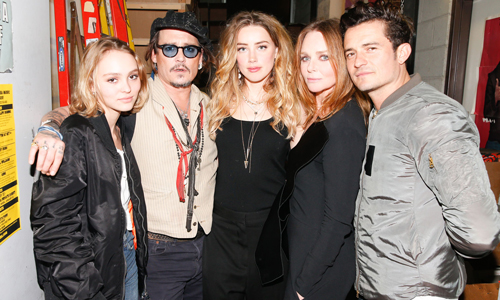 Johnny Depp is pictured here with his 16-year-old daughter Lily-Rose Melody Depp (far left) and his new wife Amber Heard. Lily is a blossoming actress in her own right, having recently starred in 'Yoga Hosers'.
She's also appeared on numerous magazine covers and walked the catwalks for Chanel…not bad, eh? Oh, and did we mention her mum is French singing sensation and Chanel muse Vanessa Paradis? We feel sooooo old!
Would you want to be part of a famous family? Let us know below...