Gareth Southgate wife: Who is the England football manager married to
6 July 2018, 12:13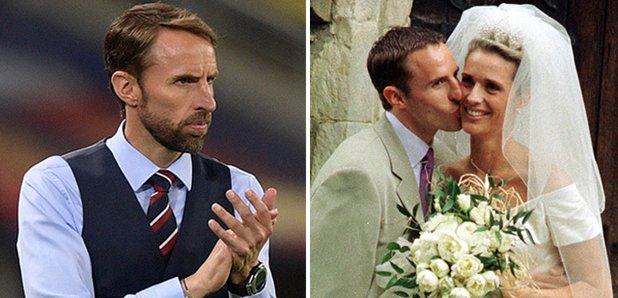 Not only is Gareth Southgate a dedicated football manager making waistcoats famous again, he's also a devoted husband, having been married to wife Alison for more than twenty years. Here's what we know about his teenage crush...
Gareth Southgate's wife, 51-year-old Alison, is key figure in the stands throughout the 2018 World Cup, as she supports her husband on his quest to victory.
The former Aston Villa and Middlesbrough defender has often stressed the importance of family time in his post-match interviews - encouraging it throughout the team as well as in his own life.
He was pictured seeking out his wife and children to celebrate England's win against Columbia, rather than running out to the likes of Harry Kane and the other players to join in the celebrations on the pitch.
Here's what we know about Gareth's wife Alison...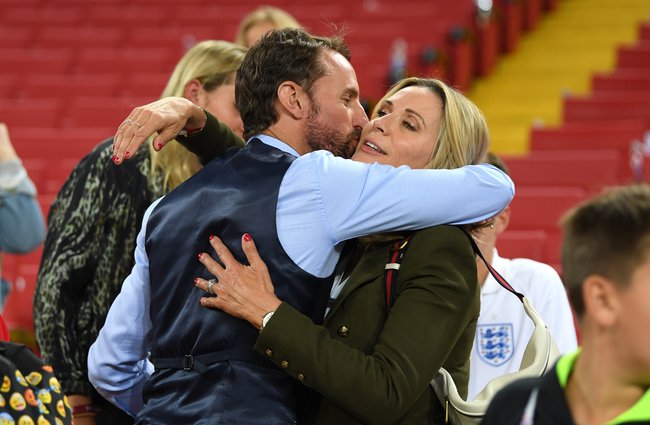 Credit: Getty
Who is Alison Southgate?
Alison Southgate (née Bird), 51, is Gareth's wife of over twenty years and the mother of their two children. She has kept well out of the public eye over the years, with Gareth hailing her his "secret weapon" in keeping him grounded and focused.
When did Alison and Gareth get married?
The down-to-earth couple married at the Parish Church of St Nicholas, near his family home in Crawley in July 1997. Their date was carefully selected to avoid clashes with the World Cup and European Championship campaigns.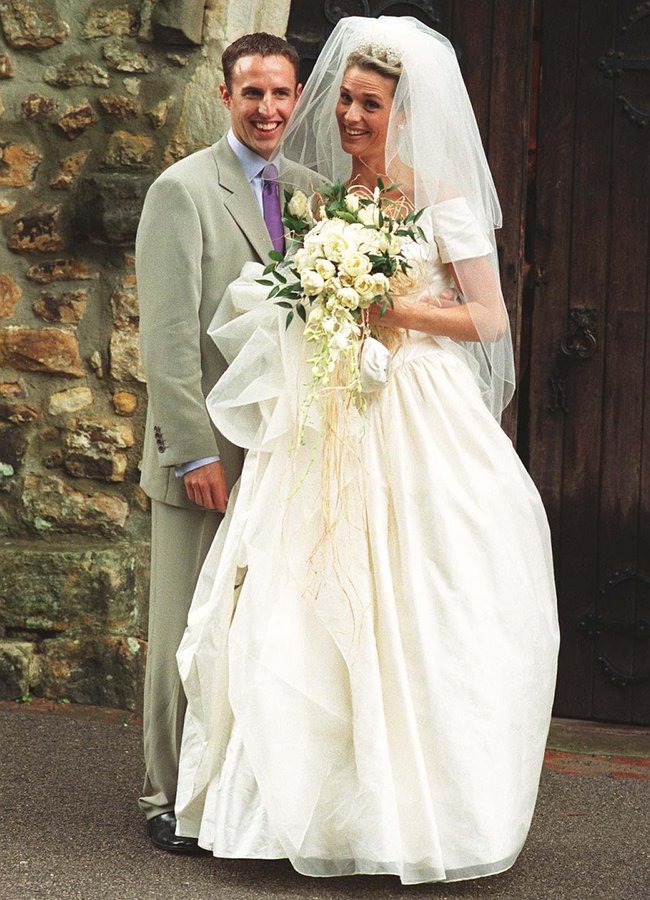 Credit: Getty
How did Alison and Gareth meet?
Alison met Gareth when they were teenagers; he was a trainee at first club Crystal Palace, whilst she was working as a shop assistant in a clothing boutique.
Gareth reportedly hung around her shop pretending to browse for clothes, but was too shy to ask her out for almost two years.
When he finally did, Alison was already living with a boyfriend, but she eventually left him to pursue a life with Gareth. The couple then proceed to meet in a Tesco carpark near by in order to keep their romance under wraps from her ex.
The couple ended up moving in together very quickly, after an unexpected move in football career caused Gareth to transfer to Aston Villa. It is reported that, at the time, Alison gave him the ultimatum to take her with him to Birmingham or call their relationship off.
Apparently, his parents were 'taken aback' when they announced their living intentions as they'd only met Alison once.
Do Gareth and his wife have children?
The couple share two children; Mia, 19, who studies at the University of Edinburgh, and Flynn, 15, who attends school in Yorkshire.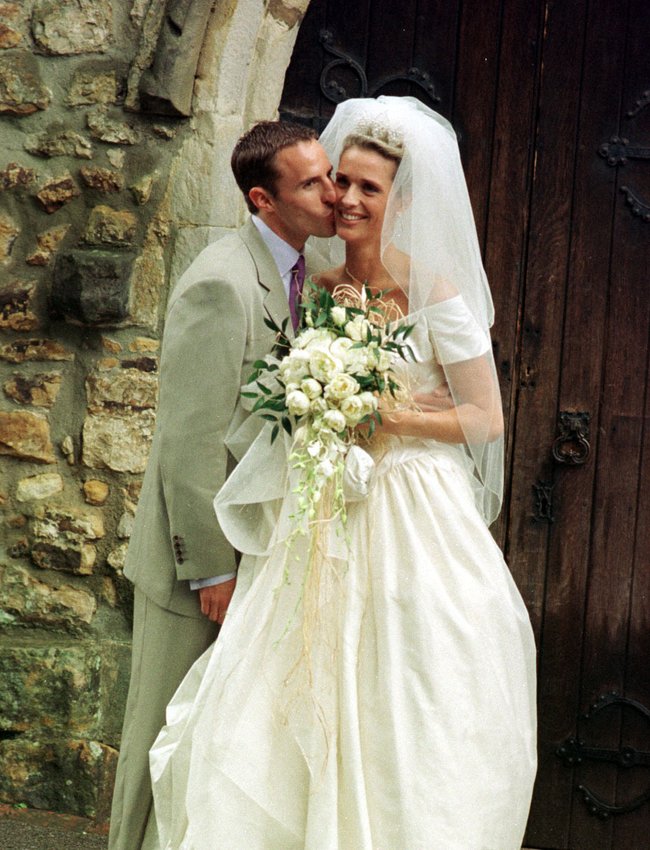 Credit: Getty
Where do Alison and Gareth live?
The family own a £3.75 million Grade I listed Elizabethan manor called Swinsty Hall, which is nestled in the rural areas of North Yorkshire.
WATCH! Harper Beckham shows off her footballs kills: