Gary Barlow Puts A Dent In His Sex Appeal With THIS Grim Confession!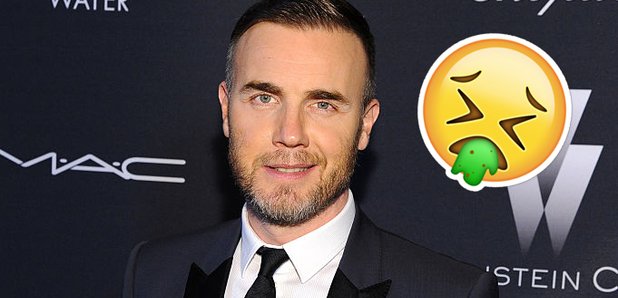 Oh no! Can we ever look at Gazza the same way again?
We never thought this was possible... but Gary Barlow has made us feel a little bit sick!
The Take That superstar, amazing singer and all-round hunk has admitted to something totally grim on Twitter.
He didn't wash his hair for 14 years!!
We know... SHOCKING.
We're used to Gazza looking suave and sophisticated on Let It Shine, but this news has shaken us to our very cores... sort of.
Come on, it doesn't take much to run a bit of shampoo through your locks. We wonder what it smelt like?
The 46-year-old made his Twitter fans go 'eewwwww' with this Tweet...
It's such an important day I've washed my hair ! First time in ....... 14 years ! #nojoke

— Gary Barlow (@GaryBarlow) January 28, 2017
Of course, Gary saw the funny side, responding to comments from his fans who were a bit confused by the confession. He also went on to say that the bleach blonde shade of his youth (think vintage Take That) is never going to be, errrr, back for good.
Someone send Gary some shampoo before he waits another 14 years to wash his locks.
What do you think? A bit grim, right?