George Clooney's Proposal To Amal Didn't Go As Planned: "I Could Throw Out My Hip Pretty Soon!"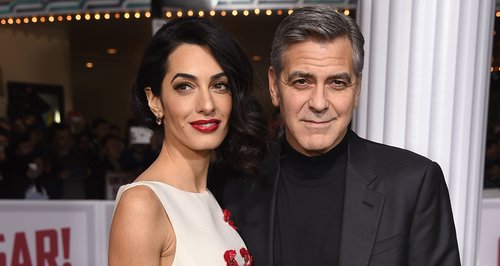 He may have been one of the most sort after bachelors in the world, but that doesn't mean things always run smoothly for George Clooney!
The 54-year old's 'fessed up to American chat show host Ellen DeGeneres that things didn't go quite as planned when it came to proposing to his beautiful now-wife Amal Clooney.
The actor spilled all the details whilst chatting to the Stateside couch queen, including all the goss about how he popped the question.
It turns out at the beautiful human-rights lawyer didn't even realise at first that the Hollywood hunk was trying to get her hand in marriage:
"She reaches around and pulls out the box, and I've got just the ring sitting in there, and she pulls it out and she looks at it and she's like, "It's a ring.""
"Like somebody had left it there some other time!"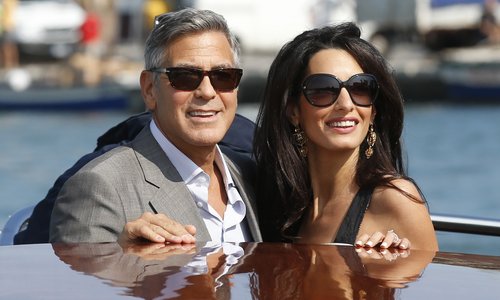 Joking about his, ehem, seniority, the actor added: "And finally like literally I said "Look, I hope the answer's yes, but I need an answer 'cause I'm 52 and I could throw out my hip pretty soon!" and then she said, "Oh, oh yes!" So it worked out really well.""
The pair tied the knot in a gorgeous ceremony in Italy in September 2014 and appear to have been inseparable ever since.

And talking of his relationship and the secret to a happy marriage, George, 54 , says: "Facetime – we will do that but mostly it is trying to not go too long without being apart, and you do the best you can.

"We spend an awful lot of time together. We don't have huge gaps.

"We are able to manage, so far. Between my work and her work and the things we have been doing, we have been able to manage it pretty well."