Jacqueline Jossa weight loss: Dan Osborne's wife reveals post-baby body tips
21 September 2018, 12:21 | Updated: 19 October 2018, 18:55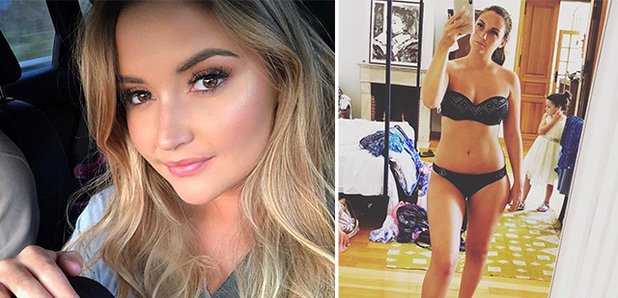 The former EastEnders actress created a new Instagram page named jacsmumtum, which documents her weight loss progress.
After becoming a mum for a second time in 2018, Jacqueline Jossa chose to focus on a journey to 'sort out her nutrition, body and mind, and lose weight in a bid to 'feel more confident'.
The actress, who recently rekindled her romance with estranged husband Dan Osborne, uses a separate Instagram account - jacsmumtum - to update her fans of her progress.
She explained to her Insta followers: "Before I had Mia in between Ella and Mia I was the biggest I have ever been.Then I got pregnant and so I decided that I wanted to change as soon as I had Mia I thought I'm not going to let myself go."
Recently, Jac revealed that she's managed to shed 1.5 stone in around 11 weeks, based on her new regime.
Here's what we know about her workout and diet plans...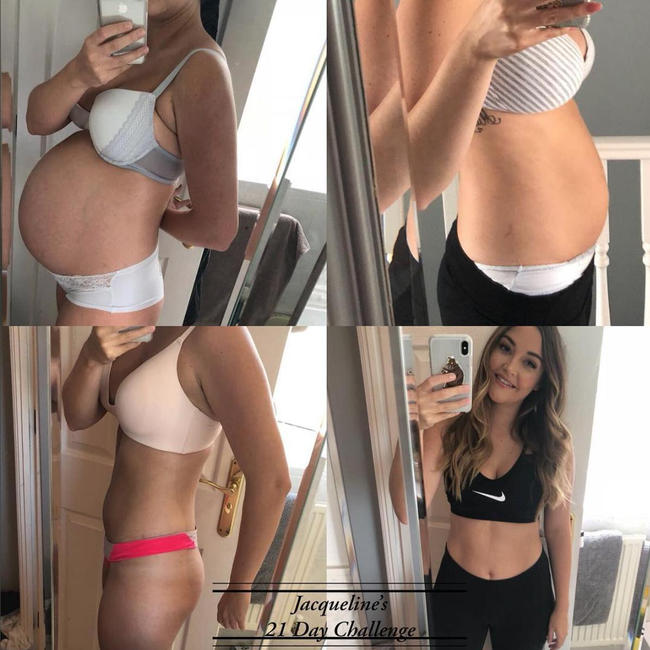 Credit: Instagram - jacsmumtum
Jacqueline's Diet
The brunette beauty started 'Jacqueline's 21 Day Challenge', which started on Monday 17th September. This is a Herablife plan, which consists of only consuming three Herbalife Formula 1 shakes and 4 pints of water every day.
The participant shouldn't have any food, alcohol or caffeine - just water.
(If you're interested in a Herbalife plan, it's best to check with your doctor or health advisor before starting.)
However, in a recent video on Instagram, Jacqueline revealed she was using the Advanced Breakfast Pack, which consists of a nutritional shake mix, a multi vitamin complex, a herbal aloe concentrate and an instant herbal beverage.
It also seems the actress is consuming the Herablife protein bars, as seen in one of her Insta videos.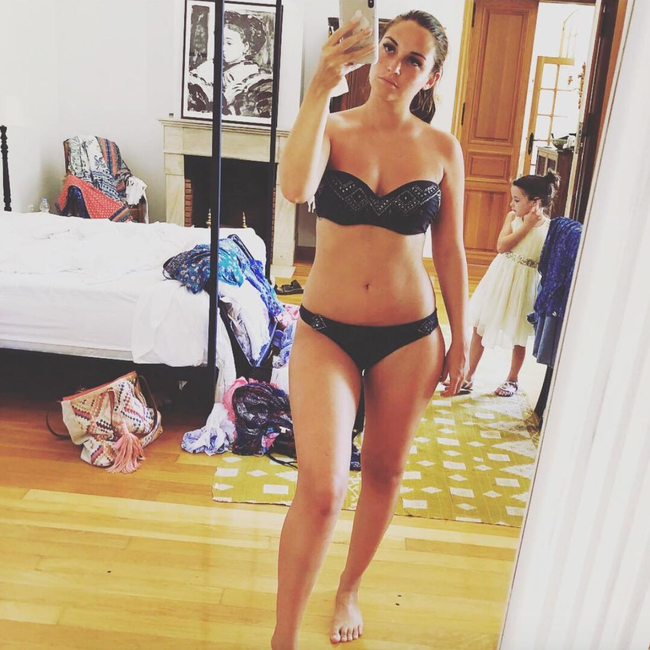 Credit: Instagram - jacsmumtum
Jacqueline's gym routine
In the gym, she's posted Instagram videos of her using the treadmill, first on a steep incline walk, followed by sprint sets.
The star is also seen doing reps on the weighted ropes, followed by workouts involving a weighted 'tractor wheel'.
She also does a variety of arm workouts, including dumbell curls, hammer curls and tricep kick backs.
Jacqueline finished her workout with a variety of stomach crunches and ab sets, including Russian twists and extended sit ups.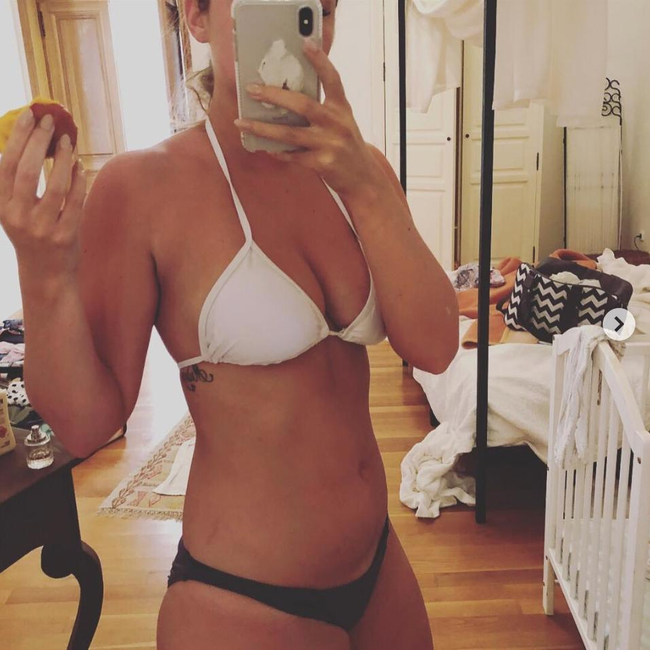 Credit: Instagram - jacsmumtum
How much weight has Jacqueline lost?
Jac mused that she is really happy with her weight at the moment, but hopes to lose a bit more. She said: "I thought I really want to get back to a comfortable weight where I feel good where I feel confident.
"And I'm still on my journey but I'm already feeling so much better I've lost a stone and a half.
"I do feel comfortable and I maybe want to lose a little bit more and I want to tone up as well. But I just feel so much better."
WATCH! Dan Osborne emotional after reading a letter from his daughters in the CBB house: