Jake Quickenden admits he 'loves being naked' as he launches new career as a stripper
10 May 2018, 15:02 | Updated: 10 May 2018, 15:29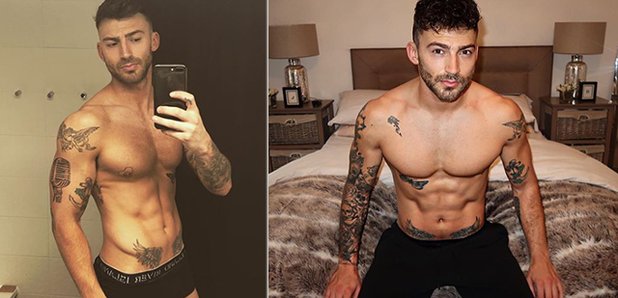 The hunky reality star, 29, has joined male stripping troupe The Dreamboys... and he's not shy about baring all.
Jake spoke to Heart about his sexy new gig, and admitted that getting naked on stage isn't really that different to when he's posing for one of his smouldering selfies on Instagram.
He said: "I'm not really that bothered about taking my top off, I think deep down I'm probably a naturist!
"I've probably got less clothes on more than I have got clothes on.
"People always comment things on my Instagram like 'do you own a top?' or 'do you own any clothes?'
"I like being free - I don't like being restricted. Dancing On Ice kept me in good shape, so yeah it's alright!"
Never one to turn down an opportunity, Jake has already completed a handful of appearances with the Dreamboys as the tour criss-crosses around the country, including a stop off in his hometown of Scunthorpe.
But despite being on her doorstep, he wasn't able to persuade his mum to come and cheer him on.
Jake revealed: "I said to my mum 'are you gonna come' and she said 'nah I don't think I'm gonna bother coming to that one Jake'.
"I was like 'just come and watch it and I'll warn you if it's getting a bit... yeah...' but she never came!
"But my brother and all my mates came to watch me."
And so far, Jake's managed to stay a safe distance away from any lusty ladies in the audience, explaining: "The girls can get a bit crazy when the lads are on stage!"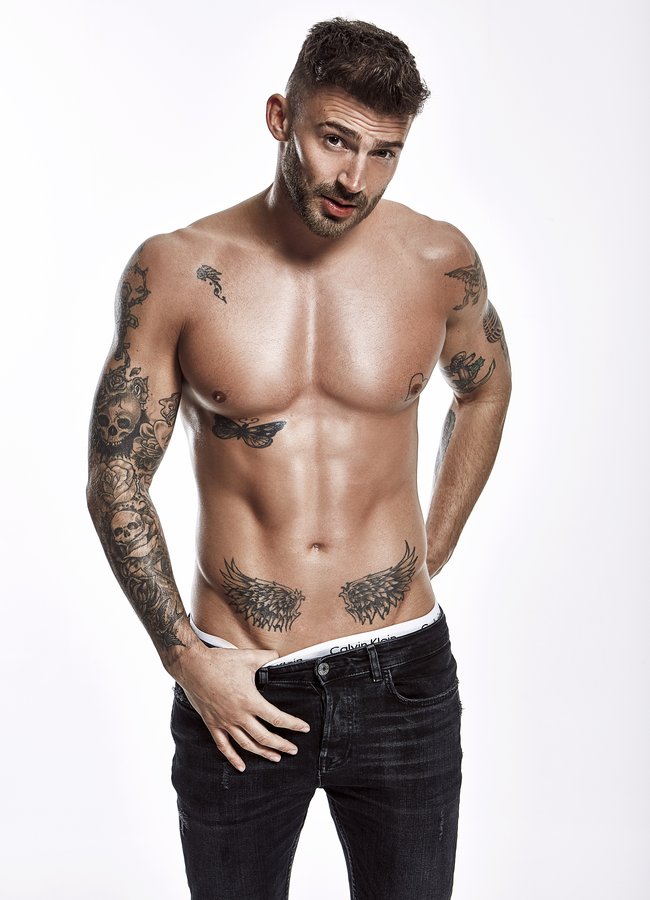 Jake asked his mum to watch him strip, but he refused (Credit: James Rudland)
The star, who first found fame on TV show X Factor, is also busy penning new music in the hope that he'll be able to tour next year, but not before he releases a Christmas hit.
"I think a lot of people forget [X Factor] is where I started because I've done every reality show going!" Jake told Heart.
"So I want to remind people of that in the best way possible, and that's by doing what I love and getting out my guitar and writing some songs."
Jake, who recently called time on his engagement to Danielle Fogarty, revealed that he finds singing and songwriting therapeutic, and explained: "I just love sitting and writing and getting my feelings out, so I use it as a kind of a release.
"I write about anything and everything."
Little snip of my new song I wrote " afraid to be lonely " pic.twitter.com/O8mxHROrIu

— Jake Quickenden (@JakeQuickenden) May 1, 2018
Due to his love of reality shows, Jake has decided to get a tattoo to commemorate each one that he takes part in. So far he's got an ice skating blade to commemorate Dancing on Ice, a microphone for X Factor, and a giant spider for I'm A Celeb - despite being scared of the critters.
Jake jokingly told Heart: "Luckily I can't see it, because I don't really like spiders! But I can only really see its leg, so I'm chilling!"
Thinking about his tattoo to honour his Dreamboys stint, Jake's not quite sure what he'd get. "Maybe a tub of baby oil or something!" the star quipped.
Day the the parlour @therealRayQuinn @denise_vanouten #ink pic.twitter.com/cdEQSaToMx

— Jake Quickenden (@JakeQuickenden) April 11, 2018
Jake's love of bettering himself on reality shows is only ever set to continue, as he revealed that he'd never rule anything out. Although, he's got one extra thing to think about before he agrees to anything.
"I've got to think of these tattoos now - if I did Masterchef I'd have to get a flan tattooed on my arm or something!" he joked.
(Well, actually, we're not sure if he was joking on that one...)
"Like everything, for me, doing the reality shows is all about learning something new - I'd love to do Bear Grylls or something like that - that would teach me so much about myself, like the jungle's hard but it's quite different to Bear Grylls."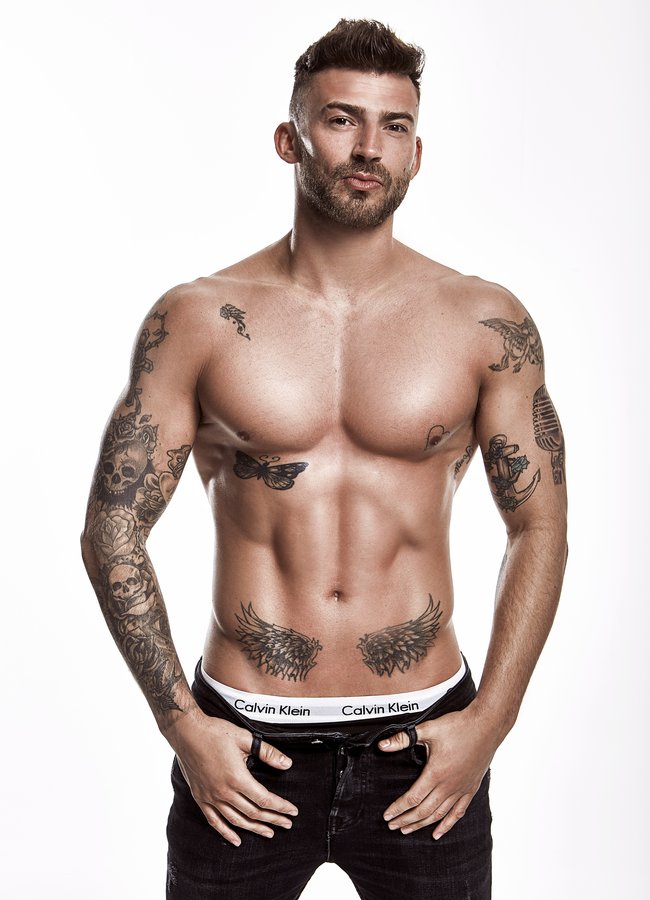 Jake wouldn't be keen to do Masterchef as it would leave him with a dodgy 'flan' tattoo (Credit: James Rudland)
But the star's diary is already bursting, so it may be some time before we see him compete in any other shows.
"I'm concentrating on doing some presenting and then I'm going to go back in the studio and do some new music and hopefully get a tour" he explained to Heart.
"Ive been doing acting lessons for a year so I'd want to mix in the acting sessions with the singing, so any musicals - there's been a few that have enquired, so I'd love to do a musical.
"I like doing new stuff and trying my hand at anything that comes my way."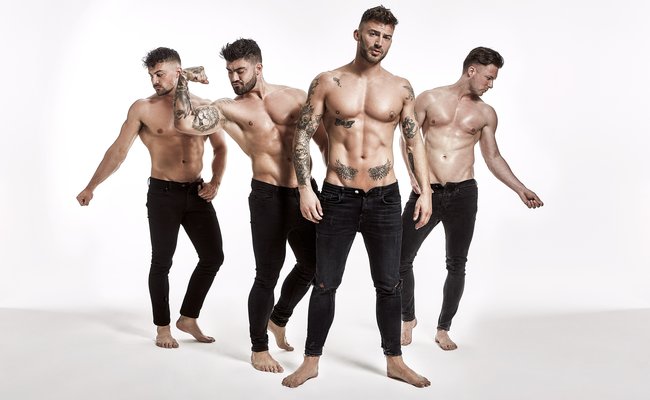 Jake is flanked by his hunky Dreamboys mates, including Ex On The Beach star Rogan O'Connor (Credit: James Rudland)
Jake has joined The Dreamboys as a special guest and will be embarking on over 40 dates as part of their record breaking nationwide tour. For tickets visit www.dreamboystour.co.uk
WATCH! Jake Quickenden opens up about split from Danielle Fogarty: