Proud Dad Jeff Brazier Shares Video As Son Bobby Collects Football Trophy
12 September 2017, 13:39 | Updated: 12 September 2017, 15:55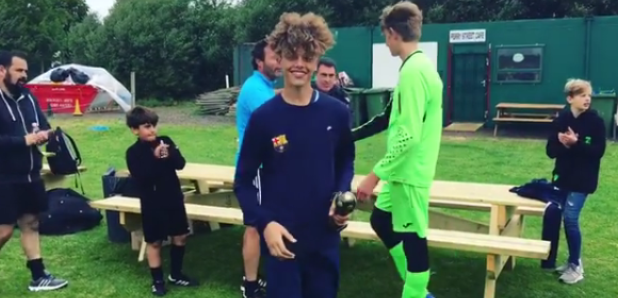 The late Jade Goody's boys are now aged 13 and 14.
Jade Goody's son Bobby grins widely as he steps up to be awarded a football trophy in a video posted by his father, Jeff Brazier.
The television presenter's eldest son joined team mates in the heartwarming clip posted yesterday to his dad's Instagram, which was captioned: "My baby collecting his well earned trophy today. Solid at the back."
Jeff's followers praised him and his kids, with one writing: "Well done Bobby, mama is always watching, she will be so proud of all three of you. Well done @Jeffbrazier you've raised two diamonds there mate. Xx".
Another added: "Well done bobby, such a big achievement for his football team".
Jeff, 38, has raised his two boys – Bobby, 14 and Freddy, 13 – on his own since their mother and Big Brother star Jade died of cervical cancer in 2009 at the tragically young age of 39.
Jeff, who is a former professional footballer, has had a variety of TV presenting roles since he first hit our screens in 2001 on T4's Shipwrecked. (We really miss Shipwrecked).
He has undertaken training in counselling and now works as a grief counsellor and life coach. Jeff combines this with his television roles and this year his book The Grief Survival Guide was published.
Jade and Jeff met in late 2002 after she shot to fame during her stint on Big Brother. She found out she was pregnant with Bobby only three months into the relationship. The couple split up when Bobby was nine months old. Shortly afterwards, they found out Jade was pregnant was Freddie.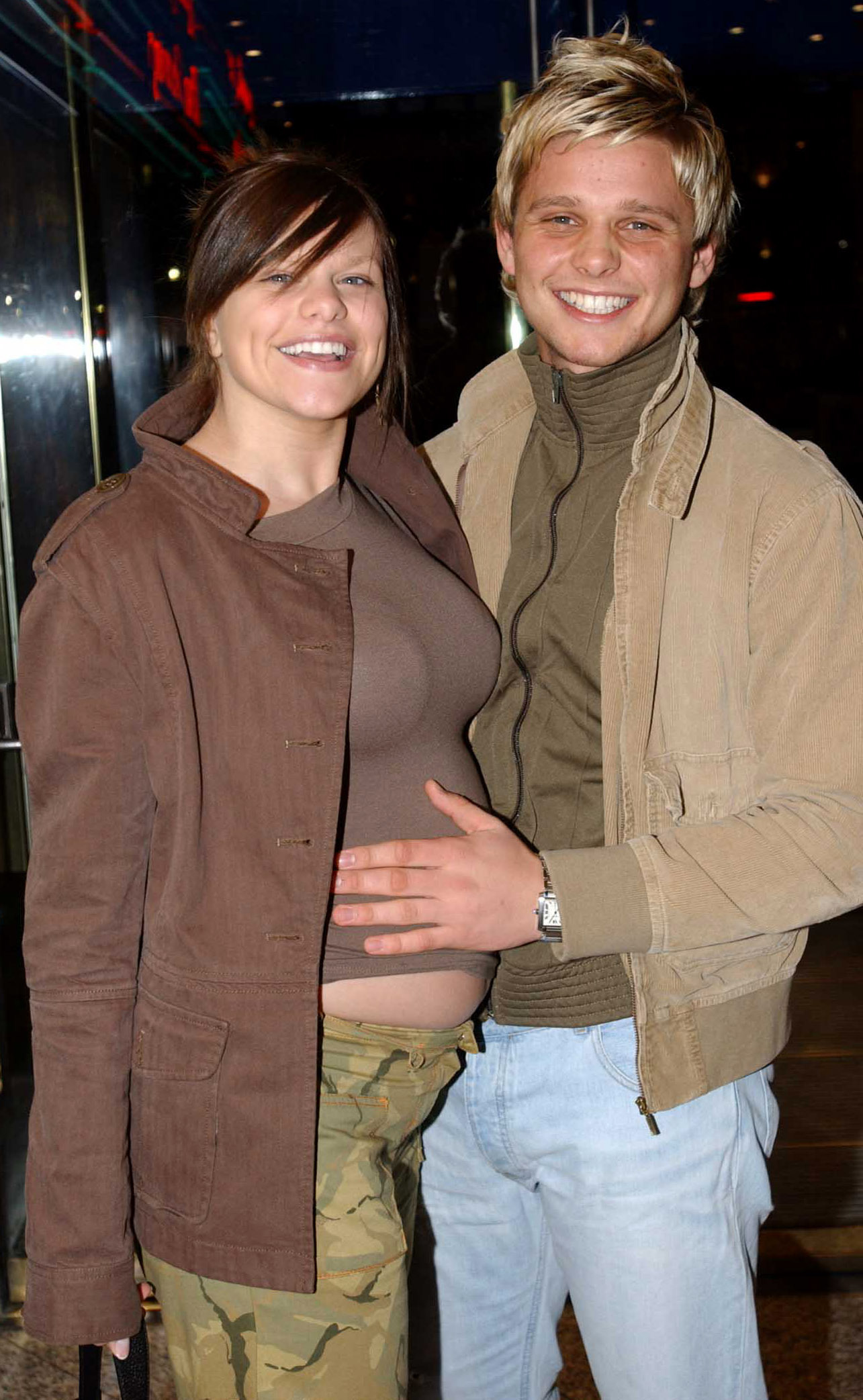 Jade and Jeff in 2003. [Picture: PA]
Jeff has admitted they had a difficult relationship following Freddie's birth as they shared custody of the boys. Relations between the exes improved when Jade was diagnosed with terminal cancer just six months before she died.
Now in a three-year relationship with PR account director Kate Dwyer, Jeff has said that he plans to propose to her and hopes they'll have children of their own.
Kate now lives in the family home, and took to Instagram last September to share her feelings about being in the step-parent role, after Freddy drew a moving picture of her and his dad.
Kate wrote: "I would be lying if I said that there isn't occasions when living full time with someone else's (teenage!) children is both challenging and overwhelming. But then one of them does something like this and it all makes sense."
It looks like Kate and Jeff are doing a great job raising the boys!