Jonny Wilkinson opens up about crippling anxiety during height of rugby fame
10 October 2018, 15:29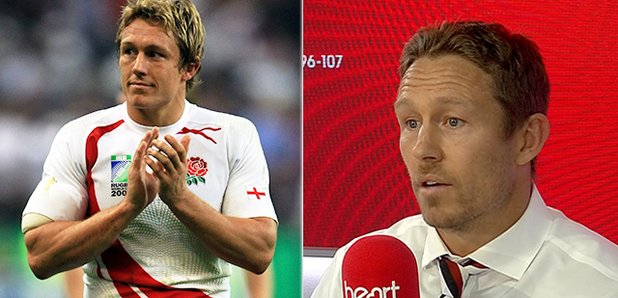 Rugby legend Jonny Wilkinson, 39, made it to the top of his game but revealed he faced tough mental battles along the way.
The sports star, who was called to represent England at the age of 18, admits to dealing with anxiety, panic attacks and depression, and couldn't imagine going back to the level of fame he endured during the height of his career.
Jonny burst onto the scene in 1998 and believes that if mental health had been spoken about openly back then in the way that it is today, it would have helped him cope.
He explained to Heart: "I couldn't even imagine going back to being an England rugby player and having the world knowing your name.
"It's so limited towards just being here and living in this moment - it's so limited."
Jonny continued to explain that his mental health struggles came from a battle to step back from his professional rugby player persona and embrace himself for who he was.
The sports star told Heart: "The thing that I find most amazing is that in all areas, in order to perform any task you create a little identity to do it, but at some point you stop letting go of that identity and say 'this is me for now.'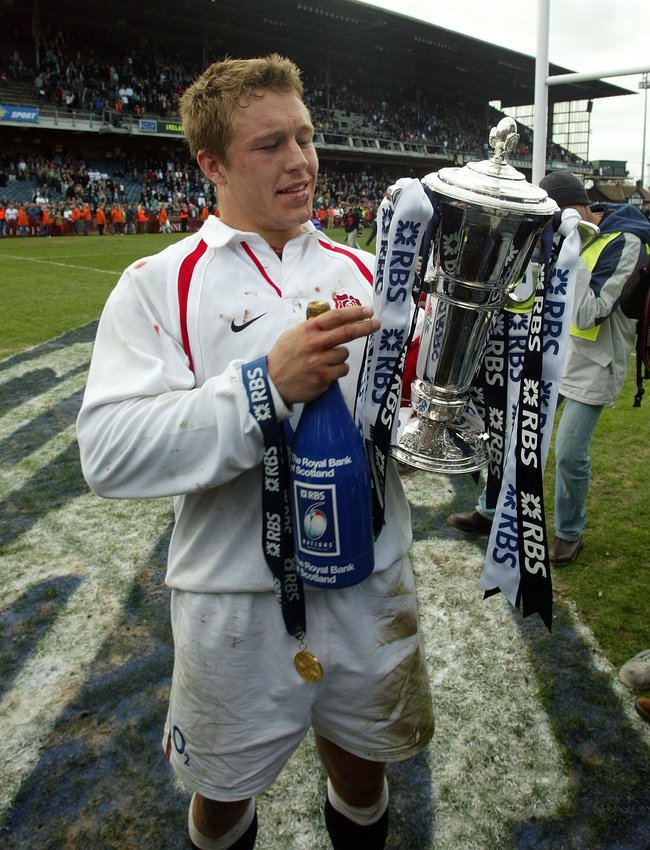 Credit: PA Images - Jonny Wilkinson celebrates 6 Nations win in 2003
"I did that being a successful rugby person, I just never let go of it. And after a while I forgot that there was actually this huge potential underneath it that was dying - or living - to show me more.
"You put a rugby shirt on to play a game and it helps you to play that game. You put it on to train and it helps you to train. But when you stop playing, you take it off...because wearing a rugby shirt at the dinner table at night doesn't feel as good. Wearing a rugby shirt - a tight rugby shirt - when you're sat watching a film in the evening doesn't help.
"And being able to release it and begin again in each moment for me is the learning."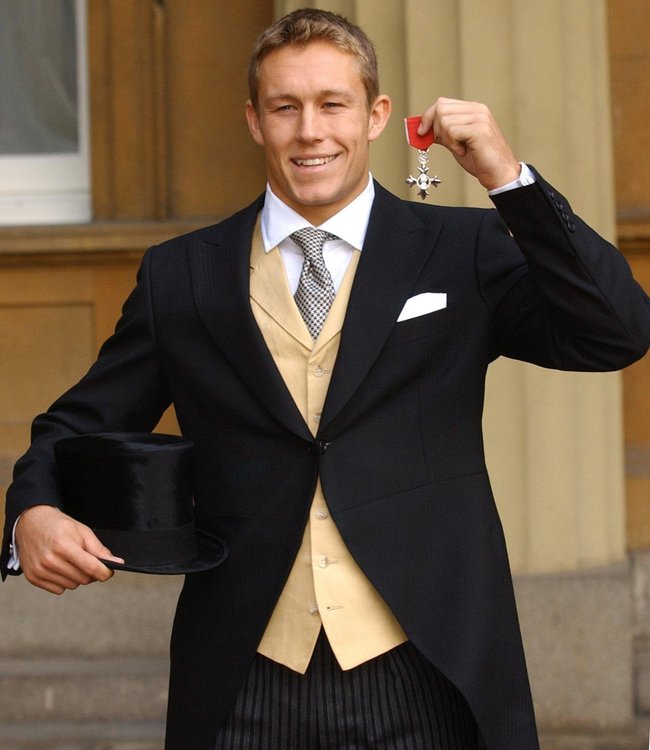 Credit: PA Images - Jonny was awarded an MBE in 2003
Explaining more about why he felt the time was right to publicly share his mental health battles, Jonny revealed that he has now reached a place where he could acknowledge that the darker days led him to where he is now.
Jonny explained to Heart: "I think from a mental health perspective, what prompted me was that I wanted to explain my reality - which involved the anxiety and the mental health struggles - but it also involved a transformation into a place which was so far beyond where I'd ever been.
"I wanted that to be the key...if there was any kind of inspiration or energy in it that's what it was - it wasn't a case of 'I struggled and now I've got back to here and I'm coping and I'm managing ' - I have no interest in managing my problems.
"I'd rather get rid of my problems and manage the things I really want to keep in my life."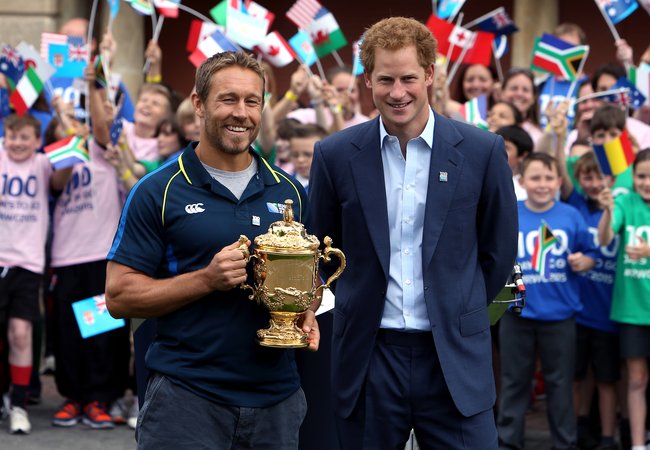 Credit: PA Images - Jonny and Prince Harry pose with the Web Ellis cup in 2015
Jonny's advice for anyone who is battling anxiety or depression is to talk - but admits that it isn't always that easy.
"It's always a tough one," Jonny explained to Heart. "I remember deeply my experiences and whatever someone says to you it will never be the thing until you're ready for that thing.
"But also as much it's one of the worst things you can possibly experience...it provided the route towards experiencing something which I never could have imagined.
"Hang in there. Keep looking for help...you're definitely not alone. Talk about it, people want to hear because everyone wants to share deep down. Talk about it, but also understand that also that this is potentially the beginning of something that will change lives forever."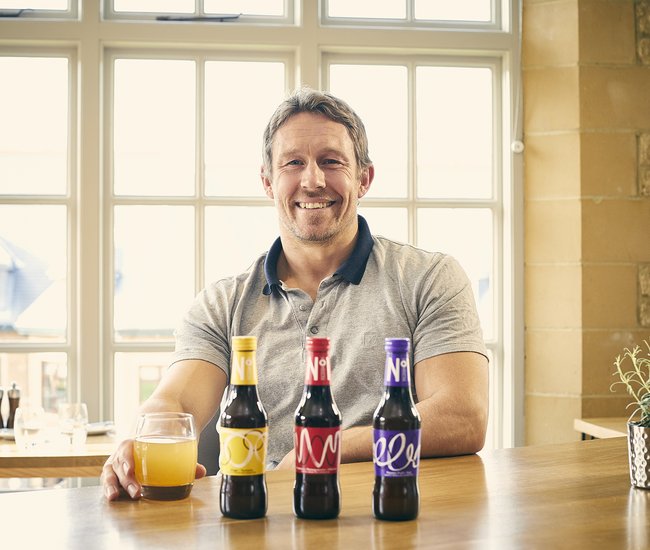 Credit: www.no1kombucha.com
Since his retirement four years ago, Jonny has continued to focus on his health and wellbeing by turning his hand to brewing a range of drinks, No. 1 Kombucha, a drinks range which boasts under 50 calories a bottle.
"I'm really enthralled about discovering and uncovering more of my potential...and that's what drives me," Jonny explained to Heart. "I used to think that was all about fitness and training, but it's actually about health."
Jonny and his wife brew Kombucha at home using filtered water, organic green tea, organic cane sugar and SCOBY - symbiotic colony of bacteria and yeast.
The range launches exclusively in Sainsbury's and is available in three flavours - passionfruit & goji & raspberry, pomegranate & hibiscus, and ginger & tumeric.