Josie Gibson shows off shock weight loss five months after giving birth to baby Reggie-James
11 February 2019, 10:58 | Updated: 11 February 2019, 12:59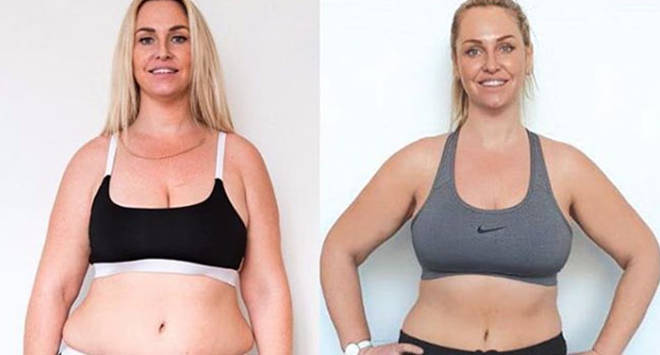 Josie Gibson has shocked fans by posting before and after pictures of her weight loss on Instagram
Josie Gibson has showed off her dramatic weight loss since giving birth to baby Reggie-James in September.
Taking to Instagram, the Big Brother star, 34, wrote: "Bye bye back fat!!! Sorry you have to see this! I'm so nearly there, I have my waist back and it feels amazing. I only want to be a size 12!!
Read more: Josie Gibson opens up about birth of first baby
"I haven't put a lot of pressure on myself and I have not exercised like I used to but It's coming off. Big thanks to the @dotheunthinkableukteam!! I've been having meals delivered and it works out £1.90 a meal with training plans to follow (which I've been a bit s**t at) But I've gone from a Size 18 - 12/14 in 9 weeks (I had birthday and christmas off!) oi oi has to be done."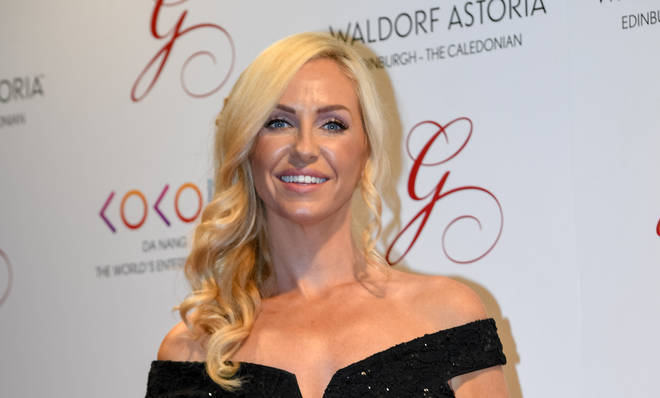 It's not the first time she has dropped a substantial amount of weight, famously slimming down from a size 20 to an 8, dropping from 16st 7lb to 10st 2lb.
Josie recently opened up about her split from Reggie-James' dad Terry, which took place four months after their baby was born.
Read more: Josie Gibson admits she gained FOUR STONE during pregnancy
Shockingly, the former Big Brother star, 33, revealed that Terry kicked her out the house just days before New Year's Eve.
She claimed that his battle with OCD led to an argument about shoes, and she was forced to stay in a hotel over New Year. Josie also revealed that Terry didn't get her a Christmas present, but instead fixed the wing mirror on her car.
Opening up to new! magazine, she said: "I never wanted to be a single mother, obviously, but there are things you can't let go. So I hope I will smash life as a single mummy. Lots of other women do it.
"He's got OCD and just after Christmas, he went mad about too many of my shoes being in the hallway.
"So I kicked off and said, 'Well, we'll go then!' and he went, 'Alright!' and bagged up our stuff."
Josie gave birth to Reggie-James prematurely after going into labour at her baby shower. She previously opened up about accidentally breaking her waters by 'sl*t-dropping' during a dance-off with TOWIE stars Lydia and Debbie Bright.
NOW READ:
Baftas 2019: Kate Middleton, Margot Robbie and Millie Mackintosh... who was your red carpet Queen?
Dancing On Ice bosses 'SNUB' Gemma Collins' leaving drinks after exit
Katie Price hits back after getting trolled for putting son Harvey into residential care