Kate Wright reveals Rio Ferdinand's kids are 'begging' them to marry
9 May 2018, 11:22 | Updated: 27 February 2019, 11:32
Kate is step-mum to Rio's three children, who are insisting the two get hitched.
Former TOWIE star Kate Wright, 26, has revealed that Rio Ferdinand's children are begging the pair to get married "on a daily basis".
The Essex beauty explained to Phil and Holly on Tuesday's This Morning that the youngsters are often asking when they'll get another brother or sister, and when Kate and Rio will get married.
Kate, who gave up her reality TV career to focus on her relationship with retired Premiership footballer Rio, 39, explained that it's taken a lot of time and effort to get the children to where they are now.
"They've lost their mum, they don't need another woman that's going to be out everywhere, they need someone who's going to be home with them - to give them love," Kate told This Morning.
Lorenz, 11, Tate, 9 and Tia, 7, tragically lost their mum Rebecca to breast cancer in 2015, but Kate ensures that her memory lives on in their day to day lives.
Kate explained: "Rebecca's their mum, and you only have one mum - a mum is irreplaceable.
"So we've done quite a few little things, we've got a special room in the house for their mum and their nan which has got photos in - there's a computer and bean bags - and they might do their homework in there or they might say 'can you just come and sit in mummy and nanny's room with us' and we'll just go there.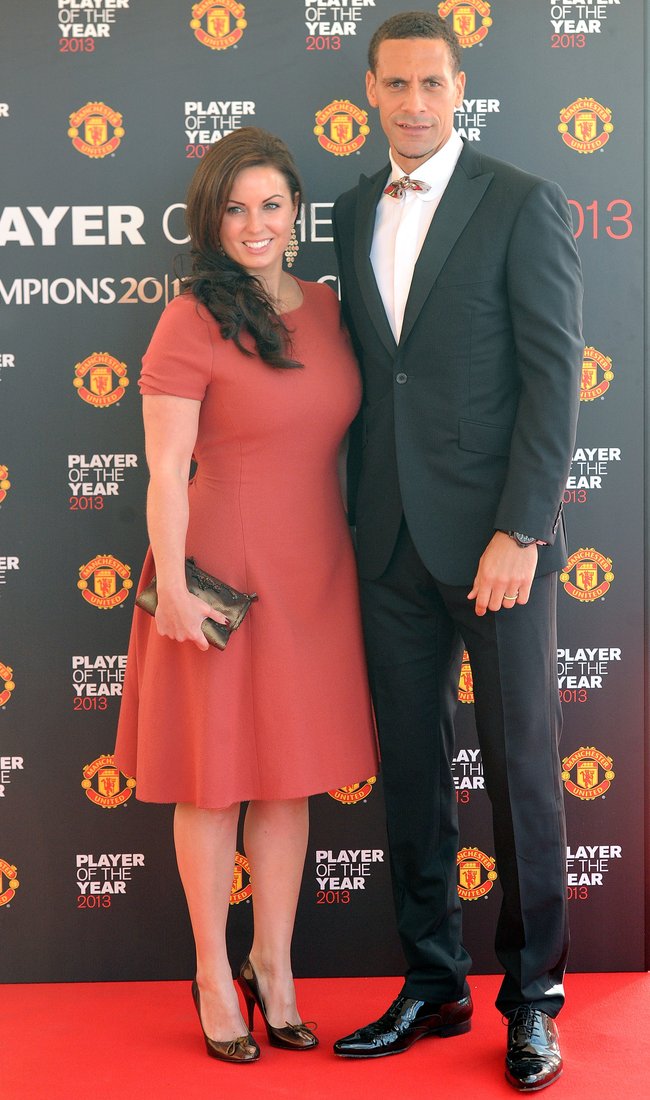 Credit: PA Images - Rio tragically lost his wife Rebecca Ellison to breast cancer in 2015
"We celebrate big occasions, so Rebecca's birthday, Mothers Day, Christmas - we all go to the cemetery together, rather than it being Rio and the children, we all do it together."
Kate and Rio were introduced through mutual friends whilst holidaying in Dubai, and the couple have kept a high level of privacy within their relationship.
However, as self-confessed fitness fanatics, they can't resist the occasional (okay, regular) workout selfie on their Instagram pages.
Perhaps we will hear wedding bells or the pitter-patter of tiny feet very soon, if Rio's kids have anything to do with it!