Liam And Cheryl Reveal Their Top Baby Names And They're Not What You'd Think
27 March 2017, 13:12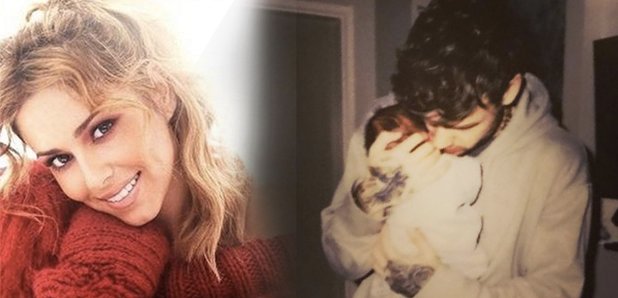 Cheryl addressed those pregnancy rumours without even saying a word. Here are the names the parents-to-be, Cheryl and Liam Payne, are considering for their little girl or boy.
After what feels like years, Cheryl and Liam Payne have FINALLY become parents!
Cheryl gave birth to a bonny baby boy on Wednesday and we couldn't be happier for the pair. However, the couple are yet to name him.
But that hasn't stopped both parents from revealing their favourite baby names, even before they were together! And it looks like they both prefer gender neutral names.
Cheryl opts for a clingy dress to show off her new curves
Cheryl has previously revealed that her favourite name for a boy is Alfie.
In an interview given to GQ two years after her split from Ashley Cole, she admitted she was "obsessed" with babies.
"I love kids, I'm obsessed with babies," she gushed. "I know that's what I was put on the earth to do – to be a mother. Of course I've thought about baby names a million times. I like Alfie for a little boy."
In an interview Liam did with a radio station back in the day, he said that he likes the name Taylor for either a girl or a boy. He said: "Taylor's pretty neutral for a boy or a girl. That's what I'm going to call my first child if I had children."
And when pushed, he confessed that being in 1D was like "having four of them [children]!"
Maybe he's already wanting more children...
Will they stick to the names that they have both always wanted? Or will they opt for something completely new?