Marilyn Monroe: The Best Quotes She Never Said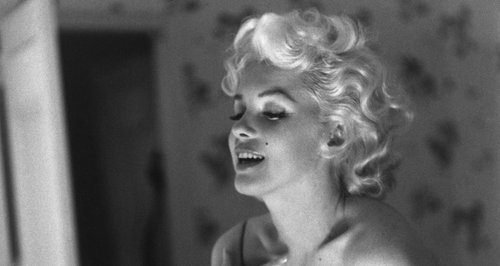 Today would have been Marilyn Monroe's 90th birthday, so why not celebrate with one of your favourite quotes? Here's our guide to getting your facts straight before sharing that phoney Marilyn Monroe meme! Because life is better in black and white, right?
How often does a stunning photograph of 1950s Hollywood actress Marilyn Monroe pop up in your timeline? And the kick-ass quote scrawled across the picture in beautiful italic handwriting totally sums up your life right? You simply have to share it.
Unfortunately for us, the likelihood that the glamorous and sexy-icon actually said it is really unlikely.
Are you guilty of sharing some of these memes? Well don't worry. With our guide to false Marilyn Monroe memes, you'll never share a fake ever again!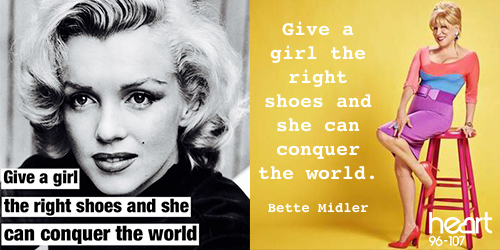 This is arguably one of the most famous quotes that is attributed to her but she never said it! Good news is, we can still use it as this fantastic quote was actually said by American singer, actress and comedian Bette Midler.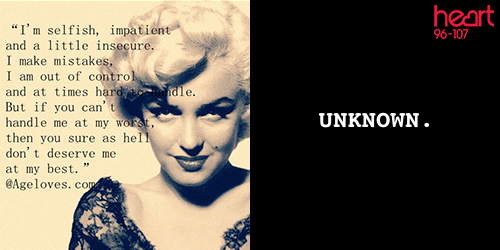 There is absolutely no evidence of anyone saying this whatsoever, including Miss. Monroe. There's no reason why we can't use it though as it's a great saying but let's not credit people who never said it!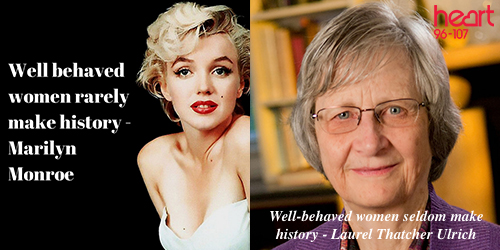 This quote is so strong and empowering and unfortunately it was never spoken by the rouged lips of Marilyn. However, the owner of the quote is American historian Laurel Thatcher Ulrich. Her book - Well-Behaved Women - explores the way in which women shaped history. Good on ya girl!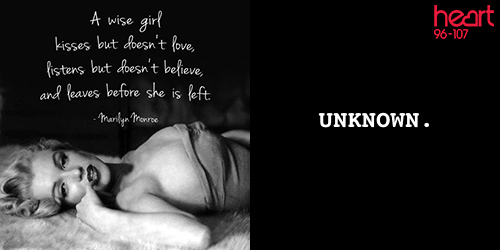 There is no evidence of the actress ever saying this, or anyone else for that matter. It's unlikely that she would have said it as she famously had a very optimistic view of love - this is quite a sad and negative quote.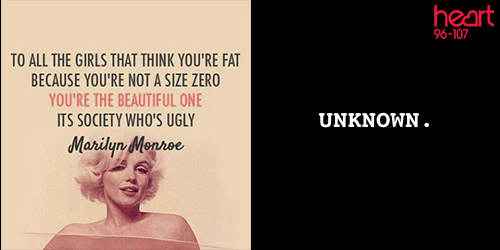 We hate to be the bearers of obvious trickery but c'mon ladies and gents, size zero? In the 1950s size zero didn't exist. In fact, size zero wasn't a thing at all throughout the short lifetime of Marilyn.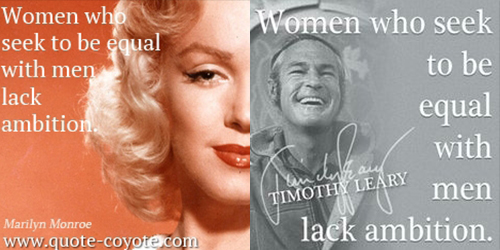 Again, this is a great quote that we can apply to our own lives but Marilyn never said it! However we can credit this fantastic saying to Timothy Leary, an America psychologist and writer who was famous for supporting the use of psychedelic drugs.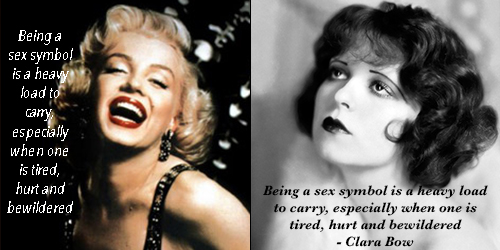 Although Marilyn never said this quote, it was actually about her. It was spoken by Hollywood actress Clara Bow. She was a glamorous actress and sex-symbol in the 1920s and died in 1965. This is what she said when she was reflecting on the death of Marilyn in 1962.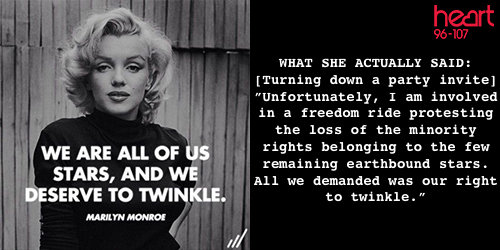 This is a very loose paraphrase of what Marilyn actually said and it has been taken totally out of context. And the party invitation she was turning down was being hosted by Mr and Mrs Robert F. Kennedy (President John F. Kennedy)!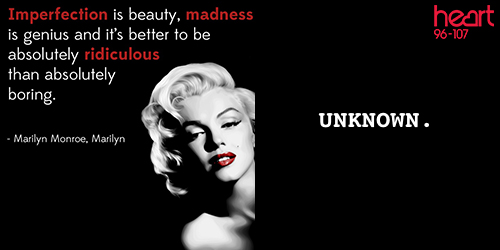 There is no source for this quote. Again, it seems highly unlikely that she would have said this as she was famously a perfectionist when it came to her looks. Also, Marilyn had a great fear of madness as her mother had suffered from mental illness, making Marilyn's childhood particularly difficult.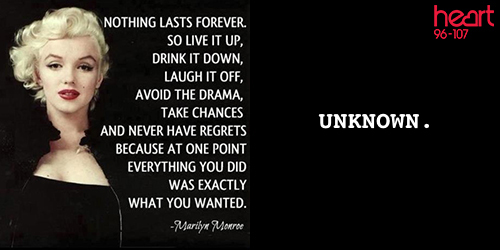 There is no official source for this quote, including Marilyn.
And finally, here's something we leave you with...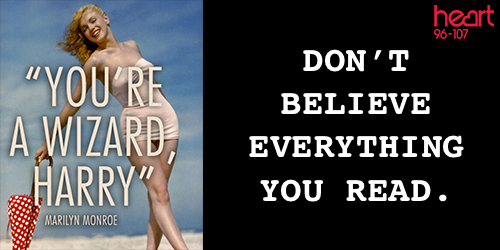 If you want to find out more about the iconic actress, why not pop along to the Marilyn Monroe: The Legacy Of A Legend Exhibition at the Design Centre Chelsea. The exhibition is open from 25th May until 20th June 2016 and it's free.