Mark Wright unveils incredible Ibiza-inspired swimming pool at £3.5m Essex mansion
24 August 2023, 12:48 | Updated: 24 August 2023, 12:56
Mark Wright fills the pool in Essex mansion
The Heart presenter gave fans a glimpse of his "beautiful" pool as he admitted his "dream" had come true.
Mark Wright has revealed to fans his lavish outdoor swimming pool at his £3.5m Essex mansion is finally finished.
The Heart presenter, 36, unveiled the sleek Ibiza-style addition to his sprawling back garden on Instagram and marked the special day by documenting it on camera.
Filming the moment he turned the tap on for the very first time, the former TOWIE star, who shares his luxury home with wife Michelle Keegan, couldn't hide his excitement as he began filling the pool in his summer shorts.
Posing topless on the white tiles with a hosepipe in his hand, he told his followers "It's been long-time coming!"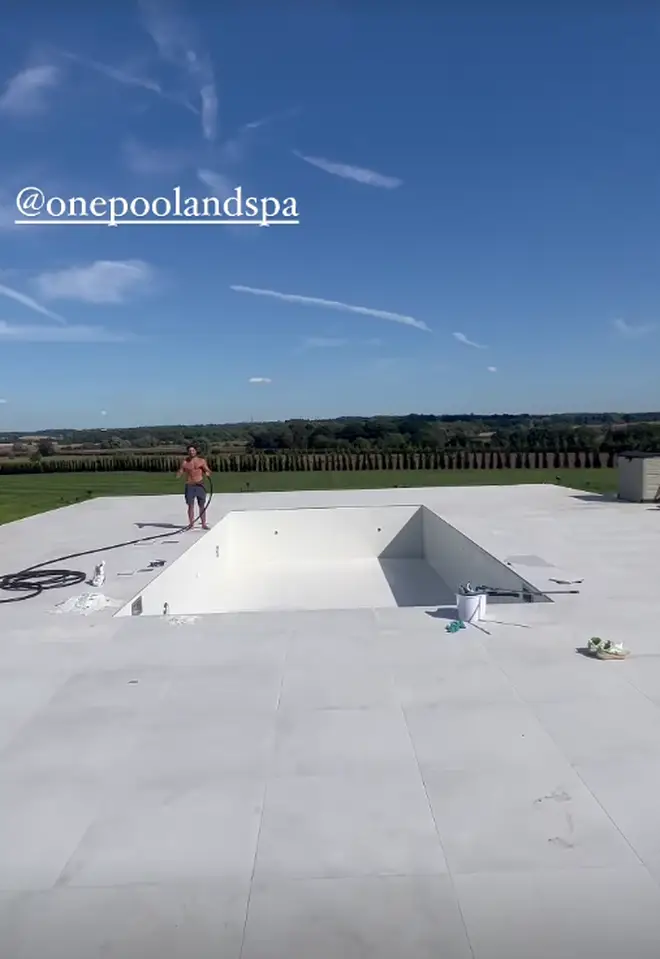 Speaking of the home's renovation progress, he added: "Having a swimming pool at home can only ever be a dream. Finally it's completed.
"One Pool and Spa have done the work, now it's up to me to fill it up. The swimming pool journey begins. What a feeling!
"We could be here all day, all week."
Topless Mark later shared a snap of the glittering aquamarine water climbing up the walls of the pool.
Revealing how he and wife Michelle came up with the design concept, he added: "It was Michelle's idea to have white tiles like Majorca and Ibiza.
"I was like 'well the water's not going to look blue'. She was like 'course it will', definitely right.
"Beautiful. That is absolutely gorgeous. Great finish."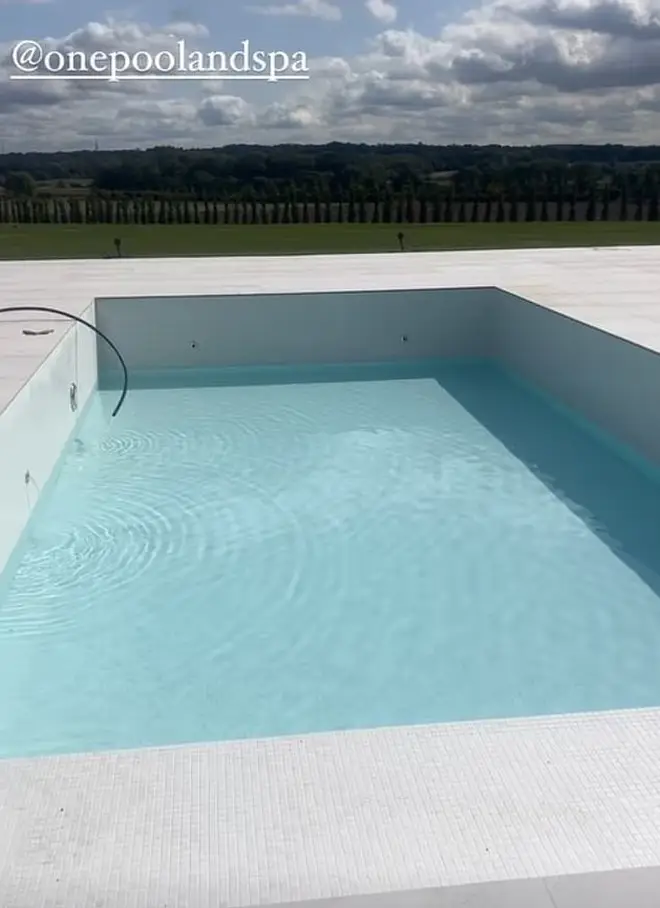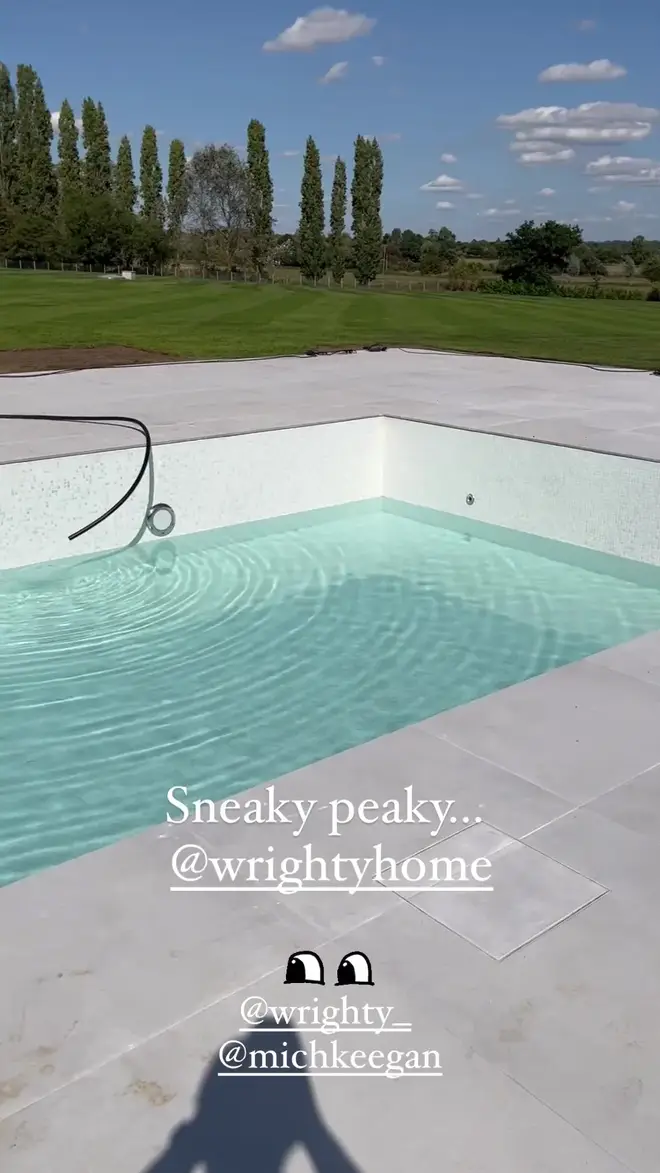 The married couple, who tied the knot in a stunning Suffolk ceremony back in 2015, moved into their huge home in September last year.
In between their joint radio and acting commitments, the two have worked tirelessly on perfecting those finishing touches that bring the glamour.
Speaking to The Sun about his stately home-style house, Mark recently said: "Just the garden is still getting done, we're only a few weeks off from finishing that."
When quizzed over what jobs were left on the list, he added: "The swimming pool, seeding, the planting, just stuff like that, making it look how we want it finished."
Previous glimpses into their epic pad have included the couple's serene living room, their polished grey kitchen, Mark's walk-in wardrobe and their elegant his 'n' hers bathroom.
While the former reality star grappled with choosing his favourite part of the mansion, he admitted that two rooms in particular were extra special.
"I love that I've got a gym at home, that's a nice feeling," he said.
"But I like it all. I like the balance, I like the bar as well!"
Read more: