Martine McCutcheon claims EastEnders has 'passed its peak'
14 May 2018, 10:57 | Updated: 25 May 2018, 15:36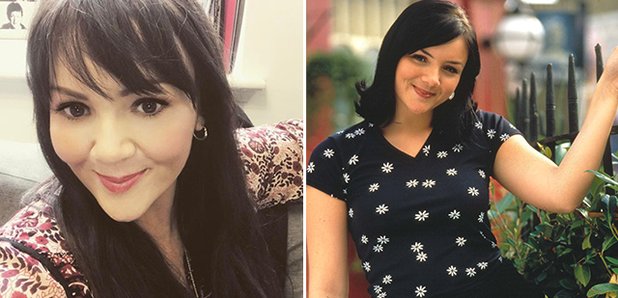 Martine was catapulted to fame in the 90's after landing the role of Tiffany Mitchell (née Raymond) in EastEnders.
In recent years, the soap has seen a lot of old faces return to Albert Square (some even coming back from the dead), but Martine McCutcheon, 41, is certain she will not set foot in Walford again.
"No," she told Heart. "I think, for me...I was in it at such an amazing time, and don't get me wrong it's still got its place now...but for me, I was in it - I felt - at its peak.
Despite Tiffany being killed off 20 years ago on New Year's Eve in 1998, Martine reveals she's still very close to her former co-stars. In particular Patsy Palmer, who played her on-screen bestie Bianca Butcher.
"She's been over here [from the States] and we've been in touch...I spoke to Ross Kemp the other day and we caught up, I wanna see Barbara [Windsor] soon...
"We're part of this little club where we just had each others back at a time when there was no reality TV, there were only about 4 channels, 22 million people were invested in you, and it's that thing in your life that only you guys can experience...
"Theres a love for each other and those memories like nothing else, so we'll always be in touch."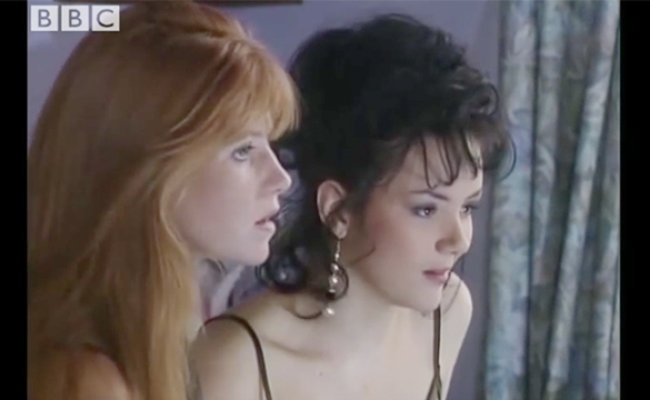 Credit: BBC - Tiff (Martine McCutcheon) and Bianca (Patsy Palmer) glam up for a night out in EastEnders
The mother of one revealed that those 'glory days' will stay with her forever, explaining to Heart: "I have such amazing memories of Top Of The Pops being filmed next door, with huge starts like Bono from U2 and Meatloaf and Cher just hanging out in the bar when you're waiting to do your next scene...
"So many times me and Pasty [Palmer] would be elbowing each other when you've got Liam Gallagher saying 'I love you guys' and we were like 'wow we're cool!'"
Martine has recently finished working on The Bromley Boys, a feel-good movie based on the true story of a young boy named Dave and his love for the worst football team in Britain - Bromley FC.
Playing the role of Dave's mum in the film, Martine explained that being a parent to 3 year old Rafferty gave her a new perspective. "You just feel different" she told Heart. "You can explain it until you become [a mum], and the unconditional love you have for your child - it's something that you can't explain, you just have to feel it."
Rafferty has also been by his mother's side as she relaunches her music career. The talented star has recently released new album Lost And Found, and is on tour playing live shows once more - this time with her little roadie in tow.
"He [Rafferty] came to a gig," Martine happily told Heart, "...and there were about a thousand people in the room all cheering as he took his little bow, he gave me a rose - there wasn't a dry eye in the house...
"It was the first time he's ever done it and I was like 'oh my god I could die and go to heaven right now' - it was just lovely!"
About her music, Martine explained: "It was never meant to be for public consumption - it was just for me...[but] it's done great, and we're touring and it's a really amazing time in my career and my life again."
As a panelist on Loose Women, Martine recently opened up about her heartache at suffering multiple miscarriages in her 30's, and urges people who experience the same tragedy not to give up hope.
The star told Heart: "Everybody has different issues, different problems and different struggles, but I just say just don't give up, keep going for your dreams, and what's for you won't go by you.
"...I hope that if I help someone along the way, if I give them a little bit of hope, a little bit of inspiration ...if I can switch them off of their problems - be it through a movie like The Bromley Boys, or listening to my music, or talking about it openly in an interview - it if helps heals someone then that's lovely."
The Bromley Boys will be released in Cinemas on June 1st 2018 and on home entertainment from 25th June. Tickets are available for the world premiere at Wembley Stadium on May 24th, for more information please go to http://thebromleyboys.com