This Man Looks More Like Matt Damon On His Wedding Day Than Matt Damon Does!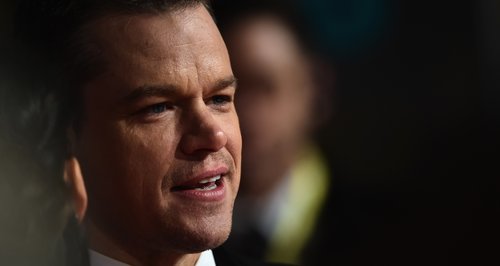 A retro photograph of someone who APPEARS to be Matt Damon's long lost twin has surfaced on the internet...and people are going WILD for the Hollywood actor's doppleganger!
He's a household name and a hugely recognisable face thanks to all the big blockbusters he's starred in, so we thought we could pick Matt Damon out of any line up... but it turns out we were wrong!
People were left stunned after they saw this picture online of someone who seemed to be the 45-year-old actor on his wedding day.
My parents Wedding day, February 1961. I think Dad looks like Matt Damon...... from OldSchoolCool
However the vintage photograph from 1961, uploaded onto the online forum 'Reddit', was in fact a picture of a 75-year-old man from Seattle and his beautiful bride.
The black and white snap was added to the site by Reddit user coffeeandtrout and shows his father in a white suit and bow tie staring down at his beloved.
Take a look at that face - doesn't he look JUST like 'The Martian' protagonist?!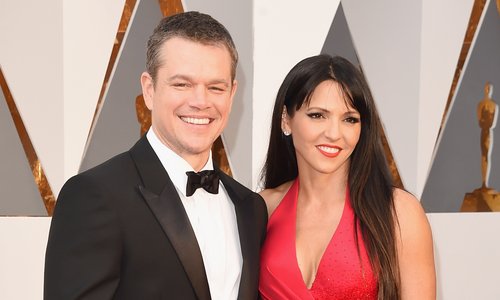 Matt Damon and his wife Luciana Barroso on the red carpet | Picture: PA
The post has sent Reddit users into a frenzy, arguing amongst themselves as to the unbelievable similarities between the man in the picture and THE REAL Matt Damon!
Maybe it's because we're so used to seeing the actor on the red carpet wearing a bow tie, maybe it's that cheeky smile...who knows?!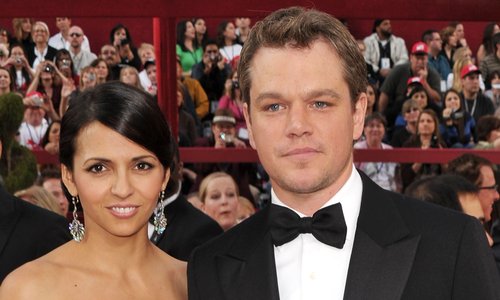 Matt Damon and his wife Luciana Barroso on the red carpet | Picture: PA
What ever the reason, we as amazed as everyone else to discover that the photo wasn't Matt.
#Do
ppelgänger