VOTE! Who Should Be On Santa's Naughty List This Year?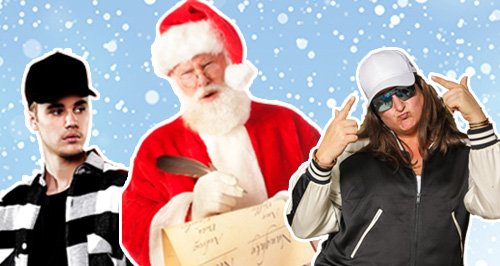 2016 has been nothing short of controversial, but which star deserves to get a lump of coal from Santa?
It's been an eventful year, with a number of celebrities making headlines for their outrageous antics.
Whether it's storming off stage, having a public feud, or being caught telling cheeky porkies, it's safe to say that Santa won't be impressed with the behaviour of these pubic figures.
As the countdown to Christmas gets underway, it's that time where Santa will be deciding who has been naughty or nice, so we've decided to give him a little hand.
Tell us exactly who you think should receive coal from Santa this Christmas by voting below!