OMG! Taylor Swift Announces New Album
24 August 2017, 12:11 | Updated: 24 August 2017, 13:06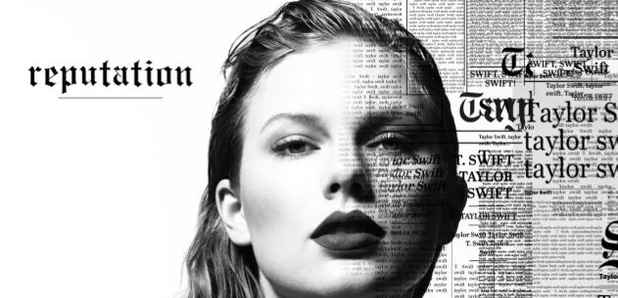 She's planning to cement her Reputation as a hitmaker.
Swifties are in a frenzy right now, as their idol Taylor Swift has just made a huge announcement. The pop icon, 27, revealed that her new album 'Reputation' will be released on 10th November. Excitingly, the first single will be unveiled tonight!
23 August 2017
Swift, who is the only female solo artist apart from Adele to have twice won the Grammy for Album of the Year, released her last album '1989' three years ago. So it's fair to say that fans have eagerly awaited new material from the talented singer-songwriter.
Ever the PR genius, Swift stoked a frenzy of speculation last week by erasing all the content on her social media profiles. This week, however, she intriguingly posted two short videos.
The first was of a reptile's tail, while the second video confirmed that the animal was a snake with an alarming clip of the serpent hissing at the viewer. Eeek!
22 August 2017
We have to applaud Swift, as this is no doubt a reference to two of her biggest ongoing music biz beefs. She was referred to as a 'snake' last year after claiming she had not approved a lyric on Kanye West's track 'Famous' – which the rapper then disputed.
23 August 2017
Swift has also been the online target of a barrage of snake emojis from disgruntled Katy Perry fans, who have sided with their favourite in the ongoing war between the former friends. Hisssssss!
The star has also shared what looks like the cover art to 'Reputation' which features newsprint imagery and repeated headlines reading 'Taylor Swift.' Intriguing.
'Reputation' has a hard act to follow, as '1989' sold more than one million copies in the UK and six million in the US.
Swift will no doubt be happy to refocus on her music, following her court victory in Denver, Colorado last week. The singer was awarded a symbolic $1 in damages following a jury's verdict that she had been groped by a radio host before a concert.
The singer has said she "will be making donations in the near future to multiple organisations that help sexual assault victims defend themselves."