What Parenting Superpowers Would Paul Rudd Have?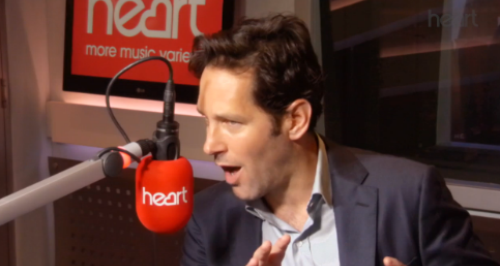 Watch what happens 'Ant-Man' superhero tells Heart exactly what super powers are needed when looking after your kids. The outcome is hilarious.
Which skills would help you cope with life as a parent? Baby spidey senses or eyes in the back of your head?
Well, father-of-three Paul Rudd knows all too well the struggles of raising young children and reveals exactly which super powers every dad needs.
Watch now!
Meanwhile, Paul Rudd stars as the shrinkable superhero 'Ant-Man' in Marvel's latest blockbuster out now!