Peter Crouch admits raising girls is 'trying' as he opens up about family life with Abbey Clancy
26 September 2018, 13:03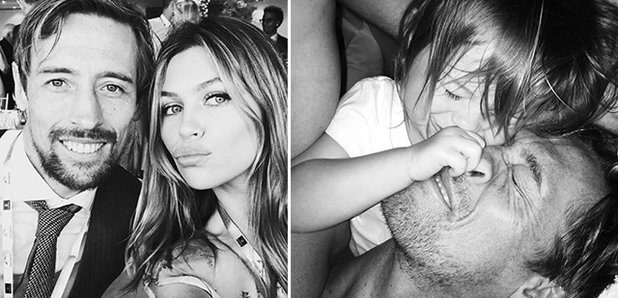 The former England footballer shares two daughters and a son with 2013's Strictly Come Dancing winner Abbey Clancy.
Father-of-three Peter Crouch admits that, whilst his brood were all well-behaved babies, he's now beginning to feel the full effect of parenting.
The Stoke City footballer, who shares 7-year-old Sophia, 3-year-old Liberty, and baby Johnny with wife Abbey Clancy, revealed to Heart that he hasn't yet worked out whether boys or girls are harder to bring up - although his eldest is starting to give him a run for his money.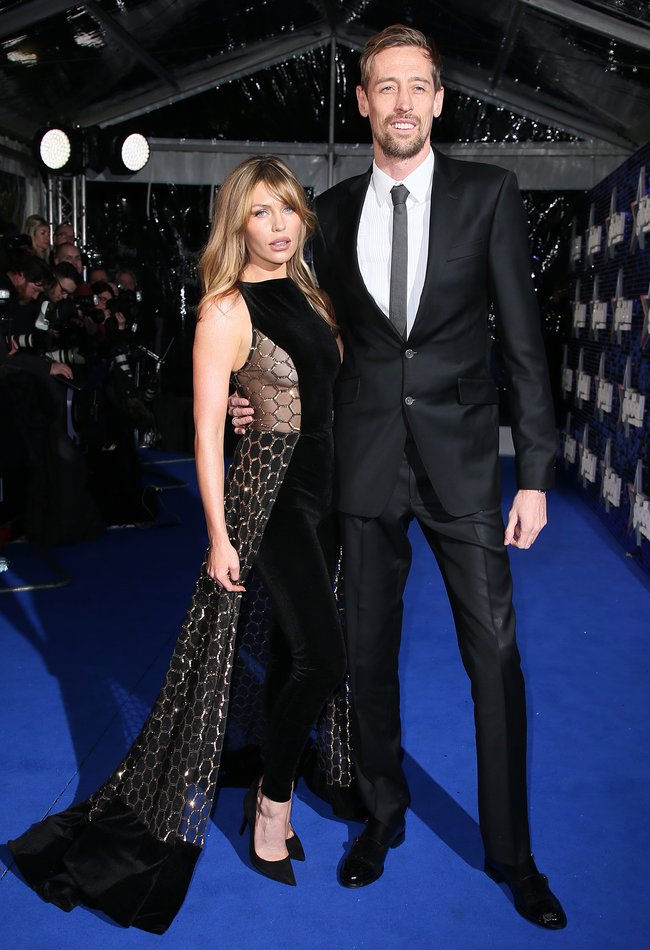 Credit: PA Images
The 6ft 7 sportsman told Heart: "All three of them were good babies - little Johnny is as good as gold - but the girls were.
"They're a little bit more trying now I think – Sophia, my eldest, changes her clothes three times a day, she's obsessed with her hair – not interested in football in slightest…which is similar to Abbey in a lot of ways!"
The striker also went on to reveal to Heart that, as much as he'd like his children to follow his sporting footsteps, he's not concerned if they don't.
"They love being outside, which is good," he explained.
"Sports-wise, I'd love to get them into it. My eldest girl into swimming - she swims for the school and she's very good - but the others are a bit young at the moment.
"I'm never going to push them into something – just because I love football and that's what I did, I'm not going to push them into that...but I'd love it if maybe my little boy did get into football and enjoy it."
View this post on Instagram
Peter and Abbey, who tied the knot in 2011, have survived countless relationship rumours in the past, but have remained a strong unit.
Speaking about the recent whispers surrounding David and Victoria Beckham's marriage, Peter revealed exactly how he and Abbey have managed to rise above it all.
"[I] wouldn't listen to it, over the years we've had many ups and downs, but that's life, isn't it?"
"And certainly, she [Abbey] does what she does, and I do what I do, but we don't mix it very often – I'm proud of her for what she's done in her career and her the same with me, but yeah I wouldn't listen to much to what people who don't know you have to say."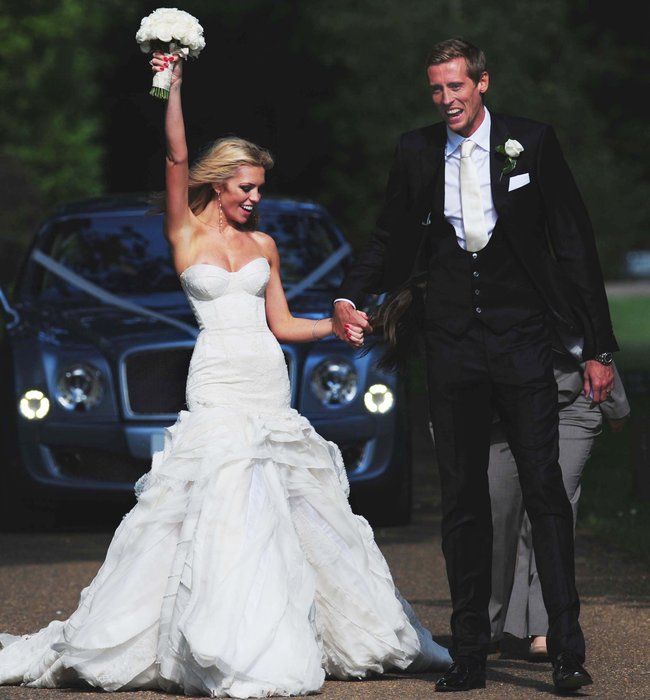 Credit: PA Images
Peter, who received 42 caps as a striker for England, has decided to share some of his most memorable anecdotes in his new book, How To Be A Footballer.
"I've been playing now for almost twenty odd years...and a lot of the things I've seen and been through have been amazing," he explained.
"Some of the things I've seen have been hilarious, some have been funny, some have been mind-boggling...I've been through my own journey as well; I've made huge mistakes myself but come out the other side (hopefully) - and that's all in there."
How To Be A Footballer is available to buy now.
WATCH! David Beckham takes part in the bean bag race at Harper's sports day: