Who was Rio Ferdinand's late wife Rebecca Ellison: When did she die of cancer and how many children did they have?
27 February 2019, 13:08 | Updated: 27 February 2019, 13:14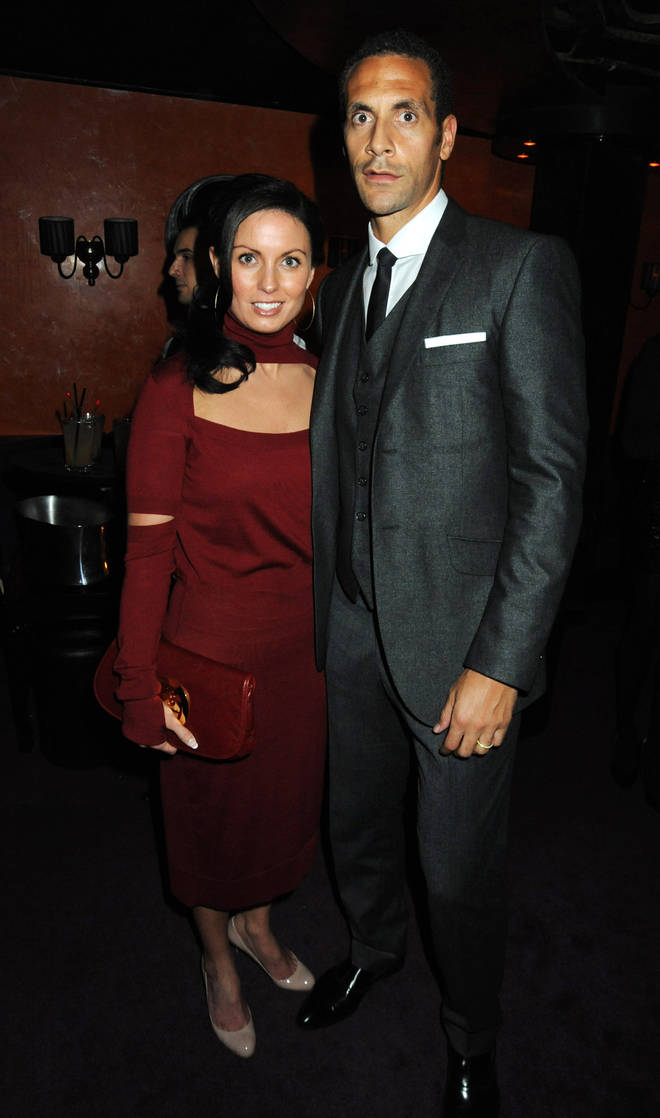 As Rio Ferdinand gets ready to marry Kate Wright, we take a look at his past relationship with his late wife Rebeca Ellison.
Rio Ferdinand has finally found love again with fiancé Kate Wright following the tragic death of his late wife Rebecca Ellison who passed away in 2015.
The former England footballer opened up about how his grief-stricken family were coping in the wake of Rebecca's death, in the BAFTA Award-winning BBC Three documentary Being Mum and Dad.
The documentary saw Rio open up about how he had been adapting to his new role as a single parent to their three children,
Now Kate and Rio are expected to married in a lavish wedding, after Rio proposed to Kate during a romantic vacation to Abi Dhabi last year.
So what do we know about Rio's relationship with Rebecca Ellison? How did she die? And how many children did they have? We reveal all....
Who was Rio Ferdinand late wife, when did they marry?
Rio Ferdinand's late was called Rebecca Ellison and they married in 2009.
She worked as personal trainer and she met Rio while he was playing at West Ham in the 1990s.
Rebecca kept a very low profile throughout their relationship, and she later trained to become an accountant.
How did Rio Ferdinand's wife die?
Rebecca Ellison died cervical cancer in 2015 at the tender age of 34, following a year-long battle with the disease. She kept her illness private after being diagnosed in 2014 and had treatment.
After treatment she was given the all clear, however, the cancer later returned and spread to her bones.
Rebecca's death prompted an outpouring of grief from the football world when Rio confirmed the news with a statement.
My soul mate slipped away last night."Rebecca, my wonderful wife, passed away peacefully after a short battle with cancer at the Royal Marsden Hospital in London.
"She was a fantastic loving mother to our three beautiful children. She will be missed as a wife, sister, aunt, daughter and granddaughter."She will live on in our memory, as a guide and inspiration."
Rio Ferdinand wife Rebecca's funeral
Rebecca Ellison was laid to rest in Kent in May 2015, and many of Rio's teammates attended the funeral including former Manchester United manager Sir Alex Ferguson.
It's believed the ceremony was a celebration of her life, and her three children were allowed to choose the music for the funeral.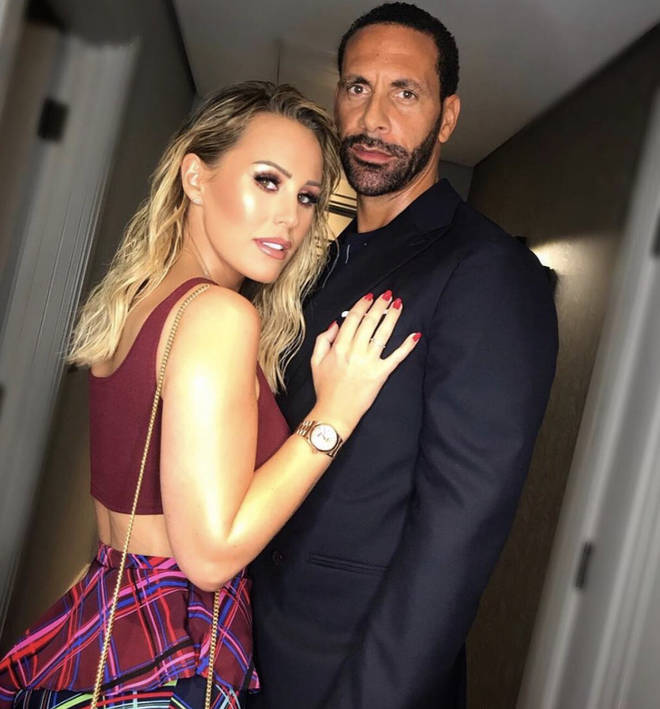 Rio Ferdinand children
Rio and Rebecca had three children – Tia, seven, Tate, 10, and 12 year old Lorenz.
Rio Ferdinand Being Mum and Dad
In 2017 and hour-long documentary aired on BBC One that saw Rio talk about his life as a widower.
Rio also met with other parents who have been met with grief, and in the documentary they share how they managed to rebuild their lives.
In 2018, it went on to win a BAFTA for Best Single Documentary.