Shane Richie 'woke up the neighbours to change his kids' nappies'
8 August 2018, 11:48 | Updated: 19 October 2018, 19:09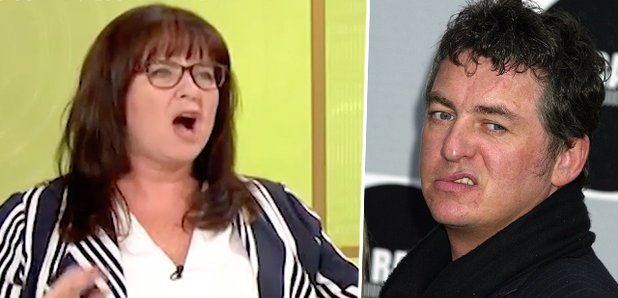 Coleen Nolan has dished the dirt on ex husband Shane Richie - who she says refused to change their babies' nappies.
Coleen Nolan claims Shane Ritchie once woke up the neighbours to change their infant son.
The Loose Women panelist admitted that Shane Richie wasn't the most 'hands on' of fathers when their two boys were younger.
The former singer praised second husband - guitarist Ray Fensome - for getting stuck into parenting duties with their daughter Ciara, before swiftly moving onto exposing first hubby Shane - EastEnders' Alfie Moon - for his lack of nappy-changing.
Coleen admitted that Shane, whom she was married to for nine years,"couldn't handle poo", and would knock on the neighbour's door for help if she was out.
She said: "Ray was a soldier - when Ciara was born, he was a 100 percent hands on dad, he wanted to join in with all the feeding and nappy changing.
"When I had the boys with Shane, he absolutely adored them - but if they pooed in their nappy and I wasn't there, he'd go and wake the neighbour up.
"Can you believe the cheek of that! I'd come home and the neighbour would say 'he knocked on my door again!' and he [Shane] used to go 'I can't do poo darling'."

Credit: REX - Coleen and Shane on their wedding day in 1990
Coleen and Shane share two sons from their relationship together, Shane Jr, 29, and Jake, 25.
After marrying in 1990, the couple separated in 1997 amidst cheating accusations, and eventually divorced in 1999.
Writing about Shane's alleged infidelity in her autobiography, Coleen penned: "I kind of knew something was going on. Shane's behaviour had changed so much.
"He was leading a separate life he told me absolutely nothing about, and when he was at home he'd look through me as if I didn't exist.
"It made me lonely, suspicious and constantly on edge."
WATCH! Coleen Nolan reveals crush on Simon Cowell: