Stacey Solomon reveals why she's never had a one night stand
29 June 2018, 12:48 | Updated: 19 October 2018, 15:40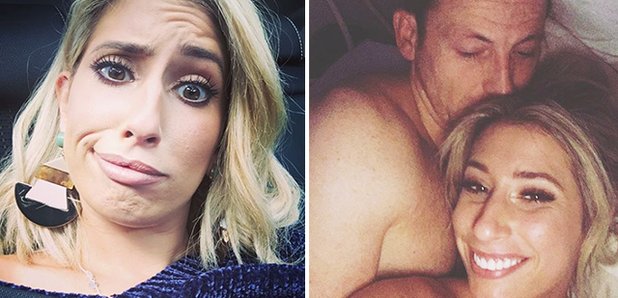 The Loose Women panelist feels 'intimidated' by the amount of kinky games the Love Island contestants have been playing this year.
Stacey fears people are becoming 'desensitised' to sex and that she has never had a one-night stand.
The mum-of-two, who is currently dating TV star Joe Swash, believes that the likes of Love Island are causing people to thing of intimacy as 'no big deal.'
The mum-of-two, 28, spoke out in her column 'Stacey Says' writing: "I fear that people are becoming desensitised to sex nowadays.
"It's such a normal, mainstream part of TV that it's almost as though it's not as special anymore. It's just sex.
"And while I realise that some sex is 'just sex' and that's OK. I've never really wanted that kind of sex.
"All of my sexual partners I have been in relationships with, good bad long or short I've know the person for quite some time.
"And there's been a connection and a respect for one another that has contributed to the enjoyment."
The TV star also admitted that the reality shows make her feel pressured to 'behave' a certain way in the bedroom.
Stacey continued: "Sometimes the Love Island, Geordie Shore and Big Brothers of the world can make me feel slightly under pressure. I fear it's becoming more difficult to be content in the bedroom department.
Stacey rounded of her post with: "If I see one more 'The best sex positions for you' article I'm going to scream.
"Anything where my thighs will be burning or I'm getting a head rush from being upside down is NOT GOING TO BE FUN FOR ME! If I want to experience those sensations I'll actually use my gym membership. Thanks."
A recent episode of Love Island saw the contestants play a game of 'sex charades', in which a couple had to 'reenact' a position for the others to guess.