Stacey Solomon breaks down on Loose Women as she admits she felt 'cruel' for struggling to breastfeed Rex
13 February 2020, 13:34
The panellist opened up about her breastfeeding struggle when baby Rex was a newborn.
Stacey Solomon broke down in tears on today's episode of Loose Woman after she discussed how "cruel" she felt for continuing to breastfeed her baby boy, Rex.
The 30-year-old revealed that her nine-month-old son, Rex lost a considerable amount of weight as a youngster and she felt guilty because of it.
READ MORE: Stacey Solomon reveals failed breastfeeding attempt caused baby Rex to lose weight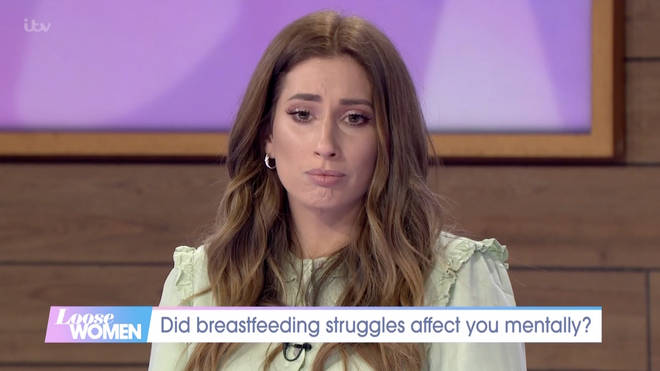 Stacey is a mum to Leighton, 11, and Zachary, eight, with a previous partner and welcomed youngest son Rex into the world with boyfriend Joe Swash, 39, last year.
Speaking on her show, ITV's Loose Women, Stacey revealed to Nadia Swahala, Christine Lampard and Jane Moore that as much as she really wanted to breastfeed, she couldn't.
"I really wanted to breastfeed, and I don't know why I wanted to so much, cause I didn't feel any pressure to... It was the pressure I put on myself I struggled with.
"I just really couldn't do it, I really wanted to, I just didn't know if I was being lazy or just couldn't take the pain."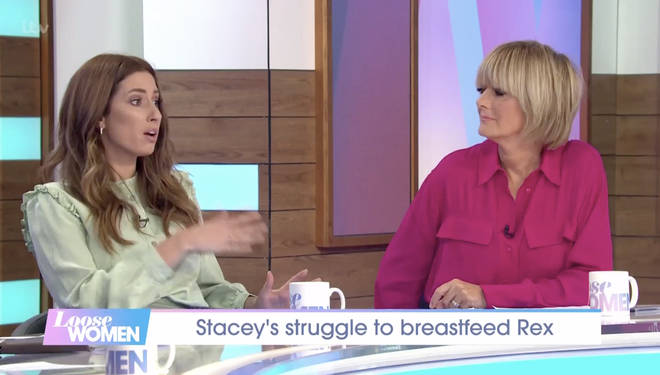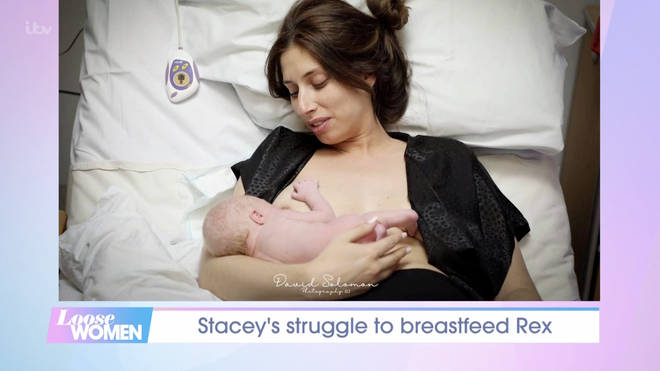 Stacey continued, getting emotional: "I felt like I wasn't doing a good job."
While Jane suggested that Stacey might've felt a pressure to bond with her child through breastfeeding, Stacey said it wasn't the case, as she'd bottle-fed her two eldest sons.
She admitted the reason for her heartache over the inability to breastfeed Rex was as "I'd romanticised it it my head, I think nowadays it's very out there in a positive warm, glowy 'I'm breastfeeding' light.
"I'd imagined this wonderful experience and when I couldn't I got myself in an emotional, hormonal rut and I couldn't let it go."
Following this, Stacey began to cry as she recalled the trouble she had with Rex's weight during the first few months of his life, with Jane highlighting how "skinny" he was as a child.
READ MORE: Stacey Solomon and Joe Swash praised for candid bikini picture showing off post baby body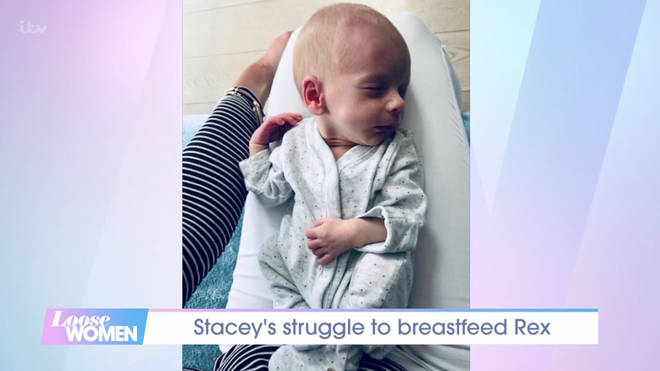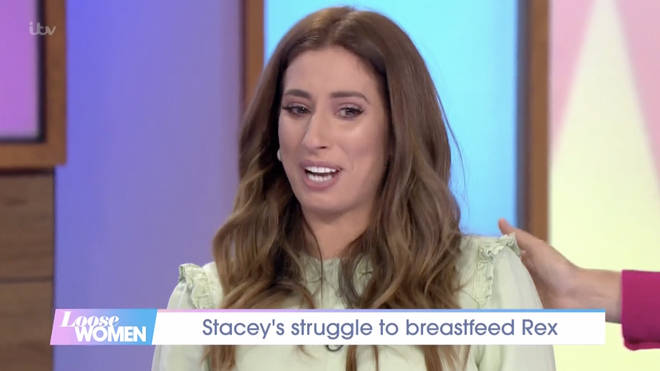 Stacey said: "He was also quite small, he ended up losing nearly an entire pound.
"He was born at around five pounds and he did get really small so looking back now I feel almost cruel for carrying on trying."
She broke down as she added: "I could've just given him a bottle!"
The Loose Women all comforted the presenter and reassured her that she'd done all she could and that Rex is now a happy, healthy baby.
READ MORE: Are Joe Swash and Stacey Solomon engaged and what's their relationship history?