Taylor Swift And Tom Hiddleston Preparing For EPIC First Official Outing As A Couple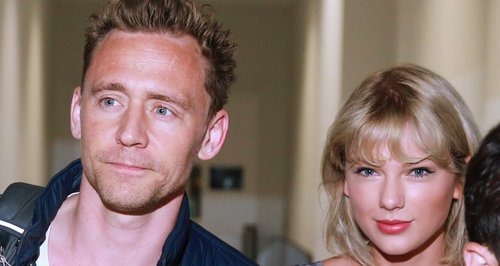 Hollywood's golden couple will be pulling out all the stops for their first 'official' red carpet appearance as a duo. We. Can't. Wait!
Pictures of them together have been all over Instagram and they've been papped relentlessly...but Taylor Swift and Tom Hiddleston haven't ACTUALLY been anywhere official together yet.
Well, hold the phone and your breath people, because Tay-Tay and Tommie are ready for their first red carpet outing at one of the most spectacular events of the season, The Emmy Awards 2016.
According to reports, the duo are going to use the massive red carpet event to present themselves to the world (and the press) as a legit, totally loved-up couple. Now this we have to see.
Will they wear matching outfits? Will they look like two teenagers at a prom?
The Hiddleswift drama began on 14th June, when the duo were seen puckering up on a beach in Rhode Island. Check out the evidence...

Of course, the internet went wild and what followed was a crazy storm of Calvin Harris drama, with a splash of Kanye West thrown in there.
Don't believe us? We reported on Taylor's ex-beau Calvin Harris and his epic Twitter rant here.
Plus, Tom has been nominated for an Emmy for his role in 'The Night Manager', so if he wins will he thank his lady love in his acceptance speech?! Be still our beating hearts.
Sadly, Tom and Tay-Tay's relationship has been plagued with reports that it is all a publicity stunt designed to keep them both in the newspapers. Some have even claimed Taylor is knee-deep in an epic music video designed to show just how wild the media can be in her life...if this is true, it will be one heck of a music video!
However, Tom put those rumours to bed recently when he said: "Well, um. How best to put this? That notion is - look, the truth is that Taylor Swift and I are together and we're very happy. Thanks for asking. That's the truth. It's not a publicity stunt."
The Emmy Awards 2016 will take place on 18th September, so make sure you don't miss our updates!
What do you think? Is their relationship for publicity or pure love?