What's Declan Donnely's net worth, how old is he and is he married to Ali Astall?
3 May 2018, 16:02 | Updated: 19 October 2018, 18:28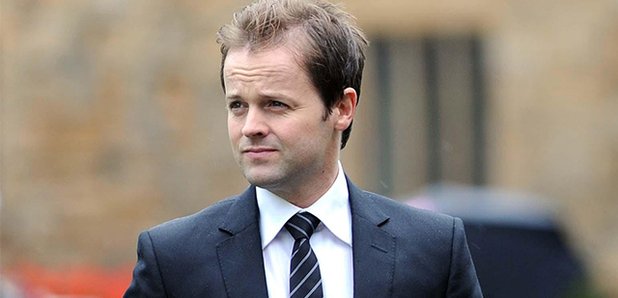 Dec is one half of the famous duo Ant and Dec but how old is he? And how does he really know Ant McPartlin?
Declan Donnelly makes up one half of presenting duo Ant and Dec who have had huge success on shows such as Britain's Got Talent and I'm A Celebrity...Get Me Out of Herre!
As the TV star prepares for another live job without Ant McPartlin, here's all you need to know about the Saturday Night Takeaway star from his net worth to his relationship with wife Ali Astall.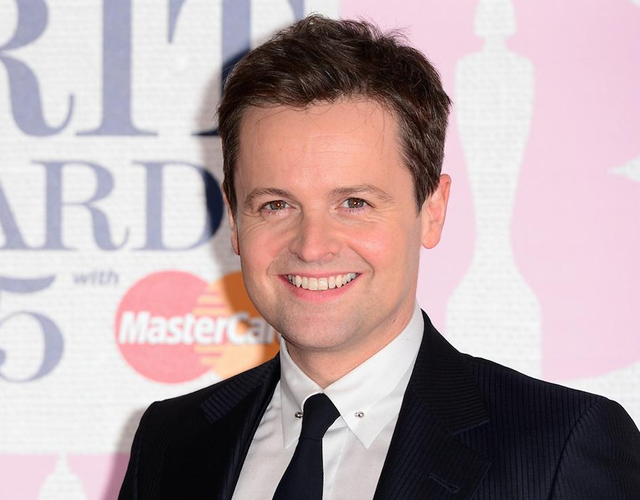 Credit: PA Images
How old is Dec?
Dec is 42 years old and was born on 25th September 1975. He is older than Ant by two months, who was born on 18th November 1972.
What is Dec's net worth?
According to The Sun, Ant and Dec have a huge combined net worth of £124million, meaning separately they're worth around £62million each.
Is Dec married?
Dec married his former talent manager Ali Astall in 2015, after they became an item in 2014. The two had known each other for over a decade in a professional capacity before growing closer in recent years. Ant was Dec's best man for the day.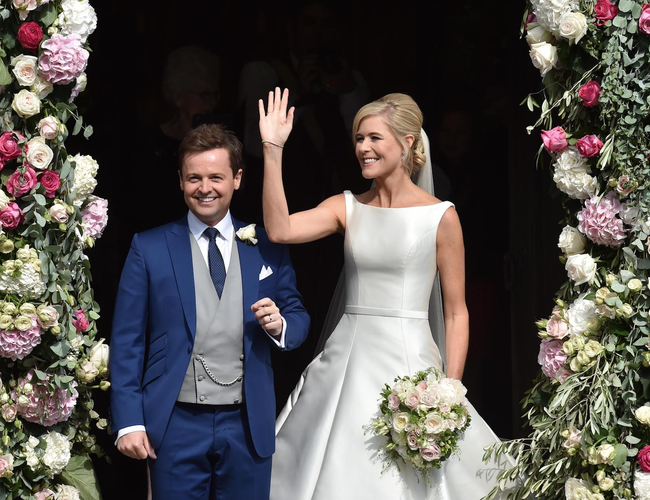 Credit: PA Images
Does Dec have children?
Dec has just announced that his wife Ali Astall is pregnant with their first child.
Who are Dec's previous girlfriends?
Dec dated actress Clare Buckfield for 11 years. The actress is most known for her roles in Grange Hill and Two Point Four Children. It is understood that Dec called time on their relationship, saying that they'd become more like brother and sister than boyfriend and girlfriend.
Dec then met Sky Sports presenter Georgie Thompson, whom he dated for two years. She was left heartbroken after Dec ended things, amidst claims that he wasn't ready to settle down. Georgie revealed at the time that it had been "really tough" for her to deal with, saying: "In the end it wasn't to be and the reality is that if one person wants one thing and one person wants another – and never the twain shall meet – you have to be grown-up about it, however painful that might be, and accept that."
Dec was then romantically linked to ex-Pussycat Doll and Saturday Night Takeaway assistant Ashley Roberts, before he began dating his now wife Ali Astall.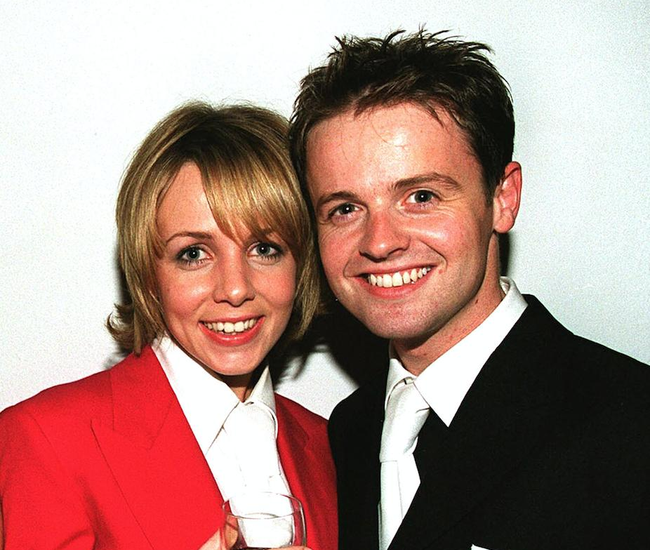 Credit: PA Images
Where is Dec from?
Dec is from Newcastle, and grew up on the Cruddas Park council estate.
Where does Dec currently live?
Dec lives in North London, three doors away from buddy Ant. The pair previously lived next door to each other in Chiswick.
Does Dec have any siblings?
Dec is the youngest of seven children. He has three brothers - Martin, Eamonn and Dermott, and three sisters - Patricia Moyra and Camalla.
How does Dec know Ant?
The pair met back in 1989 whilst working on BBC teen drama Byker Grove. Dec joined the show as Duncan and a year later, Ant was cast as PJ.
They've since revealed that they didn't hit it off right away, but began to form a bond over their mutual love of Newcastle United.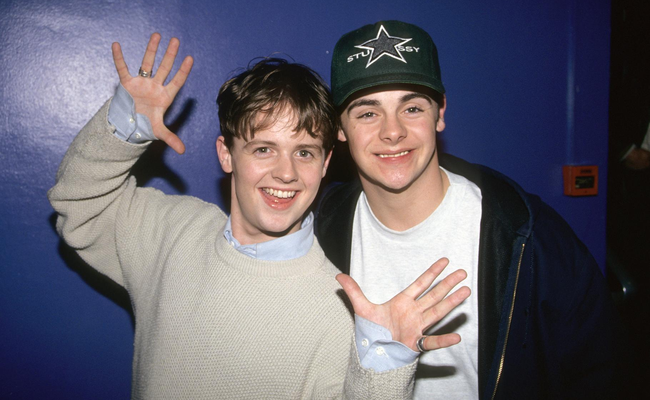 Credit: PA Images
How did Dec get his first acting role?
Dec's father spotted an advert in the local newspaper looking for young actors for a children's TV show (Byker Grove) that was to be filmed in Newcastle. After some parental persuasion, Dec agreed to audition and was successful in bagging the role of Duncan.
Has Dec ever presented without Ant?
The two have always come as a pair, but after Ant's recent drink-drive charge Dec has confirmed he will continue to host Saturday Night Takeaway on his own.
He posted a statement on social media reading: "While I never thought I'd be in this position, after much discussion and careful consideration we've decided that the remaining two shows of the series of Saturday Night Takeaway will go ahead.
"We made a promise to take hundreds of deserving winners to Florida to watch the series finale, and we will honour that.
"Everyone at ITV and the Takeaway team feels we owe it to the audience to complete the series. Dec."
WATCH! Ant and Dec's changing faces over the years: