Zac Efron Says Goodbye To His 'Best Friend' In Heart Wrenching Tribute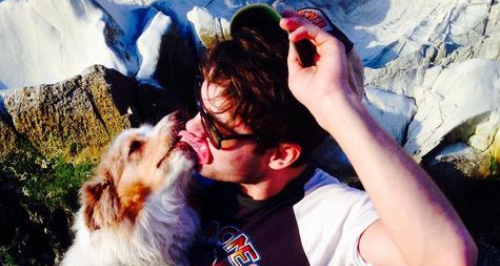 We always knew he was a massive animal lover, but the actor has well and truly revealed his sensitive side in a deeply emotional Instagram dedication to his lately deceased dog.
The 28-year-old actor broke the news to his millions of dedicated followers on Instagram that his dog Puppy has sadly passed, by sharing a gorgeous photo of the pair of them together.
The buff film star didn't leave much room for dry eyes as he opened up about his feelings for his furry pal: "Through thick and thin you've always been my best friend. I'll see you at the finish line, RIP Puppy Efron."
The 'Bad Neighbours 2' actor, who reportedly also became very close with the dog-star Teddy whilst filming the movie, also quoted the lyrics of famous rapper, Chance the Rapper.
"Felt hog tied ever since my dog died/
He lived to 84, damn, that's a long ride/
I know he up there he just sit and he wait/
I'll be racing up the stairs I'mma get to the gate singing"
We hope you feel better soon Zac!