Stars Who Used Social Media To Kickstart Their Love Lives!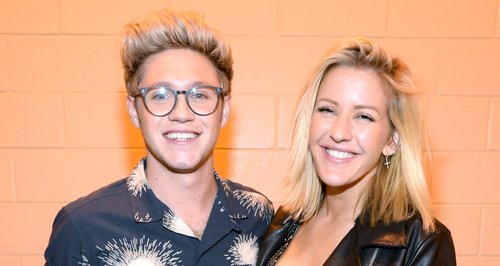 As Justin Bieber begs his Instagram followers to help him find the girl of his dreams, we take a look at some of the stars who've used social media to help find love.
Twitter, Facebook and Instagram aren't called social networking for nothing! Believe it or not but even some of Hollywood's biggest stars have turned to social media to help give their love lives a boost.
Whether it's a flirty message exchange, arranging a date or simply sharing their crush with the world, check out the stars who have used these platforms to their advantage.
1. Justin Bieber
The teen heartbreaker may have just started a real life Cinderella story after he posted this picture of a mystery girl to his Instagram with the caption: "Who is this?" Obviously, it wasn't long before his fans played detective and informed the pop star that the brunette beauty had an account under the name Wolfie Cindy.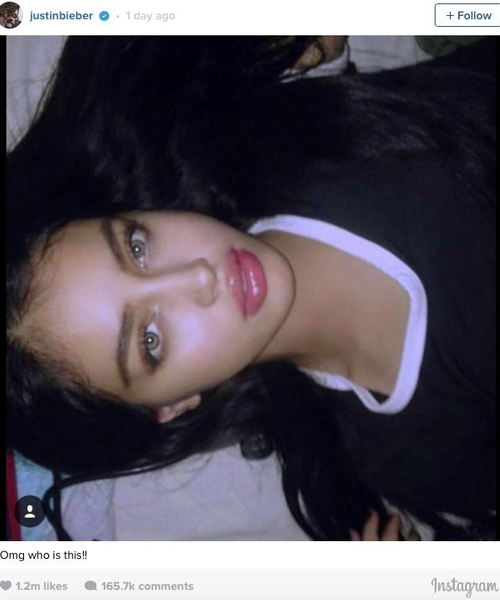 2. Caroline Flack and Gaz Beadle
The 'X Factor' presenter and the Geordie Shore star shocked just about everyone with their flirty exchange on Twitter. Caroline offered to teach Gaz the Paso after he began his campaign to compete in next year's Strictly Come Dancing. However the cheeky Geordie claimed he would prefer "one on one" lessons.
3. Iggy Azaela and Nick Young
The Aussie born singer is engaged to be married to NBA basketball player Nick Young, but it wasn't too long ago that the couple began their courtship over Twitter. Nick decided to make his feelings known by naming Iggy as his Woman crush Wednesday. The pair began dating shortly after and after two years of dating announced their engagement in June 2015.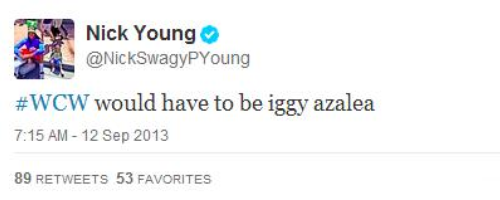 4. Rita Ora and Calvin
This pair famously became embroiled in a Twitter spat after Rita claimed she had turned down the offer to sing Cheryl Fernandez-Versini's 2012 hit 'Call My Name', produced by Calvin Harris. The chart-topping DJ called her out for telling "porkies", but they soon kissed and made-up (literally) and began dating in 2013. Unfortunately they suffered a highly publicised split the following year.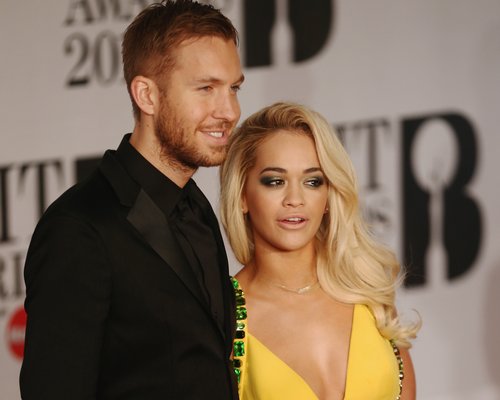 5. Ellie Goulding and Niall Horan
Their relationship has always been the centre of speculation with rumours that they enjoyed a brief fling in 2013. Ellie set tongues wagging when she engaged in a string of flirty exchanges with the One Direction star after watching his show.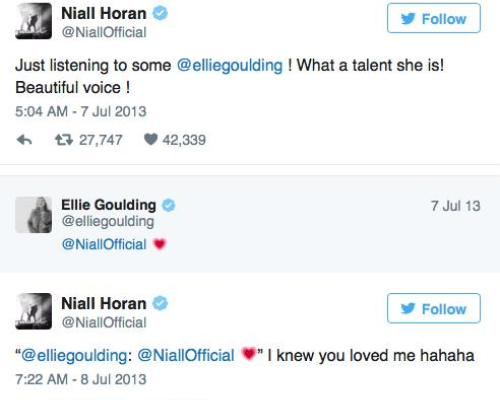 6. Amber Rose and Wiz Khalifa
Kanye West's ex-girlfriend claims she was won over by the rapper after he expressed his admiration for her during an interview.
She told Us Weekly magazine: "Initially we met through Twitter. He did an interview about me and the guy who interviewed him asked, 'If there was one girl in the world who would you be with?' He said 'Amber Rose,' and then I hit him on twitter, and I said, 'That's really cute' and we fell in love!".
The couple, who married in 2013, had son Sebastian together but called time on their relationship after a year.