Katy Perry Reveals Her Family Is Divided As Stars React To Donald Trump's Presidential Win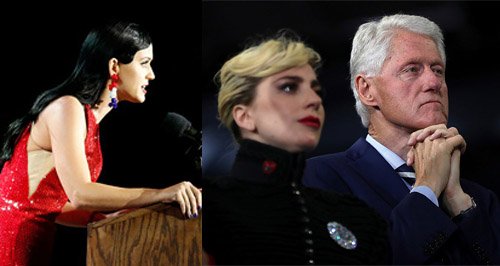 As America wakes up to the news that Donald Trump has been elected as the 45th President of the United States, the stars share their thoughts and opinions.
Some of Hollywood's biggest stars have vented their frustrations after learning that Donald Trump has been elected as the 45th President of The United States of America.
The billionaire businessman, who starred for many years on 'The Apprentice USA', is set to be the leader of the free world after storming to presidential victory in last night's U.S presidential elections.
Some stars, such as Lena Dunham, Lady Gaga and Cher, were hopeful that Hillary Clinton would be elected as America's first female President but Donald Trump took the crown after winning votes in key states.
Since news broke in the early hours of this morning, a string of stars have taken to Twitter to share their commentary on what has to be one of the most talked about U.S presidential election in recent years.
Stars such as singer Miley Cyrus, comedian Amy Schemer and actor Samuel L Jackson all vowed to leave the States if Trump became their leader... will they follow through on their threats?
I am in tears

— Ariana Grande (@ArianaGrande) 9 November 2016
The positive element from all this is that we can no longer pretend that we are free of racism & sexism. The question is, what do we do now?

— Jessica Chasten (@jes_chastain) 9 November 2016
world will never be the same. I feel Sad for the young.will never be more than the toilet, I've used as a symbol 4 Him.
U Can't Polish

— Cher (@cher) 9 November 2016
Rihanna was also clearly gobsmacked by the news:
Meanwhile, Lady Gaga, who had attended Hillary's election night event, was pictured looking visibly upset and tearful while standing next to Bill Clinton as the news came in.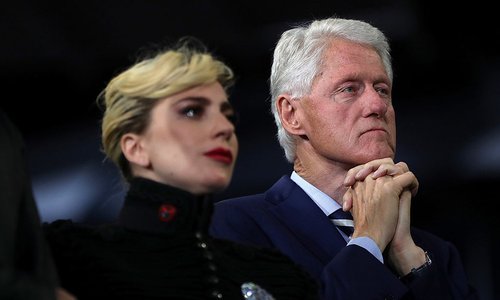 However, some stars did openly support the new President's bid for power:
Kirstie Alley had earlier added her support of Donald Trump whilst he was still a presidential hopeful. The actress tweeted "HELLO BOYS! this is my formal endorsement of @realDonaldTrump & I'm a woman! (last I checked) And Rudy, U R amazing!"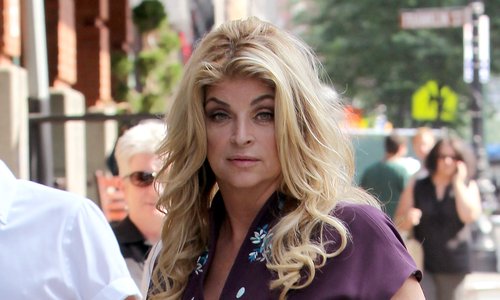 Meanwhile heavy-weight boxer Mike Tyson also appeared to support Trump in a October 2015 interview with the Huffington Post. "He should be president of the United States". The sportsman is a Muslim and an early supporter of Donald, despite the candidate's wavering views on immigration.
Trump also at one point called for a total ban of Muslims entering the United States, which received widespread national and global criticism.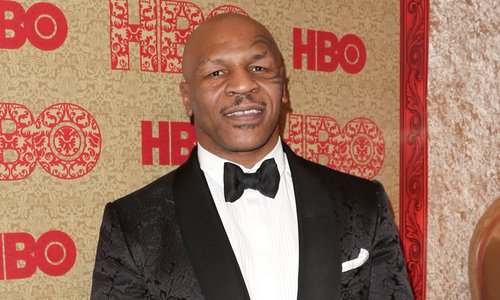 Katy Perry also revealed that her family have been left divided by the election during an impassioned speech at Hillary Clinton's election night event in New York.
The 'Roar' singer, who has passionately campaigned on behalf of the Democratic party leader, informed the crowds that her parents voted for Donald Trump but despite her family's favour towards the Conservative party, she admires America's respect for free speech.
She said: "Tonight, my parents voted for Trump. But you know what? We will still all be sitting at the same table for Thanksgiving."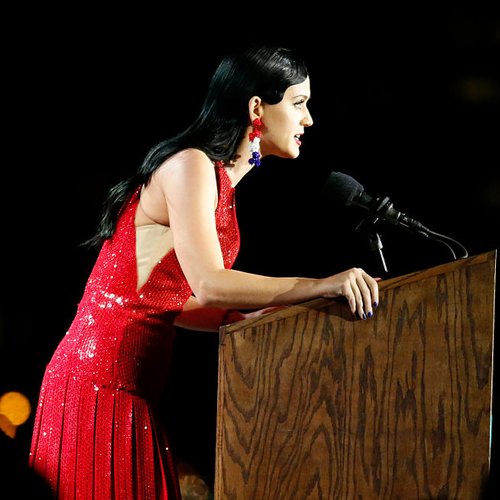 Katy continued: "What a great country this is that gives us the freedom to express our differences, our opinions, our hopes and our fears," the singer also said.
"This is the moment we need to remember that we all love our parents and we all love our children."